Surrealism is a cultural movement that began in the early 1920s, and is best known for its visual artworks and writings. One of the most popular surreal artists was for sure Salvador Dali; his surreal artworks inspired so many artists around the globe. In today's list I have gathered some of the best surreal photo manipulation tutorials that are available for free on the internet. You can learn how to create your own surreal photo manipulation in Photoshop using simple blending techniques. The idea is to put together elements that we don't usually find in nature and/or in our day to day living. The combination of strange unusual elements is what creates a surreal artwork; and if that surreal photo manipulation has a message it is even better.
Amazing Surreal Photoshop Tutorials
There are lots of amazing surreal Photoshop artists. In fact the surreal Photoshop theme is one of the most popular theme among artists. You can really unleash your creativity in making surreal art. In this list you will find easy surreal Photoshop tutorials but also more complex ones.
Photoshop surrealism is loaded with symbolism. To make a Photoshop surreal collage, you have to mix different graphic design elements, combine different objects to create a surreal image.

Surreal Definition: having the qualities of surrealism; bizarre. A surreal image is a surreal mix of fact and fantasy.
Sureal Synonym: unreal, bizarre, unusual, weird, strange, freakish, unearthly.
You can also check out surreal photography portraits if you want to create unique posters and wall art. The surreal portrait art depicts a weird bizarre portrait.
Surrealism is a form of art that focuses on dream-like elements. These elements can be bizarre, like Dali's The Elephants, or unbelievably realistic, like Justin Peters' Cloud Whale.
Photoshop Actions
You can buy this Kaleidoscope Abstract Photoshop Action if you want to make surreal portraits.
Another Surreal Art Photoshop Action to make surreal portraits.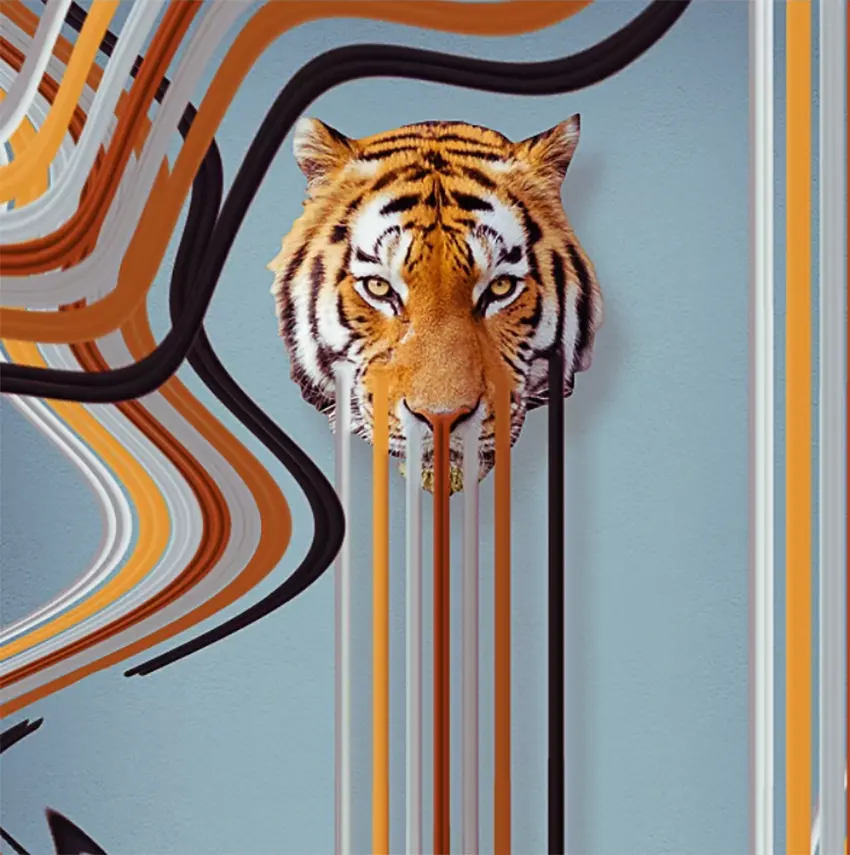 In Conclusion
Surrealism is an art movement that emphasizes the subconscious mind and irrational imagery. With our collection of surreal Photoshop tutorials, you can learn how to create surreal and dreamlike effects in your designs. Once you've mastered this technique, you can apply it to your own designs, such as creating a surreal Netflix home screen using a free online Netflix template. By adding surreal elements, such as floating objects, distorted shapes, or unexpected colors, you can create a Netflix home screen that's both intriguing and memorable.