Download for free these cute knitted social icons and use them on your blog for winter holidays. The icons are made for the main social media channels but you can create your own personalized icon as well. I hope you will enjoy this new Christmas freebie and stay tune as many files will come in December.
This is a free PSD file that contains 6 stitched knitted social icons that you can use in your designs. The icons are for the following social media networks: YouTube, RSS Feed, Google Plus, Twitter, Pinterest and of course Facebook. The PSD file contains 300x300px icons with transparent background. You can use them on any background color. All you have to do is to adjust the layer styles to match with your background and to save the image as transparent PNG.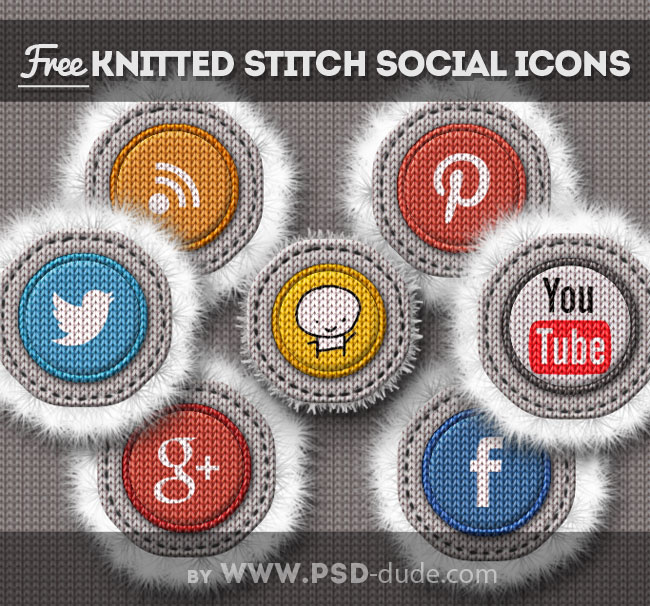 Create A Knitted Icon for a Social Network
If you want to create another icon for a social media network that is not on our list you can use the Fur and Knitted Photoshop Creator ; this is also the tool that I used for creating these Christmas social icons.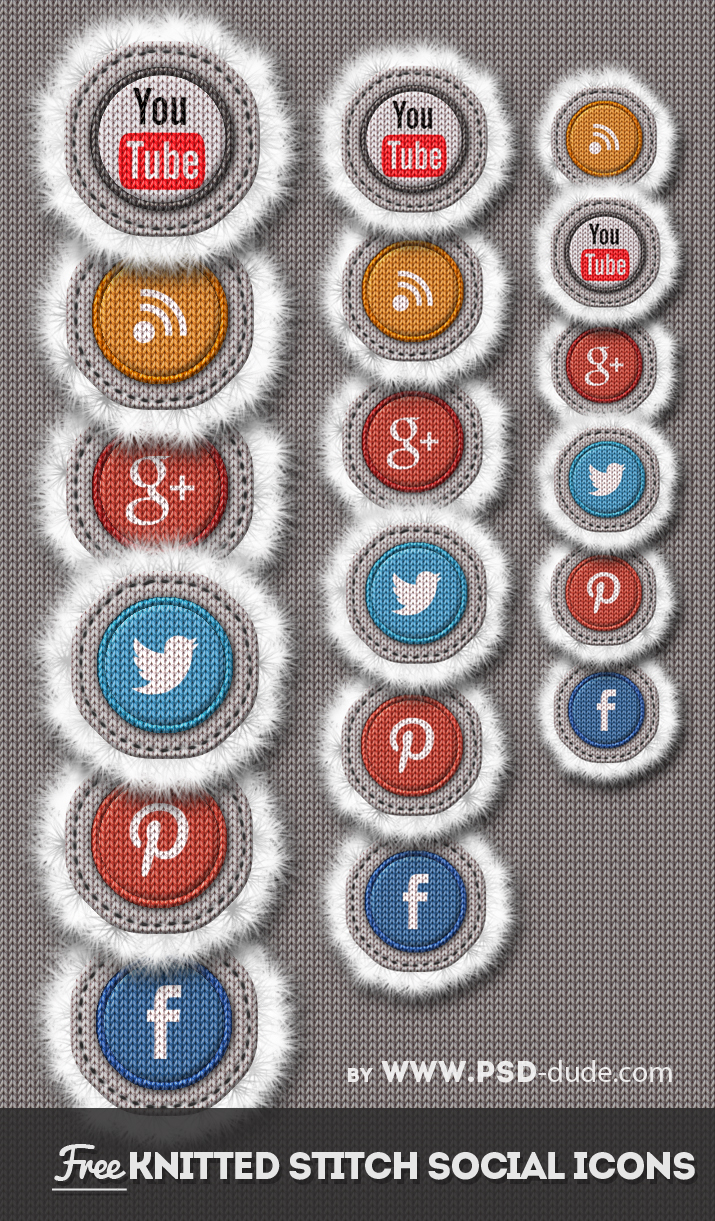 License
This PSD file is free for personal non-commercial projects. Do NOT redistribute on other websites the source files.
Did you know you can use online tools like MockoFun to combine Christmas vector shapes with text and create some amazing Christmas cards? MockoFun provides pre-made templates for Christmas cards and even an awesome list of over 50 Christmas fonts that you can use online or download for free to use in Photoshop. Combine Christmas fonts with text symbols like a star symbol for example.
Check out this tutorial on how to use the online Online Christmas Card Maker and all the awesome features that MockoFun has to offer.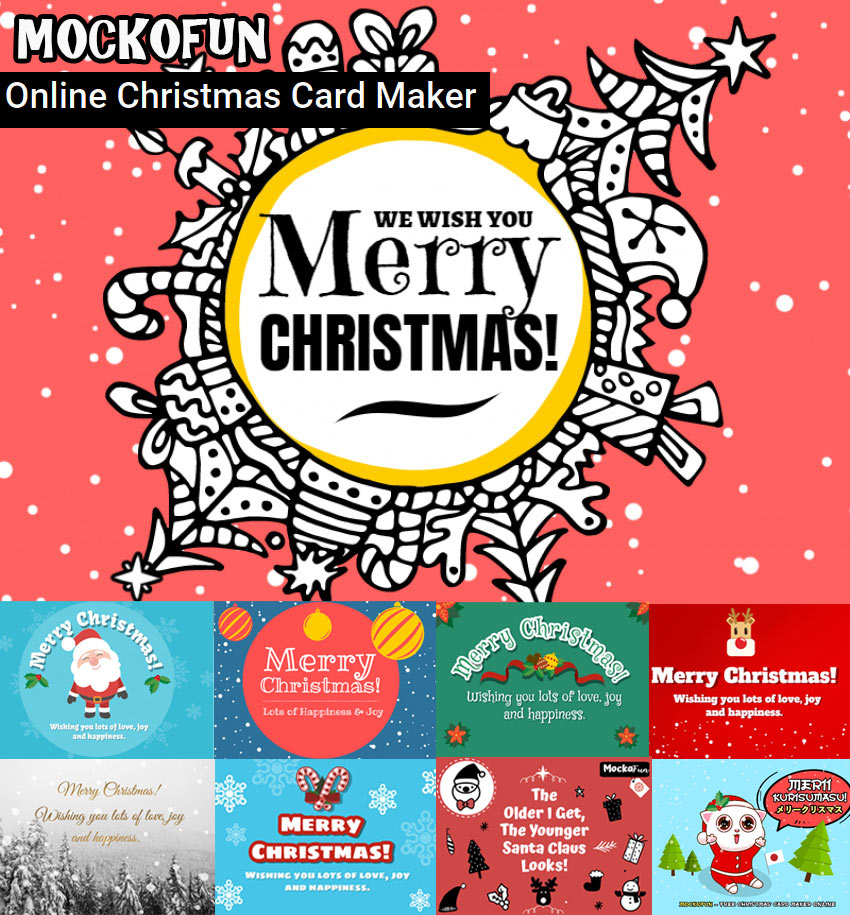 Next Post
Frozen Ice Photoshop Styles Free Download