Check out this spiral text Photoshop template in case you want quick and easy results. Not only Photoshop beginners, but also more advanced users can enjoy the benefits of a premade spiral path on which you can type your own text. So, if you don't know how to type text on a path, or simply want to create your own cool spiral typography, get this free download spiral text Photoshop template now!
Spiral Text - Text On A Path In Photoshop
A while back I've made a tutorial about how to make curved text in Photoshop. It seems that a lot of Photoshop beginners are having troubles with making curved text and text on a path in Photoshop.
I decided to create a free spiral text Photoshop template. This is for all those out there that don't know how to type text on a path in Photoshop, or simply want to create a spiral text design in Photoshop nice and quickly.
Here's how the spiral text Photoshop Template looks like inside: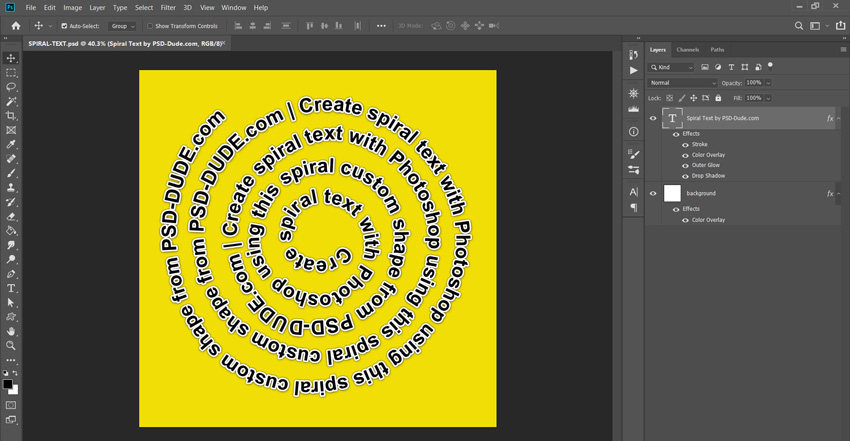 You can download the spiral text Photoshop template below. Simply open it up and inside you will find a layer containing the spiral writing. Double click on the text and input your own text on the spiral path.
Text On Spiral Path Photoshop Template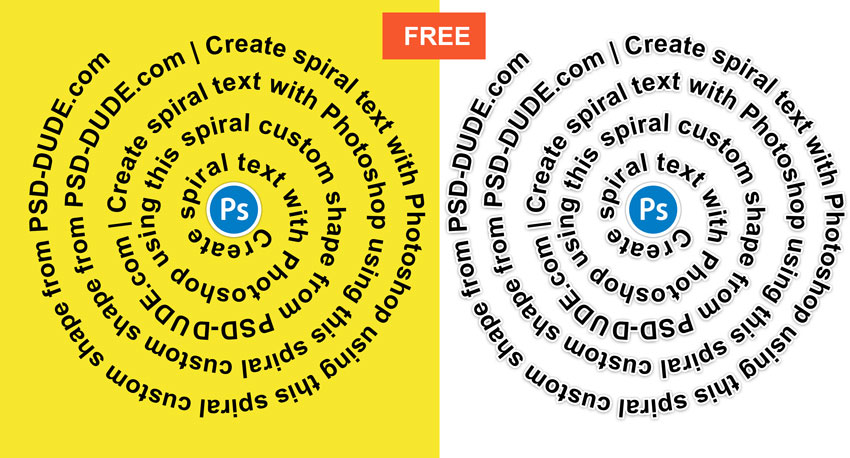 DOWNLOAD!(1.42MB)
As always it's great if you could give attribution for the user of this spiral template. You can do that by linking to this page from your blog, personal page or social media account (Facebook, Twitter, etc.)
You can also share with me your spiral typography designs, by sending an email adding a comment below.
For those of you who are into webdesign, you can also check out this amazing article about HTML highlight text methods.
Alternative: Make Spiral Text Online
Before you go, here's a quick tip for you:
Did you know you can create spiral typography with an online tool?

Yes, I'm talking about MockoFun's curved text generator (or in our case spiral text generator) that can also create several spiral text variants that are fully customizable:
Change the spiral text choosing between 4 different spiral paths
Change the fonts (choose from over 1000 different font families)
Change the font size, letter spacing, stroke, shadow, etc.