In this article we'll talk about the best screen recording for gamers software. And, I will tell you about gaming streaming setup for beginners.
What is Screen Recording?
So, you want to know what is screen record and what are its main uses.
Screen recording is the process of capturing everything that is displayed on a computer or mobile device screen and saving it as a video file. This technique allows you to create a video recording of your screen activities, including what you see on the screen, any movements or interactions with the user interface, and audio input (if desired).
The screen recording is used by all kinds of individuals and organizations for these main activities:
Software Tutorials and Demonstrations
Gaming and Streaming
Bug Reporting and Troubleshooting
Presentations and Webinars
Documentation, etc.
There are various screen recording software and applications available for different platforms, including Windows, macOS, and mobile devices, that offer features like the ability to select specific screen areas, record audio, and edit the recorded video. Some operating systems also offer built-in screen recording tools, simplifying the process for users.
Screen Recording for Gamers
Screen recording for gamers refers to the practice of capturing video and audio of gameplay sessions while playing video games. This allows gamers to record their in-game experiences and share them with others, often on platforms like YouTube or Twitch.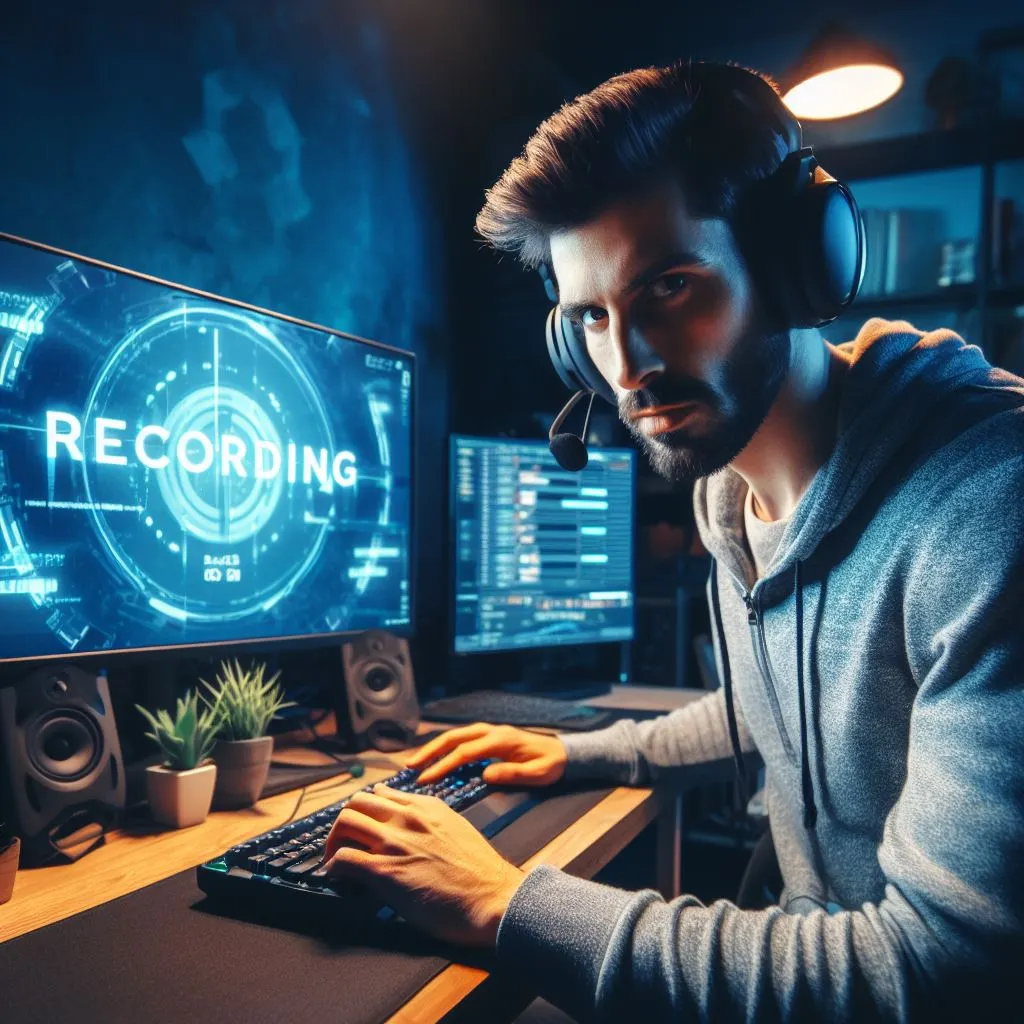 Screen recording for gamers has become increasingly popular for several reasons:
Gameplay Footage Sharing: Gamers record their gameplay to showcase their gaming skills, strategies, and achievements. They can create tutorials, "Let's Play" videos, and walkthroughs to entertain and educate other gamers.
Building a Gaming Audience: Many gamers use screen recording as a means of building an audience and interacting with other gaming enthusiasts. Sharing gameplay videos can lead to a following on platforms like Twitch or YouTube.
Reviewing and Analyzing Gameplay: Gamers record their gameplay to review and analyze their performance. This can be particularly helpful for improving skills, spotting mistakes, and refining strategies.
Creating Game-Related Content: Beyond gameplay, screen recording can be used to create content like reviews, game mod showcases, and discussions about the gaming industry. It enables gamers to share their thoughts and opinions on various aspects of gaming.
Capturing Memorable Moments: Gamers use screen recording to capture memorable or funny moments during gameplay, such as epic battles, unexpected glitches, or humorous interactions. These moments can be shared for entertainment purposes.
To record their gameplay, gamers often use screen recording software or hardware, depending on their platform and requirements.
Many gaming consoles, like Xbox and PlayStation, have built-in screen recording features, while PC gamers can choose from a variety of third-party software options. These tools allow gamers to record gameplay in high-quality video and, in some cases, overlay their commentary or webcam video on top of the gameplay footage.
What Is the Best Screen Recording Software?
We live in a digital world where screen recording has become an excellent tool for business development, successful communication, and attracting customers to your brand.
Due to this, many companies are looking for reliable recording software that will have a large number of useful editing features.
Many programs online offer screen recording and video editing, but not all are high-quality and reputable.
In this article, we will share brief features of some of the best screen recording software that has gained popularity and gained users' trust. Some of the best game screen recorders are also listed here.
Best Screen Recording Software in 2024
People that are into streaming on YouTube, Twitch, TikTok, etc. usually want to know what is a good screen recording software.
In the modern world, most organizations communicate with their audience using video search for the best screen recording software for PC and Mac, which will have many functions and tools for creating and editing recordings.
Before deciding on the program you will use, you must set goals and consider your platform requirements. You can then review the features of several media and choose the one with enough tools to cover your needs and meet your goals. Below, we will share the best screen recording software that helps users create successful and exciting professional-quality videos.
I personally use Movavi for my PSDDude YouTube account, both for screen recording and for video editing, because it's light weight, easy to use and with more than enough features. But, let's take a look at some alternatives.
ShareX
ShareX is a free screen recording software with the Windows operating system. This tool provides a simple and intuitive interface and friendly design, which makes working with the application pleasant and comfortable. ShareX has many valuable features that will help you take a captivating screenshot that will be a success in the eyes of viewers.
Here, you can select a specific part of the screen that you need to save, and users also have the opportunity to use options for marking, creating colored borders, arrows, or annotating images. The app lets you record videos in various formats and collaborate with third-party platforms. In addition, content creators can blur certain parts and pixelate sections that, for some reason, you don't want to share. ShareX lets you create high-quality photos with exciting transitions, visual effects, text, music, and more. This program is perfect for gamers, video content creators, and educational purposes.
Debut Video Capture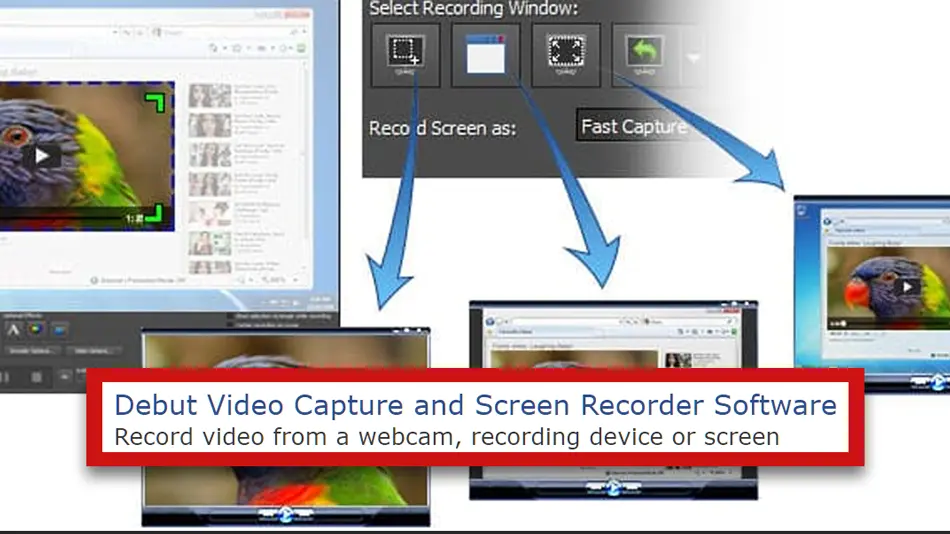 Debut Video Capture is one of the reputable screen recording tools perfect for beginners and professional users. The platform works with Windows and macOS operating systems. To purchase a quarterly plan, users must pay $3.33 per month, while for professional use, users must pay a fee of $34.99. Debut is a universal tool that allows you to create screen captures and edit videos. Also, here, you can capture the screen of a PC and other compatible devices. The software has a simple and intuitive interface that can be easily understood by a novice user who has yet to gain experience with such applications.
To take a screenshot, you can perform only a few complex actions that will cause difficulties. Here, you can find many customization options and useful features that will allow you to create an incredible video that will help you achieve success. The program records all devices separately, which significantly simplifies the process of further editing. While making a screen recording in the Debut Video Capture app, you can trim the video, remove unnecessary frames, add special effects, and more. The software is perfect for creating training materials for professional users or recording gameplay.
EaseUS RecExperts
EaseUS RecExperts is an exemplary screen recording tool for Windows and Mac operating systems. The program has a simple and intuitive interface and is easy to use. This software has many professional options for screen recording and editing. The cost of using the application ranges from $19.95 per month to $39.95. These prices are below the market average, allowing content creators to record high-quality videos on various topics.
You can easily capture the screen, system sounds, webcam, or sounds from the built-in microphones. Many settings allow users to set personal parameters and create a video that will suit their goals. With EaseUS RecExperts, you can record your screen at up to 4K/60fps, take advantage of incredible features, and successfully record gameplay, educational presentations, webinars, or product descriptions. You can find cropping, clipping, adding watermarks, screensavers, and highlights among the valuable tools.
FlashBack Express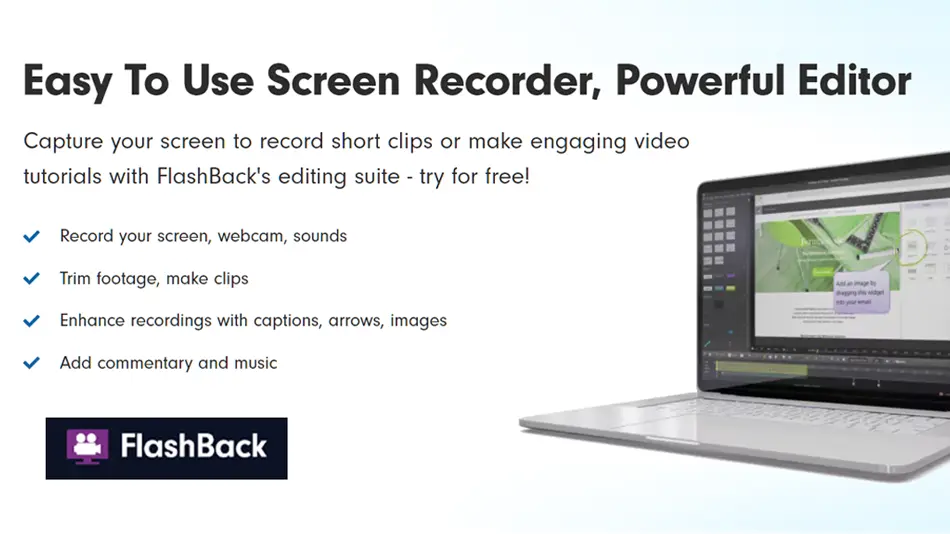 FlashBack Express is a free screen recording tool for desktop computers without a watermark. Offers users a free screen recorder for PC without a watermark. Here, you can find many functions and features that allow you to create incredible videos related to learning, games, and other topics. The interface is as simple and convenient as possible. To start the recording process, you need to click on the "Start Recording" button and enjoy the process of creating a masterpiece.
Users can also record the webcam and the screen and use external audio. In addition, you can independently select the area of ​​what you want to see on the screen and record videos at 720p. To export a recording, users can access various online storage facilities and download the video to their PC or directly to one of the video platforms. If you need to create an exciting recording quickly, FlashBack Express is a great free option to cover these goals.
Screencast-O-Matic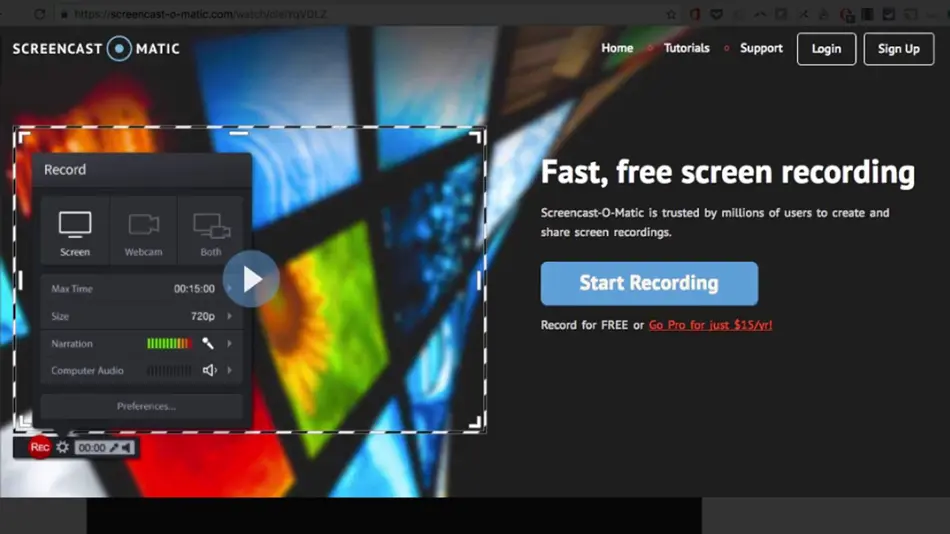 Screencast-O-Matic is a free screen recording software packed with valuable features and makes it easy to record your webcam, screen, and more with just a few clicks. You can create callouts in real-time, add colorful intros, and edit your video here. However, it is essential to save the finished recording first since it is automatically deleted after closing the application.
This application allows you to create videos for ordinary amateur content users. To access advanced features, you must choose a paid plan that adds professional editing capabilities. By paying to use the Screencast-O-Matic software, you can remove the watermark and create unlimited pictures. In addition, you can use tools to add special effects, transitions, text, music, titles, and more.
Gamers commonly use a variety of apps for recording gameplay. Other popular choices include OBS Studio, GeForce Experience, XSplit Gamecaster, Bandicam, Fraps, and many more.
Gaming Streaming Setup for Beginners
Game stream recording requires specific hardware and software resources to ensure a smooth and high-quality streaming experience. Here's a breakdown of the essential resources: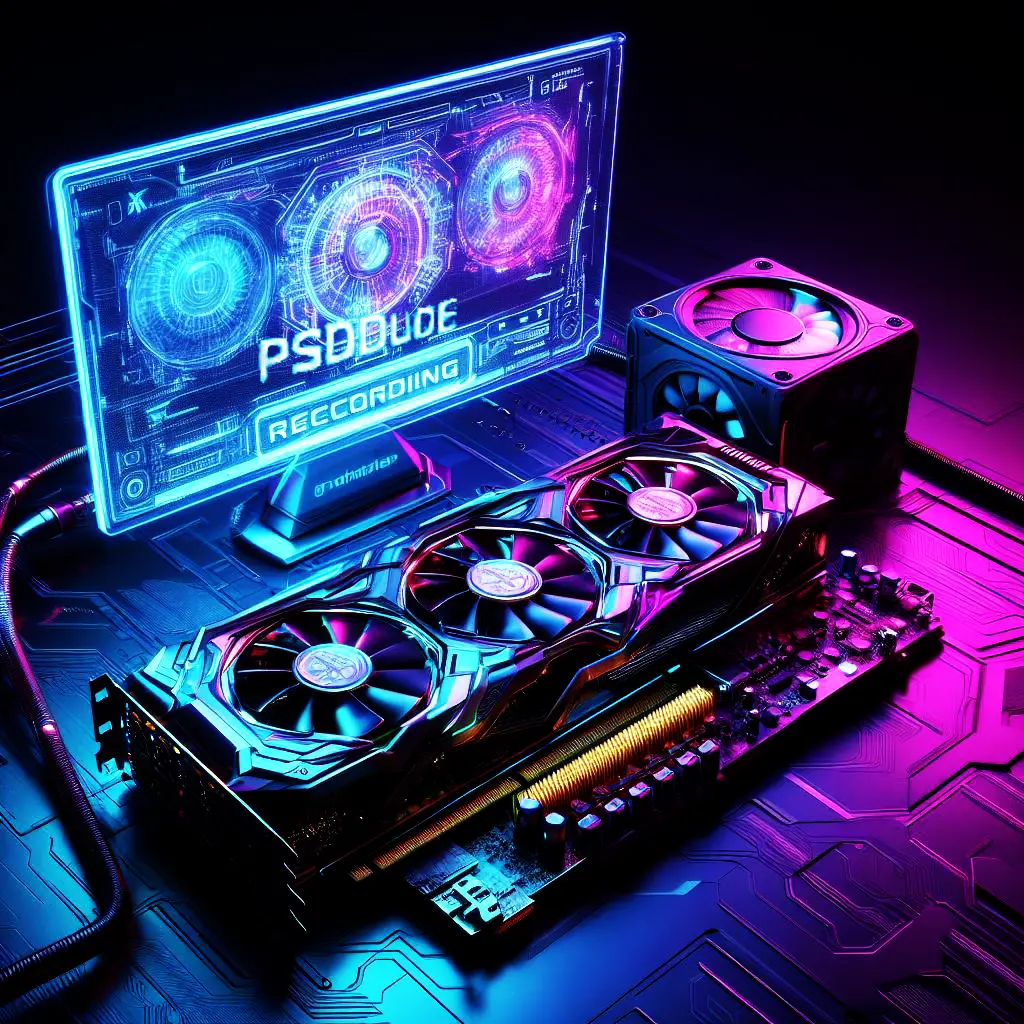 Computer Hardware:

CPU (Central Processing Unit): A powerful multicore CPU is essential for encoding and processing the video stream. CPUs from Intel and AMD, such as the Intel Core i7 or AMD Ryzen 7, are commonly used for game streaming.
GPU (Graphics Processing Unit): A dedicated graphics card is crucial for rendering the game and handling video encoding. NVIDIA GPUs, such as the GeForce GTX or RTX series, and AMD Radeon GPUs are popular choices.
RAM (Random Access Memory): At least 16GB of RAM is recommended to ensure smooth multitasking while streaming.
Storage: A fast SSD (Solid State Drive) is recommended for storing the game and recording files. This will help reduce load times and ensure smooth recording.

Capture Card (Console Streaming): If you're streaming games from a console (e.g., Xbox, PlayStation), you'll need a capture card to capture the gameplay and send it to your computer for encoding and streaming.
Microphone: A good-quality microphone is essential for clear commentary and communication with your viewers. USB or XLR microphones are common choices.
Webcam: A webcam allows your viewers to see your face and reactions. Many popular streamers use high-definition webcams for a more personal touch.
Audio Interface (optional): If you're using an XLR microphone, you may need an audio interface to connect the microphone to your computer.
Internet Connection:

Upload Speed: A high upload speed is critical for streaming. Most platforms recommend a minimum upload speed of 4-6 Mbps for a 720p stream and higher for 1080p or 4K streams.
Wired Connection: For a stable connection, it's recommended to use an Ethernet cable rather than Wi-Fi.

Streaming Software:

OBS (Open Broadcaster Software): A popular and free open-source software for streaming and recording.
XSplit: A paid alternative with additional features and support.
Streaming Platform Account: You'll need an account on a streaming platform like Twitch, YouTube Gaming, or Facebook Gaming to broadcast your gameplay. Create your own gaming banner for YouTube with this free template.
Overlay and Alerts: Custom overlays, alerts, and widgets can enhance the viewer experience. Services like Streamlabs or Streamelements offer these features. Try our stream overlay PSD file and create your custom overlays. This VHS overlay Photoshop template is also great for a retro look.
Headset: A good-quality gaming headset with a microphone can help you communicate with teammates and monitor your stream's audio.
Green Screen (optional): If you want to create a more professional or immersive look, a green screen can be used to remove your background.
Chat Bot and Moderation Tools: To manage your chat and engage with viewers effectively, consider using chat bots and moderation tools.
Streaming Setup and Lighting: Proper lighting and a well-organized streaming setup can greatly improve the visual quality of your stream.
Gaming Peripherals: Quality gaming peripherals, such as a gaming keyboard and mouse, can enhance your gaming experience and make your stream more enjoyable to watch.
Remember that the specific hardware and software you need may vary depending on your streaming platform, the quality you want to achieve, and your budget. It's important to research and invest in components that suit your needs and goals for game stream recording.
Conclusion
There you have it, the best software that is great for screen recording for gamers; these software have free versions and allows users to create different types of content.
However, to choose the most suitable video recording and editing application, it is essential to consider your requirements and wishes. It is also important to familiarize yourself with the functions and capabilities of each program before proceeding with use.
Try to carefully study the rules and tools the recording software provides and ensure that it can help you create an exciting video that suits your goals.