Photoshop vector star PSD file that you can download for free. I did this nice vector 3D star PSD in Photoshop because I love the 3D effect especially on texts and vector shapes. It came out so PRO (taking into account that I'm not a pro just a self taught designer) that I decided to share it with you.
The star PSD comes fully layered so you can easily see/change the settings. Being a vector drawing allows you to modify the shape and color without loosing the quality of the image.
I guess many of you already know how to make a star in Photoshop, you can either draw it from the scratch or use a star custom shape. My Photoshop star comes in 4 colors, put in 4 different groups so that you can easily work with the vector star PSD file. Hope you like it!
A while back I created a free set of custom shapes called Star Shapes for Photoshop. They were quite popular, so I decided to try making a few 3D stars for
Star PSD File License
Free for personal, non-commercial use only. This PSD file can not be redistributed. If you use this vector stars or feature them on your website you have to give as credit by putting a link to this page. Free download for all our registered users.
Photoshop Star PSD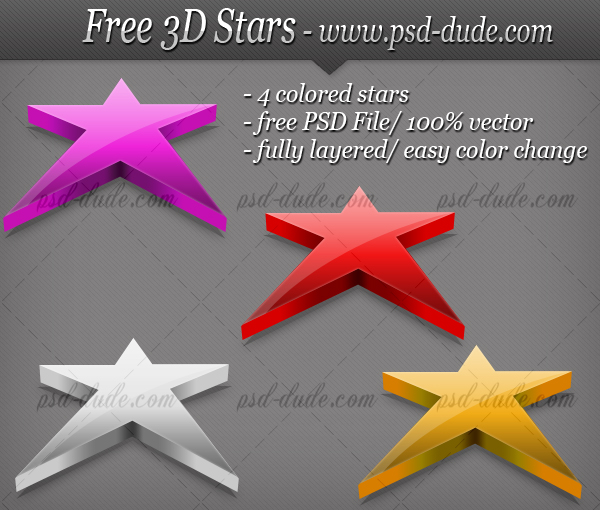 If you want to insert a star symbol ★ ✰⋆🌟✪🔯✨★ in your blog posts, text messages, social media, check out this list. Simply copy paste the star text symbol.
If you enjoyed this Photoshop vector star PSD file, you should definitely check out PSDDude's premium Stars, Glitter and Sequins Photoshop Action Generator that makes a very creative use of the star shape.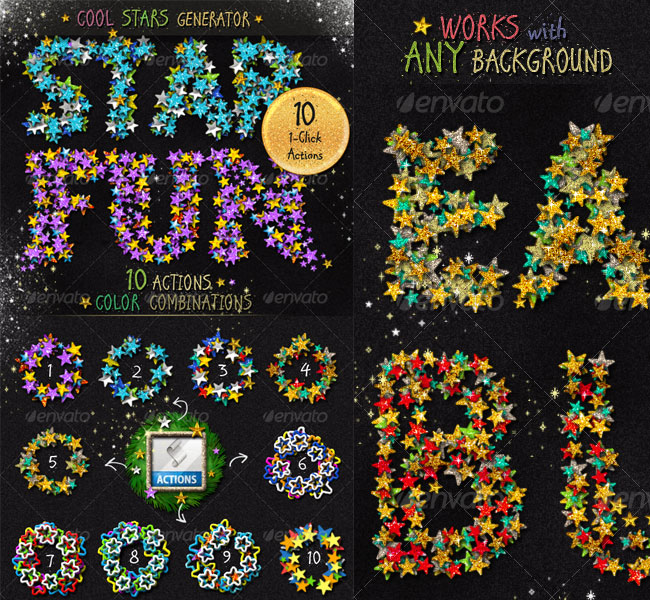 Next Post
Fish Photo Manipulations Made with Photoshop