For all the psddude fans here is a new PSD file with free Photoshop metal style that you can use in your designs. Try the metal style with any font text; it works great for movie posters, sci fi themes, for banners and so on. Try also these amazing gold Photoshop styles if you need to create golden text effects.
Download fore free this metal PSD text style and use it in your designs. The PSD file includes the text with the layer styles intact so you can easily adjust it to your text font, size, etc. I have also included the light effects from the preview image. Check out our extended collection of free Photoshop light brushes and textures that you can use with these metal text.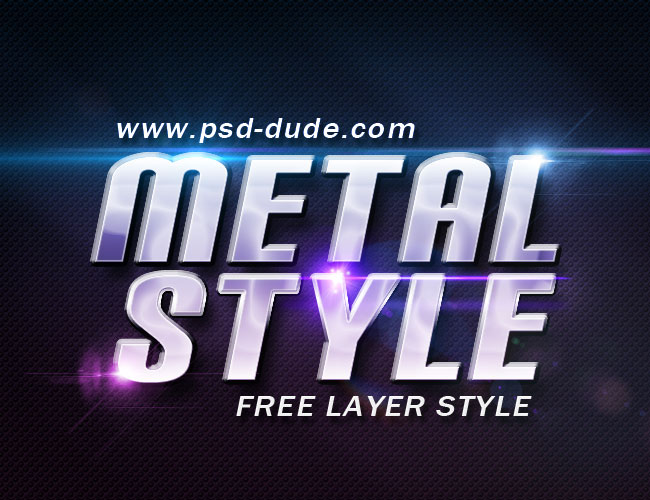 License
This PSD file is free for personal, non-commercial use only. You are not authorized to redistribute, resell without our written agreement. Do not claim this file as your own. Because many of our resources are free for download, we ask that you give us proper credit with a link back to our blog.
Free Download
If you are feeling nostalgic about the 80s when the sci-fi movies and the retro futuristic design was so popular, check out my article about 80s font types used in movie posters, video games, music album covers, etc. Also check out the fonts from movies list to get free fonts to use with this effect. You can download some of the 80s text effects that were used in sci-fi movies and retro video games.