This collection of free Photoshop custom shapes includes 15 sets of Halloween vector shapes that you must have. Among these Halloween shapes you will find several bats, black cats, a bloody handprint, cobwebs, coffin, evil eyes, "get out", ghost, gravestone, jack o' lanterns, pumpkin, raven, scary face, skeleton, skulls, spider, spooky tree, vampire teeth, a witch, and more. If you like this list you might also want to check out our other Halloween brushes and tutorials.
You can find Photoshop custom shapes on ShapesforPhotoshop, that has thousands of free vector shapes and silhouettes. See also these high quality Photoshop shapes from PhotoshopSupply.
These are in fact Halloween brushes with 100%opacity level, made after vector shapes; so you can easily transform them into custom shapes using the Selection, Make Work Path and Define Custom Shape. If you are not really sure learn from this tutorial how to create custom shapes from image selection.
Can I Make Halloween Designs Without Photoshop?
Yes!

When I don't want to open up Photoshop, I love using the MockoFUN online graphic design tool as it gives me lots of awesome vector shapes, text effects, images and pre-made templates. Check out the clip art Halloween vector shapes available in MockoFUN:
Create Photoshop shapes quick and easy! This set contains 1 layerd PSD file that will allow you to create a vector shape silhouette out of any photo/graphics/image. The pack also contains a Photoshop action that you can use to create custom shapes.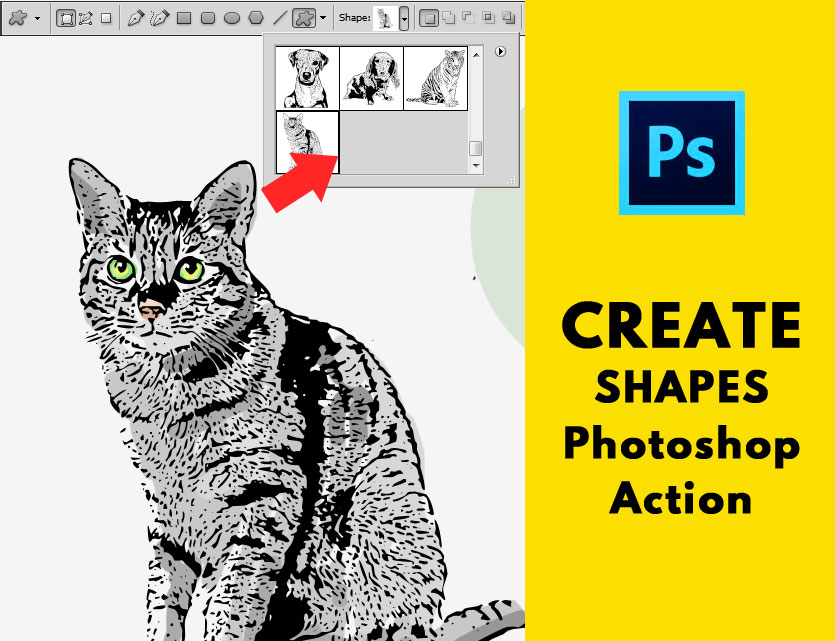 You can also try this Photoshop action that turns any JPG image into vector using Photoshop. The results is a complex vector image with colors and not just a vector shape silhouette.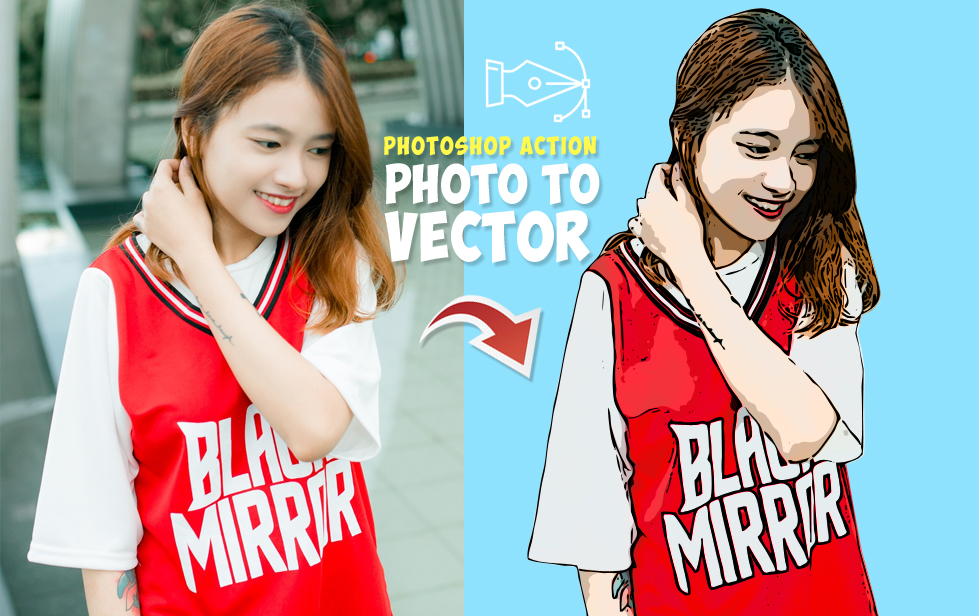 Next Post
20 Terrifying Halloween Text Effects Photoshop Tutorials