Winter is coming soon, so I am giving away this cool icon pack with 71 Ice Social Icons. It's perfect for winter holidays like Christmas and New Year's Eve. They are absolutely free, you just have to put a link back to our homepage if you use them.
I hope you will like the icy glossy look of these social icons, that are available for so many social networks not only the famous ones like Twitter or Facebook. Enjoy!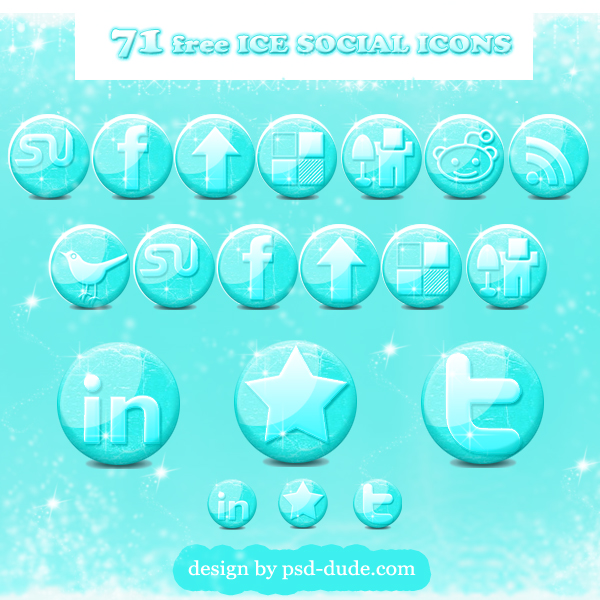 Free glossy ice social media icons for the winter season - photoshop resource by psd-dude.com
Terms of Use
Free License
- Use our Works with the Free License if you agree not to modify, distribute or sell the Icons. All you have to do is put a
publicly accessible back-link to our Website: http://www.psd-dude.com
*this pack contains 71 social icons available in size 128x128 pixels PNG format for the main social networks like: Delicious, Designbump, Designfloat, DevianArt, Digg, Diigo, Facebook, Feedburner, Flickr, Gmail, NewsWire, Reddit, RSS Feed, Stumbleupon, Technorati and Twitter, etc. You may NOT redistribute/sell them as is. If you have any questions please contact us here: here.
Next Post
Amazing Artworks of My Favorite Artist David Fuhrer