Create carved wood effect in Photoshop using this cool PSD mock-up file. Simply add your text or logo inside the smart object, save and close. It takes less than a minute and you will get a realistic carved wood style. This engraved layer style works best on rustic wood textures but you can easily adjust the styles for other type of textures.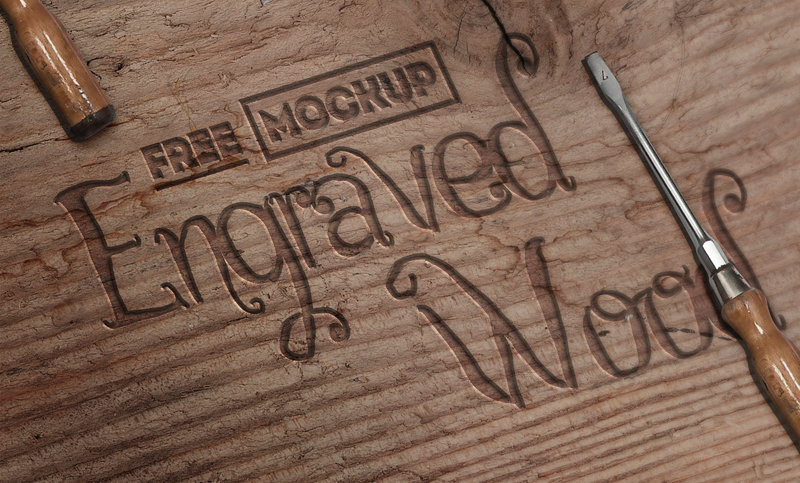 Engraved Rustic Wood Free Mockup
Download for free this cool PSD mockup and create realistic engraved rustic wood effects in Photoshop. Open the smart object and add your text/logo inside. Save and close the smart object to see the engraved wood style result.
fully layered PSD file
easy to edit and customize using non-destructive Adjustment Layers
change the color tones via Photo Filter
add your own text/logo inside the smart object
layer styles intact
size: 1565x945px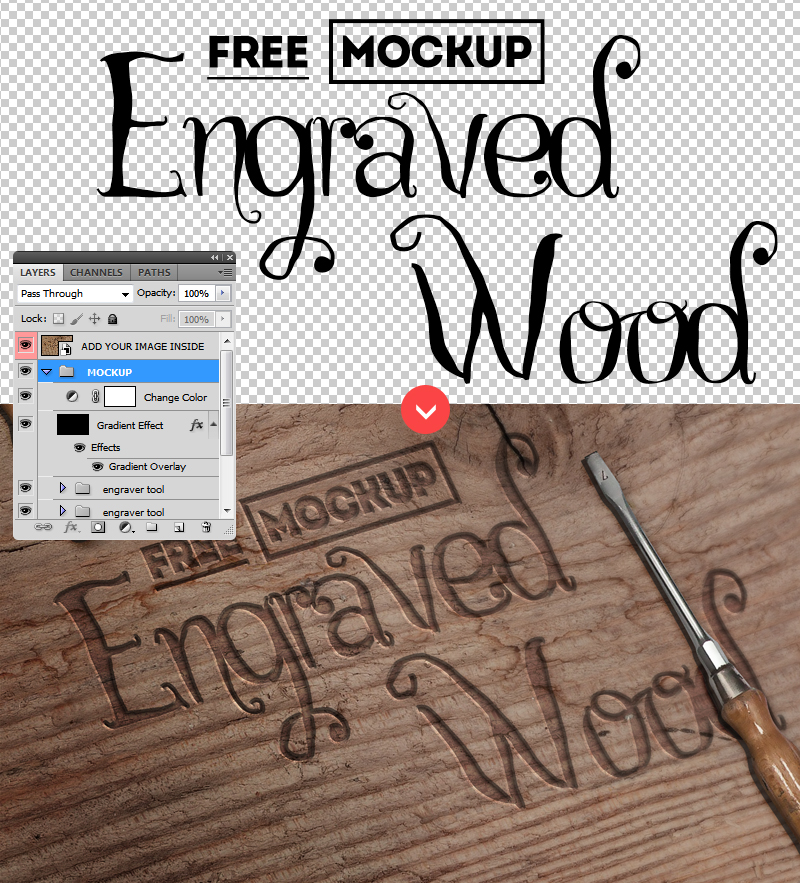 All the elements are in separate layers so you can easily move, rotate and resize them. You can also replace the wood background with another texture. The font types used in this mockup are Czech Tales and Intro ; they are free font types.
License
This PSD mockup is free for personal and commercial projects with atribution. All you have to do is to link back to our blog. You can not redistribute this file on other websites. Credits for the images used: stux-12364 and Pezibear
DOWNLOAD!(47.8MB)
If you want to create more customizable engraved wood effects you can try our new carved wood sign Photoshop creator.
You Might Also Like
Carved Wood Sign Photoshop Creator
Read my article and learn how to make a monogram logo design and how to combine letters creatively.
Next Post
TV Glitch Effect Photoshop Tutorials and Other Resources