The word "collage" derives its name from the French verb "coller", that translated into English means to glue. The artwork is made by gluing things to a surface that can be plain paper, canvas, fabric, wood, etc. So the collage is an artwork composed of numerous materials, such as newsprint, paper cutouts, photographs or other objects put on a background; paper is one of the most popular backgrounds for creating collages.
In the following Photoshop tutorials you will learn how to combine mixed media elements, in a creative way to create collages. This technique is very useful for people that make scrapbooks
These beautiful scrapbook backgrounds can be used to make a collage composition, a bullet journal background or a scrapbook template. In this article you will find lots of useful information on how to create a scrapbook from scratch.
If you don't have design skills, use this scrapbook template that you can edit online. Add your photos, change the text, choose the scrapbook fonts that you like and so on.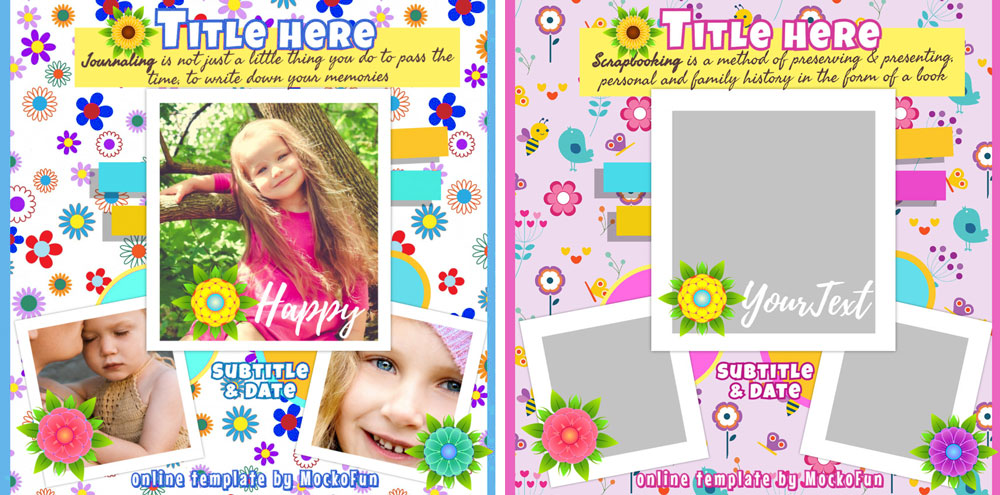 Next Post
Lace Embroidery Brushes and Textures