Here is a new list with all the cloud shapes available for free on the internet that I could find so far. As you probably know, a vector cloud is useful if you want to create cartoon illustrations, icons, website templates and so on. For photo manipulations, where you need more realistic clouds I recommend you to use cloud brushes or cloud textures.
This collection contains over 50 cloud shape vectors in CSH file format, so plenty to choose from. You can easily change the shape of these cloud vectors and combine them to create new and interesting shapes. You will have to use the Photoshop vector tools to do that.
If you are looking for free high quality Photoshop shapes that can be used in commercial projects, you can check out these vector, shapes and silhouettes from PhotoshopSupply.
Cloud Shapes
Cloud Vector Shapes
40 Photoshop Shapes Sun Clouds
Cloud Custom Shapes
Cute Cloud PS Shapes
Cloud Shapes
Cloud Brushes and Cloud Shapes
Cloud Brushes Photoshop
Cloud PNG
Download for free these awesome clouds brushes and use them to create clouds in Photoshop.
If you are looking for cloud texture you can check out this useful list. Create clouds in Photoshop using these free clouds textures and sky overlays.
With this Photoshop action you can create cloud shape images using real photos, graphics and text.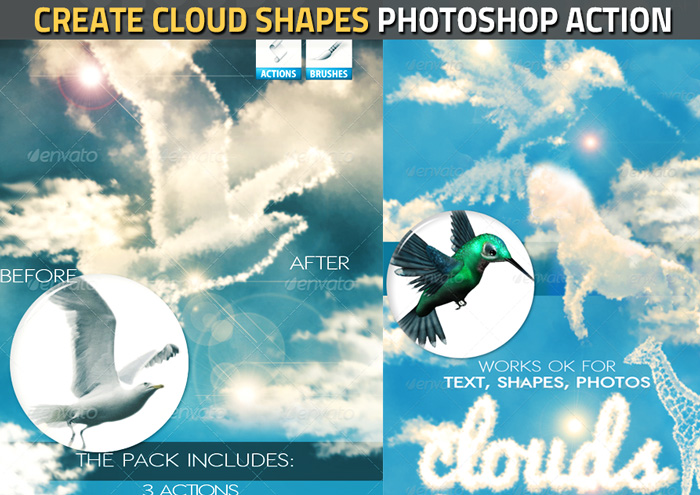 Create Photoshop shapes quick and easy! This set contains 1 layerd PSD file that will allow you to create a vector shape silhouette out of any photo/graphics/image. The pack also contains a Photoshop action that you can use to create custom shapes.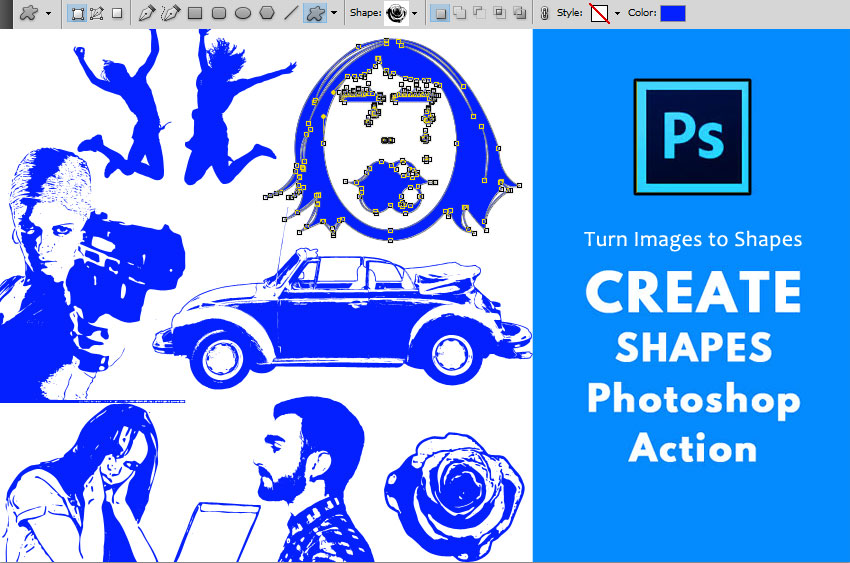 You can also try this Photoshop action; convert image to vector using Photoshop. You get a vector image with colors, not just a shape/silhouette. From JPG to vector with 1-click!