To make a circle in Photoshop is easy, anyone can do it using the default Photoshop Ellipse Tool. My new list contains 18 different vector circle made from other shapes like stars, dots or arrows and put in a shape of a circle. Download for free right now and expand your Photoshop collection with these beautiful circle shaped vectors. You can easily create vector stamps using these round circle shapes
If you are looking for free high quality Photoshop shapes that can be used in commercial projects, you can check out these vector, shapes and silhouettes from PhotoshopSupply.
Circle Vector Shapes for Photoshop
Below you will find a download link with the circle Photoshop shapes which you can install and then use in your works. This set of custom shapes was made with Photoshop CS4.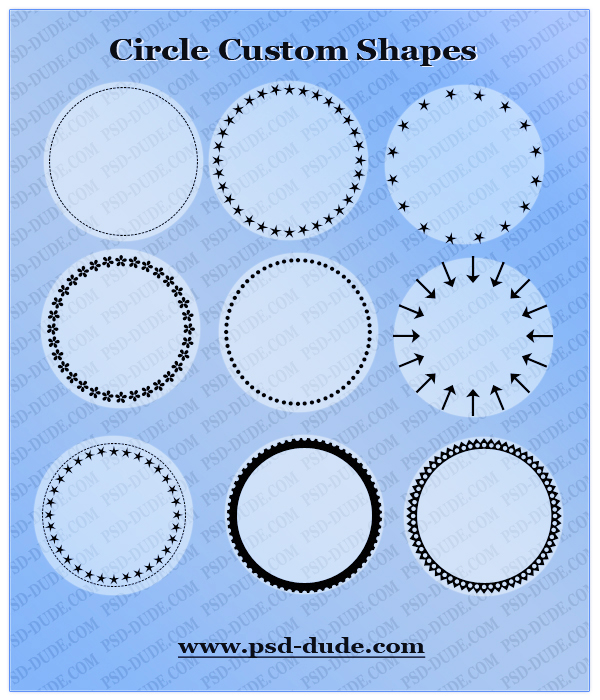 This file contains 1 CSH file (18 circle shapes for Photoshop) and a TXT license file. I hope you find it useful enough to share it with your friends. Free download for all our registered users.
License
This CSH file is free for personal and commercial use with attribution to our blog. You are not authorized to redistribute, resell without our written agreement. If you feature these shapes on your website, you have to put a link to this page, not a link to the CSH/ZIP file.
Insert a circle symbol ● ◉ ◎ ◍ ◌ ○ ❂ in your blog posts, text messages, social media. Simply copy paste the text symbol (alternatively check out these star symbol list).
Create Photoshop shapes quick and easy! This set contains 1 layerd PSD file that will allow you to create a vector shape silhouette out of any photo/graphics/image. The pack also contains a Photoshop action that you can use to create custom shapes.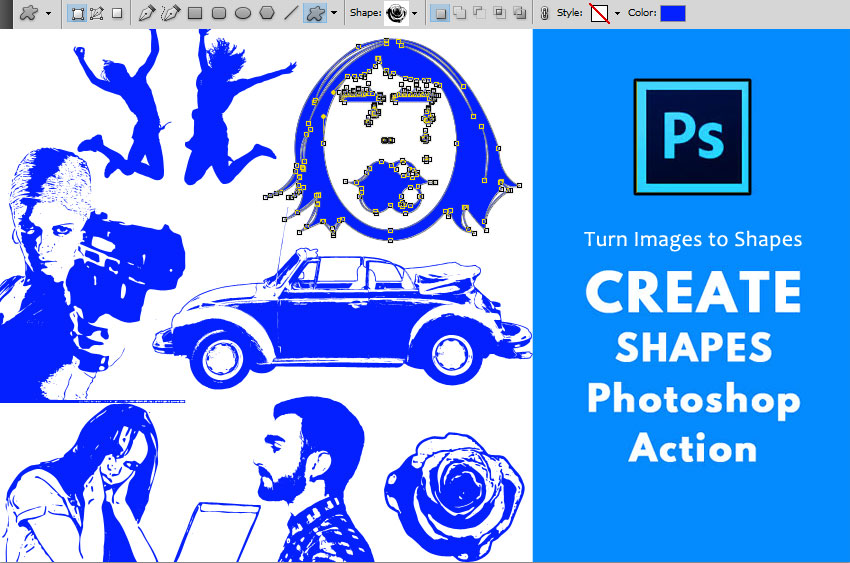 You can also try this Photoshop action; convert image to vector using Photoshop. You get a vector image with colors, not just a shape/silhouette. From JPG to vector with 1-click!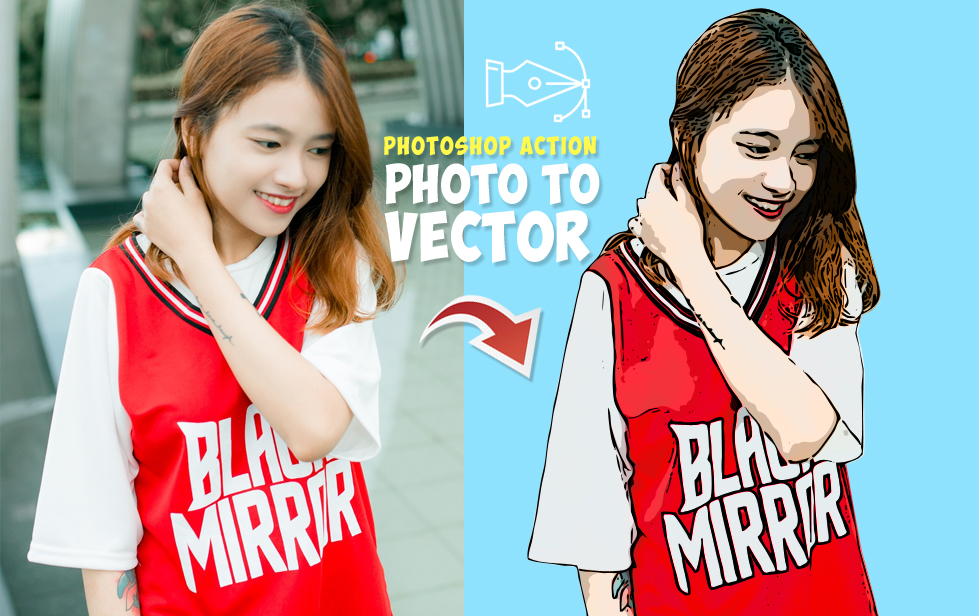 Crop Picture into Circle
You can crop a circle in Photoshop with this free action. To add curved text around the circle use the circle text Photoshop action from PhotoshopSupply.
If you don't have Photoshop, all these circle vector shapes can be used online with the MockoFun graphic design tool. If you want to crop picture into circle online use MockoFun.
Previous Post
Interesting Organic Typography Adobe Photoshop Tutorials