Part 3
Draw a black rectangle and place it behind the girl layer.
I found this beautiful texture so copy it into a new layer above the black square layer.
Change the Blending Mode of this layer to Hard Light 100%.
Step 12 - Blend the girl with the background
As you can see the girl looks cut; we can fix that by adding a shadow.
Duplicate the Girl layer, go to Image - Adjustments - Brightness/Contrast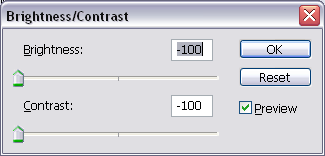 Call this layer Shadow and place it behind Girl layer. Move this layer to right and down.
Go to Filter - Blur - Gaussian Blur ; we do that to blur the edges of the shadow. Change the blending Mode from Normal ti Hard Light 100%. In the initial photo we have the shadow. Because i didn't change the light direction I will try make the shadow similar to the initial shadow.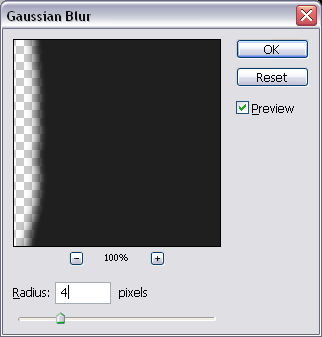 Another thing we can do is burning with Burn Tool the edges of the Girl layer.
There are parts where burning tool is useless; for example the hair from the bottom left; for that I will use Smudge Tool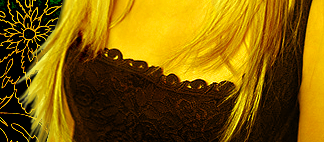 Than with the Sharpen Tool, sharpen the part of the hair from above: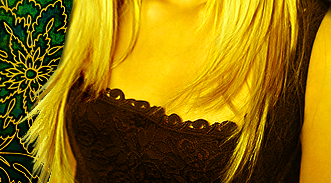 The final result! Hope you've enjoyed this tutorial!