Learn how to create an amazing gold text effect in Photoshop using some simple layer styles; you can create amazing jewelry effects using gold style and precious stones made from scratch in Photoshop. The luxury text effect can be used for party flyers, jewelry magazine covers and so on. Also, make sure to check out this collection of the best gold text effect PSD templates and layer styles.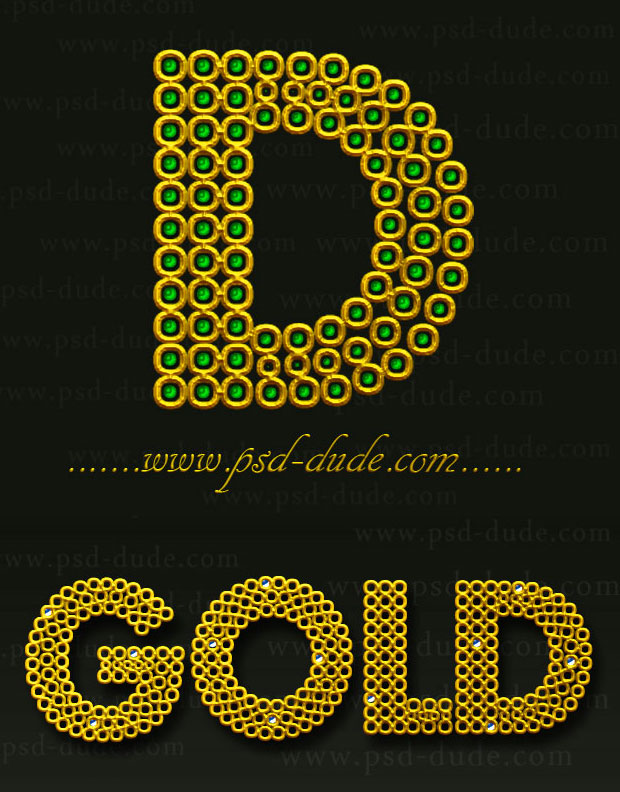 First we have to download the Fortuna Dot font and install it on your computer. It is essential to use this font so check out this tutorial on how to install font in Photoshop if you are a beginner.
You can write a simple text or use a letter as I did. I will make a D shape gold jewelry using the Fortuna Dot free font.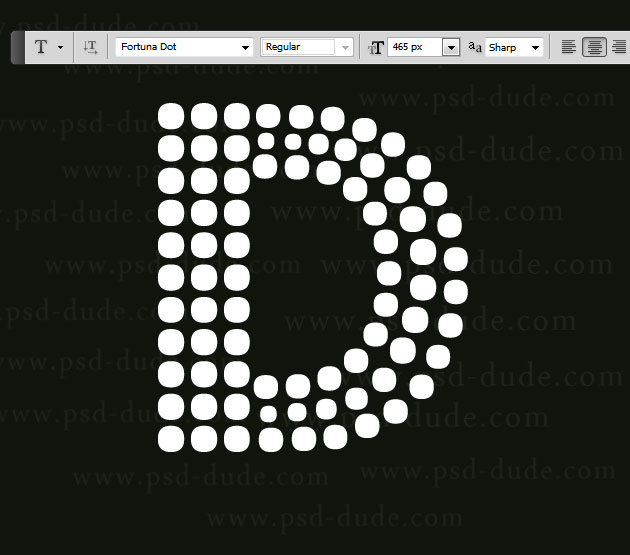 Open the layer style window of the D Letter Layer and reduce the Fill to 0%. Add a Stroke like shown in the image.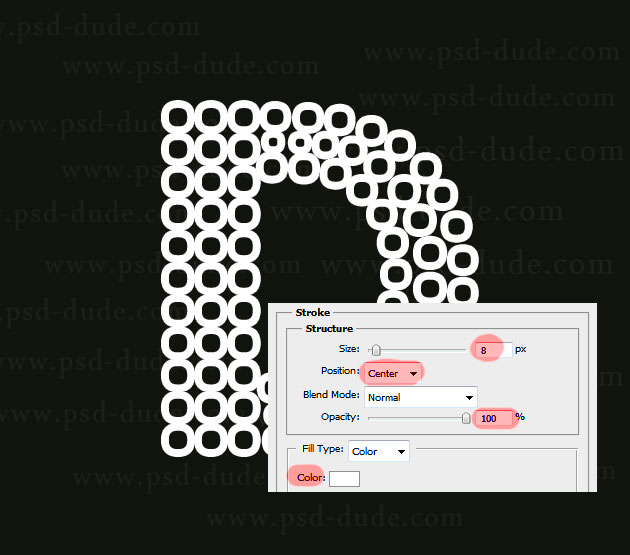 Now you have to rasterize the layer style of the D Letter Layer; to do that you must create a new blank layer and merge the two layers. To create a realistic gold effect you have to add the following layer styles:
Inner Shadow; color#ffee3e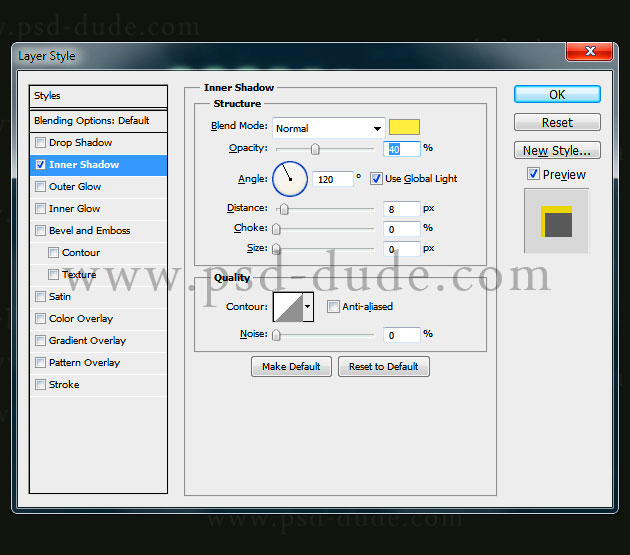 Bevel and Emboss; colors #ffe222 and #954a00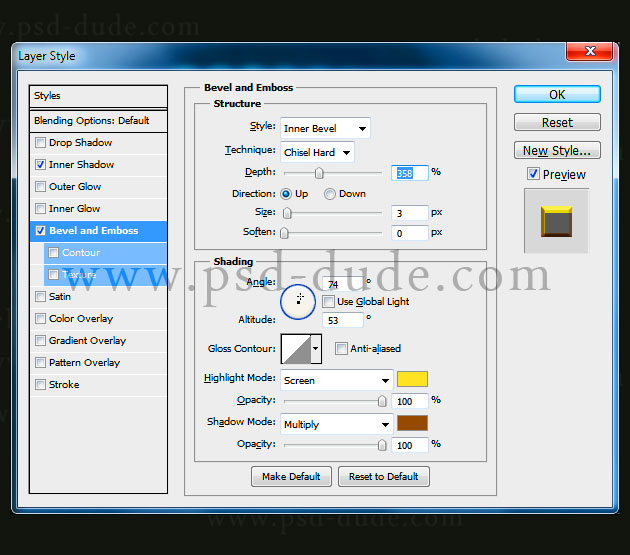 Color Overlay; color #e1ae00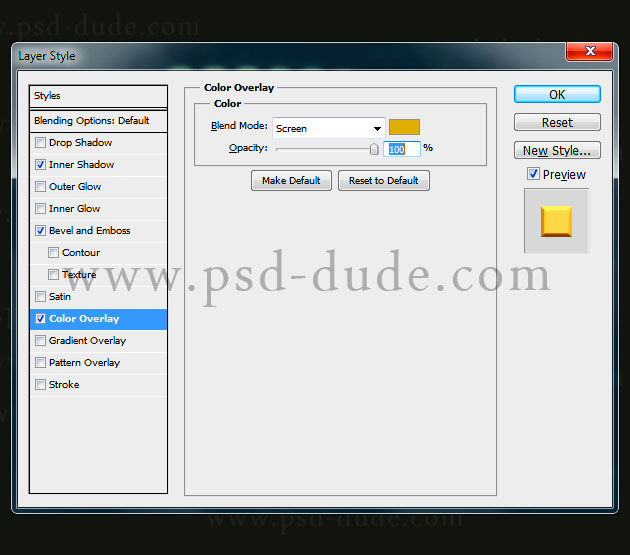 Gradient Overlay; color #030300 and #e2c000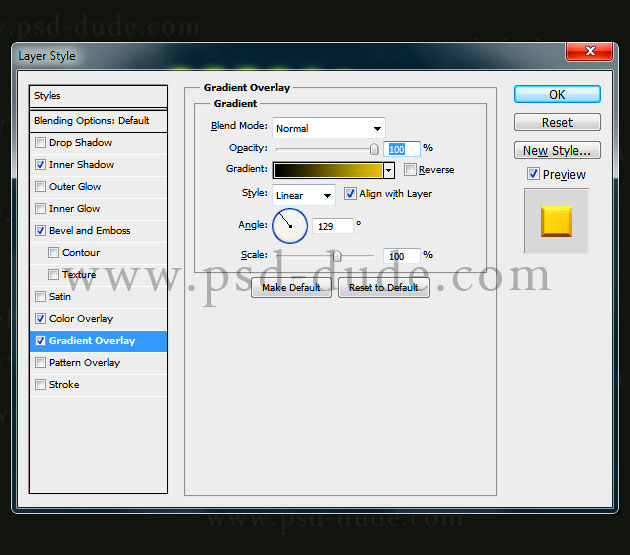 Satin; color #927100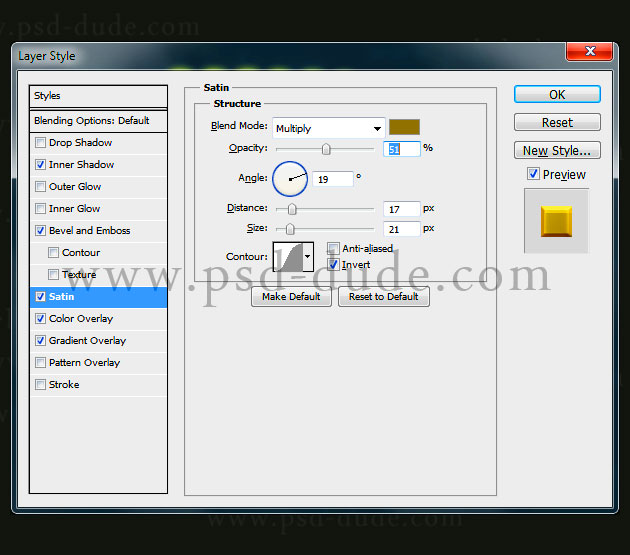 After adding the gold style, your gold text effect should now look like this. You can save the gold style to use it for other designs. Find out all about Photoshop styles from this tutorial for beginners.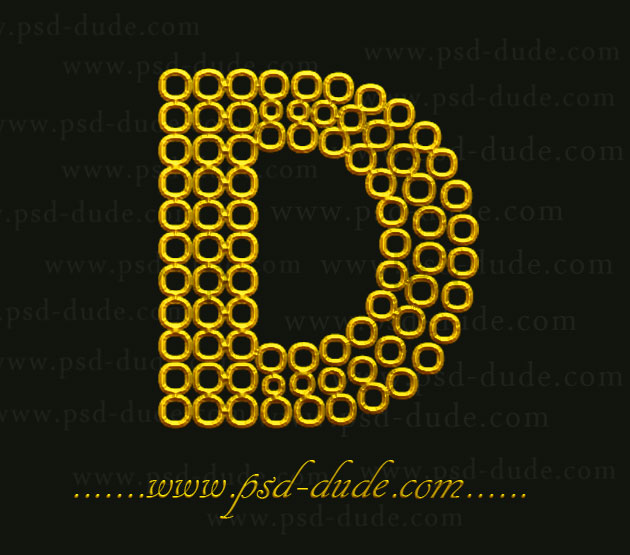 To make the golden text to look like a real jewelry I will add some precious stones and other details. Use the Ellipse Tool to draw some circles in a new layer below the D Letter Layer.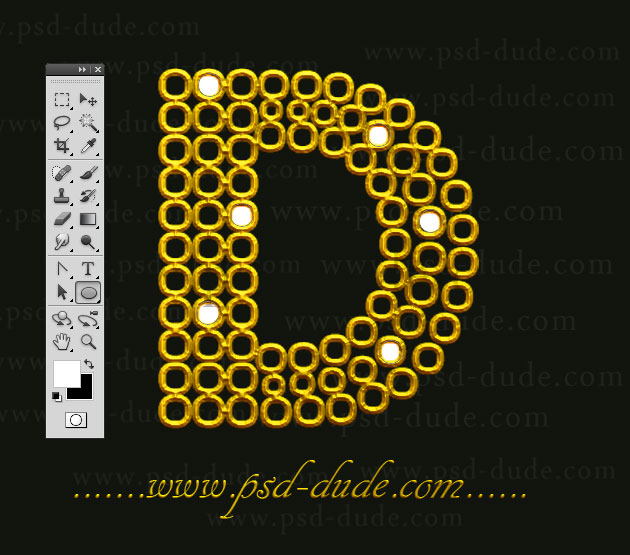 Apply the same gold style to the circles created in the previous layer.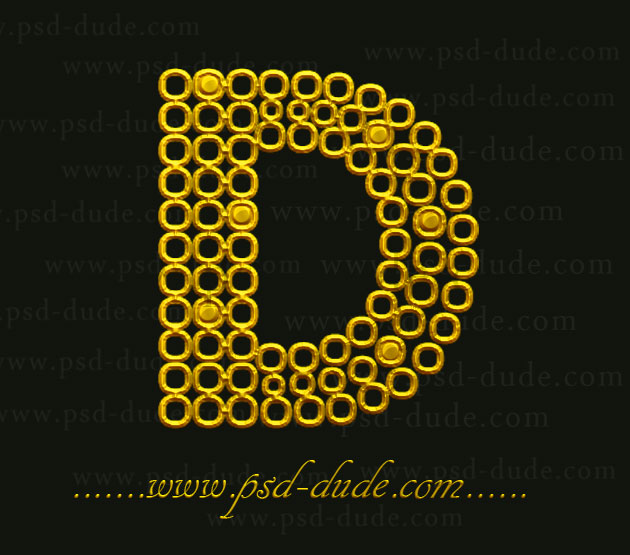 In the same way I have added some more circles with different jewelry styles. You can add a nice text reflection to make the effect look even better; learn how to add reflection in Photoshop. To make the effect look more vibrant, add sparkle effect using sparkle brushes.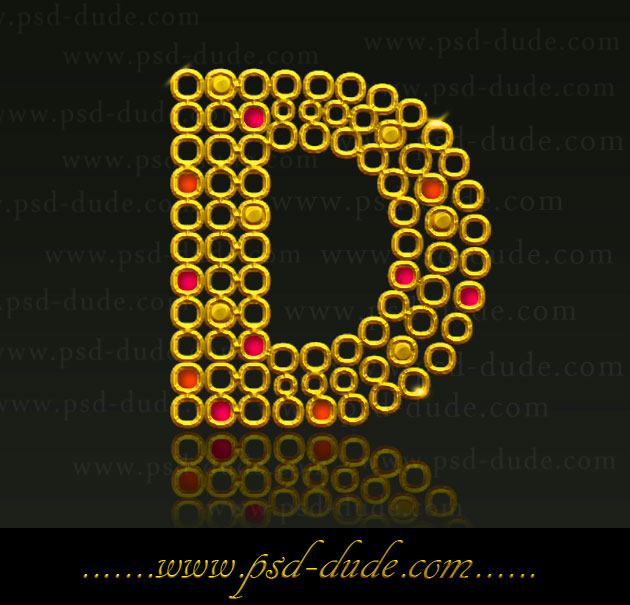 For creating gold and diamonds effects in Photoshop using text and shape layers, you can try one of these Gold Style Photoshop actions. These premium Photoshop actions work great for creating custom made jewelry. You can create gold and silver, diamonds, pearls and other precious stone effects.