Tree Custom Shapes made with Photoshop CS4. This is a new set of custom shapes with a very clean and simple design. It is actually inspired by cartoon trees. I've searched the internet for tree shapes so that I don't make a copy of other people's work without knowing. But I only found vector tree silhouettes that are great resources but quite different from my Photoshop trees.
If you add a simple linear Gradient Overlay(green and brown) you will obtain in just a few seconds a ready to use vector tree. So get the new custom shapes pack available for free. But it will require register to download this resource, or to log in if you are already a member of our blog.
If you are looking for free high quality Photoshop shapes that can be used in commercial projects, you can check out these vector, shapes and silhouettes from PhotoshopSupply.
Tree Custom Shapes for Photoshop
The ZIP file contains a CSH file(the extension for the Photoshop custom shapes) and a TXT License file. In this set you can find 18 tree vector custom shapes inspired by cartoon trees.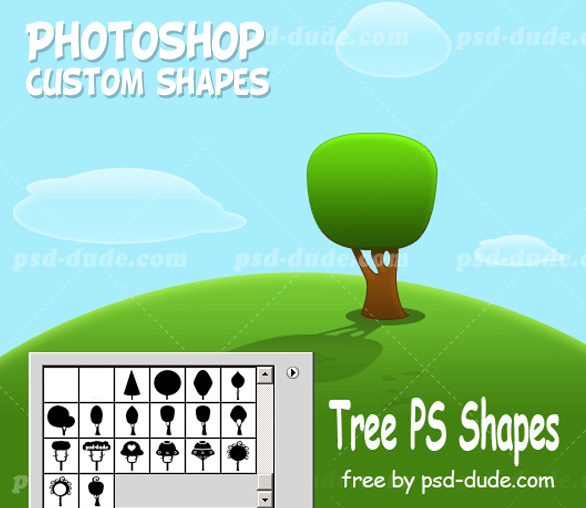 License
This set is free for personal and commercial use with attribution for all our registered users. If you use it you have to give us credit, link to the www.psd-dude.com website.
Don't link directly to the ZIP file. Do not claim this file as your own. This CSH file can not be redistributed.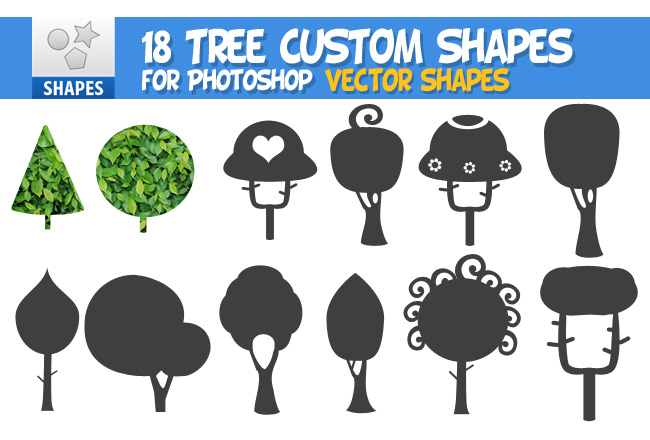 You can also download these Christmas tree shapes for free.
Create Photoshop shapes quick and easy! This set contains 1 layerd PSD file that will allow you to create a vector shape silhouette out of any photo/graphics/image. The pack also contains a Photoshop action that you can use to create custom shapes.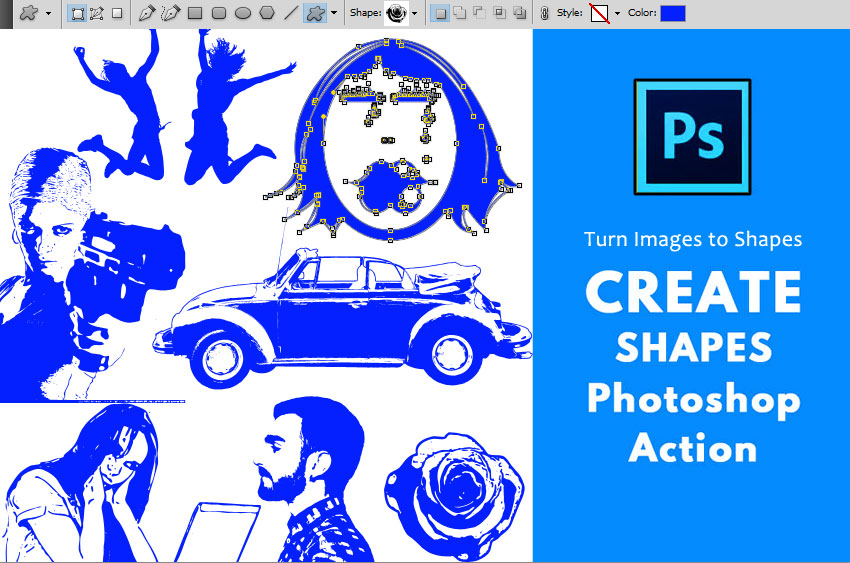 You can also try this Photoshop action; convert image to vector using Photoshop. You get a vector image with colors, not just a shape/silhouette. From JPG to vector with 1-click!