Free low poly Photoshop action. If you want to create low poly effects in Photoshop and don't know how to do it, this action is perfect for you. Simply add your photo in a new PSD file and play the polygonal Photoshop action. In just a few simple steps you will get this cool low-poly art.
LOW POLY FREE PHOTOSHOP ACTION
Download this free action for Photoshop and use it to create low poly abstract geometric art with just 1 click. Easy to edit and customize, this free low-poly Photoshop action has as a result a geometric photo effect with styles intact so you can make small adjustments. The action uses the Filter>Pixelate>Crystallize filter and other effects like geometric lines.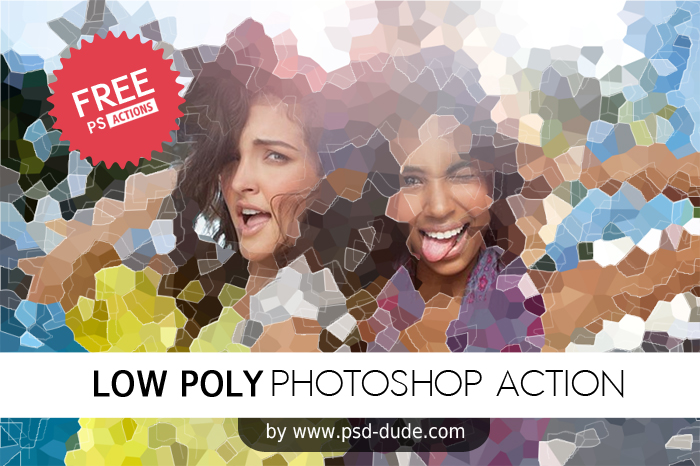 1-click Photoshop action
easy to edit and customize
layers intact
Simply add your photo and play the action. Choose the Crystallize filter cell size and wait for the result.
Low Poly Photoshop Action License
This Photoshop action is free for both personal and commercial projects with atribution. All you have to do is to link back to our blog. You can not redistribute this file on other websites.
Low Poly PS Action Free Download
DOWNLOAD!(2.13kb)
If you want more advanced effects you can try our premium Low-Poly Photoshop Generator that works great for photos, text, shapes.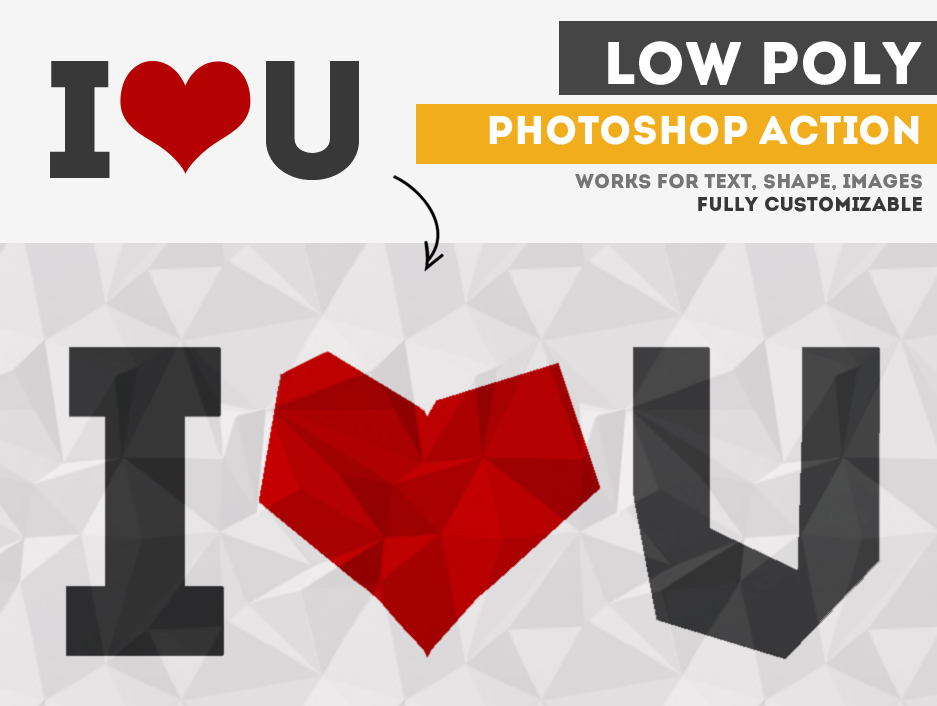 Next Post
Glitch VHS Corrupted Image Photoshop Action