I was inspired by a cookie box that I bought for Christmas, to create this cute vector snowman and I decided to give it as another Christmas freebie. The pack contains 2 versions of the snowman image, one with snow on blue background and one with transparent background. It is easy to integrate with any background color.
The image comes in big size resolution so you can use the snowman in so many ways, to create your own Christmas card or to add it on your blog as Christmas Icon. Download this Snowman Clipart for free right now!
This Christmas clipart was made by me using vector shapes and textures in Photoshop CS4. But is not my own design, it is inspired as I told earlier by a Christmas package. I am givingaway the PNG images with hi-res quality. Check out my other Christmas tutorials and resources.
As you probably know already, you have to be registered to download this pack of Christmas Clipart images.
Snowman Clipart License
These PNG files are free for personal, non-commercial use only. You are not authorized to redistribute , resell without our written agreement. If you feature these images on your website, you have to linkback to our blog.
Free Snowman Clipart Download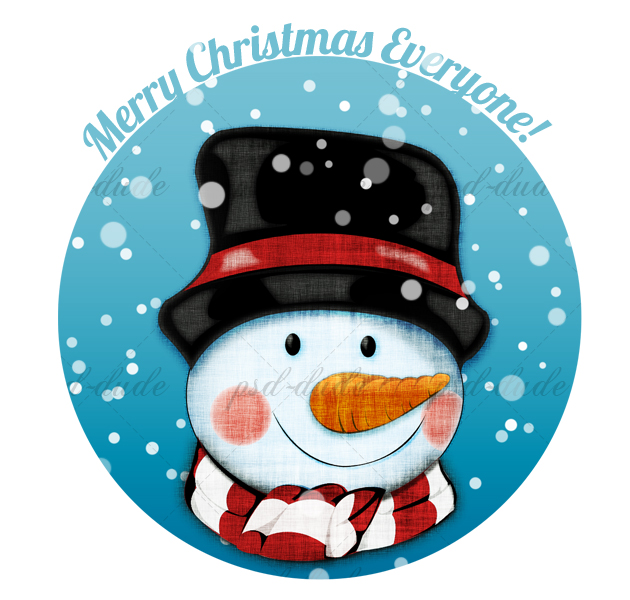 This pack contains 2 PNG images and a TXT license file. They are both hi-res images around 1000x1000 px so the level of detail is very good. I hope you'll find them cool enough to share it with your friends. .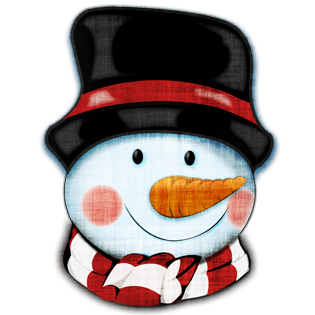 Did you know you can use online tools like MockoFun to combine Christmas vector shapes with text and create some amazing Christmas cards? MockoFun provides pre-made templates for Christmas cards and even an awesome list of over 50 Christmas fonts that you can use online or download for free to use in Photoshop. Combine Christmas fonts with text symbols like a star symbol for example.
Check out this tutorial on how to use the online Online Christmas Card Maker and all the awesome features that MockoFun has to offer.