The Free Christmas gift patterns for Photoshop is our new freebie file made especially for this time of year. The PAT file contains 25 wrapping gift paper patterns that are really easy to use in your projects.
Here is anoter set of free Christmas gift Photoshop patterns that you can use in your designs. The pack includes a PAT Photoshop file with 25 seamless Christmas wrapping paper patterns in 5 color variations. The textures are created using Christmas vector shapes like Xmas tree, snowflakes, angels, stars and so on.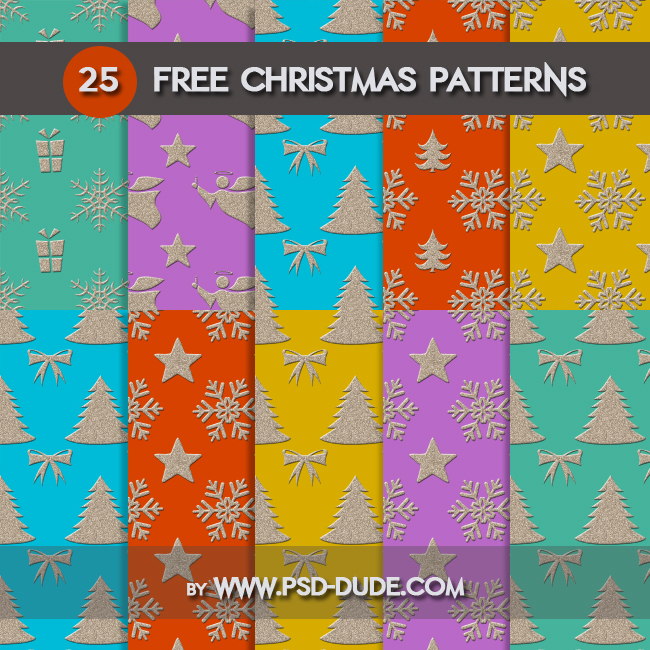 How to Use Photoshop Patterns
Download the ZIP and extract the files. Inside you will find a patterns filed named "christmas-gift-patterns-by-psddude.pat" that has to be installed in Photoshop. Go to Edit> Preset Manager menu in your Photoshop. You have to choose the Prest Type, in these case Patterns and click the Load button to load the "christmas-gift-patterns-by-psddude.pat" file.
License
This PAT Photoshop pattern file is free for personal non-commercial projects. Do NOT redistribute on other websites the source files. If you use it it will be nice to give us credit with a link back to our blog.
Did you know you can use online tools like MockoFun to combine Christmas vector shapes with text and create some amazing Christmas cards? MockoFun provides pre-made templates for Christmas cards and even an awesome list of over 50 Christmas fonts that you can use online or download for free to use in Photoshop. Combine Christmas fonts with text symbols like a star symbol for example.
Check out this tutorial on how to use the online Online Christmas Card Maker and all the awesome features that MockoFun has to offer.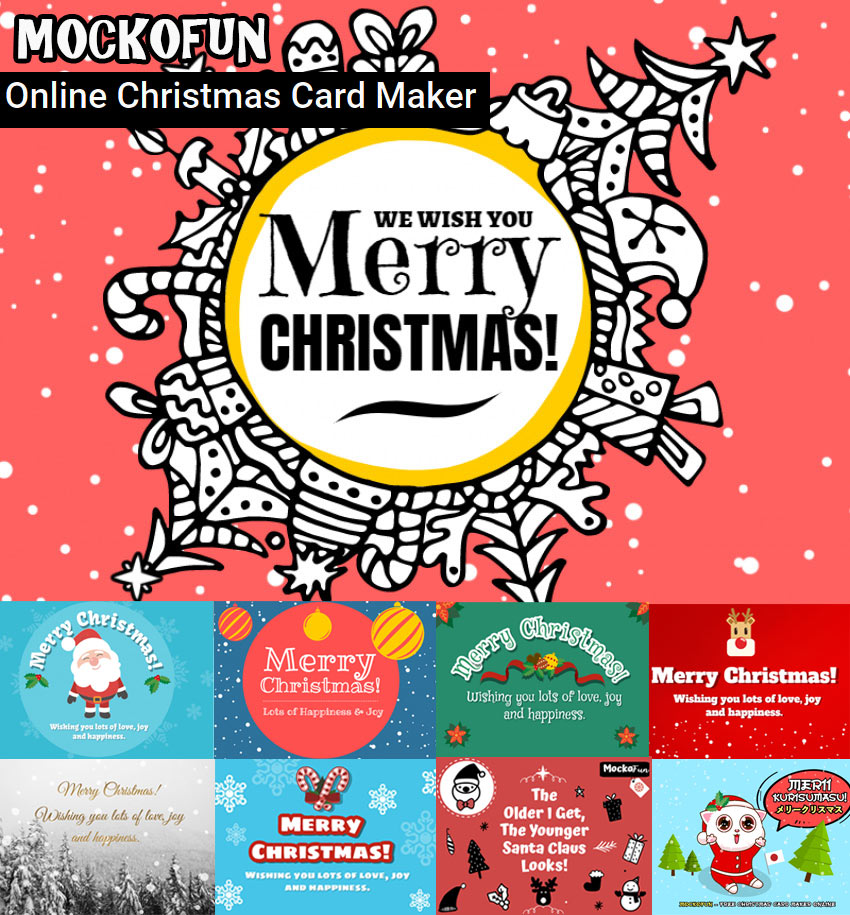 Next Post
Headers and Hero Images PSD Mockups for Designers