In today's freebie pack I have decided to give you a set of free wood icons ready to be used on your website. The pack contains 37 icons with different shapes like clock icon, home icon and so on. All the files are in PNG format but you can always request the PSD file(contact us for commercial licenses) with the styles and wood texture so that you can make your own customized icons.
The wood icons are free to download for personal, non-commercial use only for all our registered users. Hope you will enjoy using my wood icons!
You can use it on your blogs or websites for free, following the free license rules below. I am planning on creating other icons if you like these ones!
FREE License: The icons are free to download for non-commercial use only. Because we are giving away these icons for free, all we ask in return is to link back to our site www.psd-dude.com!
COMERCIAL License: For the commercial license you can contact us!
Enjoy!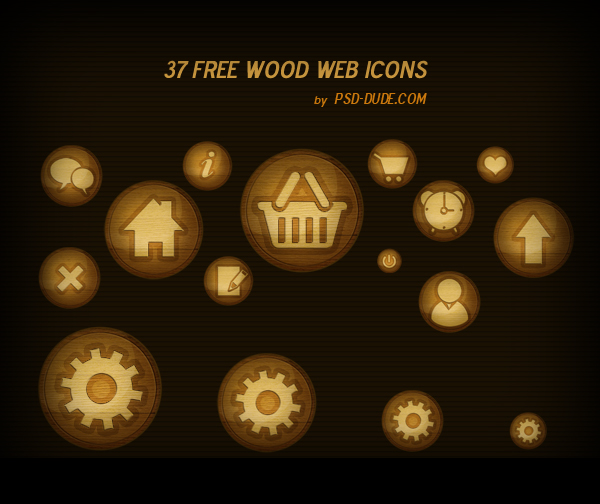 *Redistribution of These Files is Not Allowed!