You can now create watercolor effects in Photoshop with a single click using our free action generator. Turn your images into pastel painting with this Photoshop action; works on any type of photos like landscapes, portraits, etc. The effect uses a realistic watercolor texture and also a paintbrush to make the result close to reality. Hope you like our new watercolor Photoshop action; plase read the instructions before you use it.
Watercolor Photoshop Action Free Download
Our new Photoshop freebie is a cool action generator that will help you create realistic watercolor effects out of any photo/image/picture.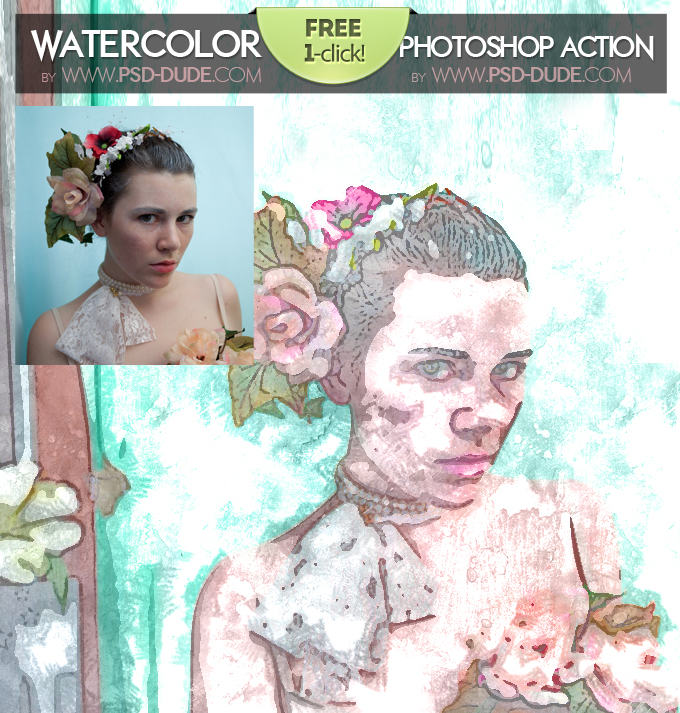 How to Use it
First you have to login to download the ZIP file. Inside you will find an ABR(Photoshop brush), PAT(Photoshop pattern) and and ATN(Photoshop action) files that you have to install in Photoshop.
To load the ABR and PAT files in Photoshop go to Edit>Prest Manager and simply click on the Load button; make sure you select the right Preset Type for each file. To load the ATN file, go to Window>Actions and choose Load actions.
Now all you have to do is to open an image and play one of the two actions available: watercolor effect by psddude(gradient colors) and watercolor effect by psddude(original colors). After the action stops you can change and customize the result using the adjustment layers.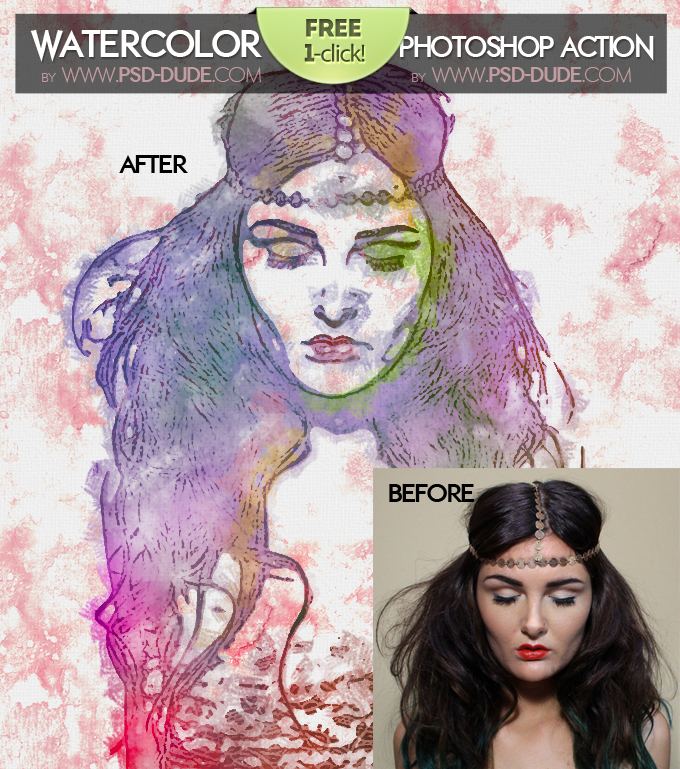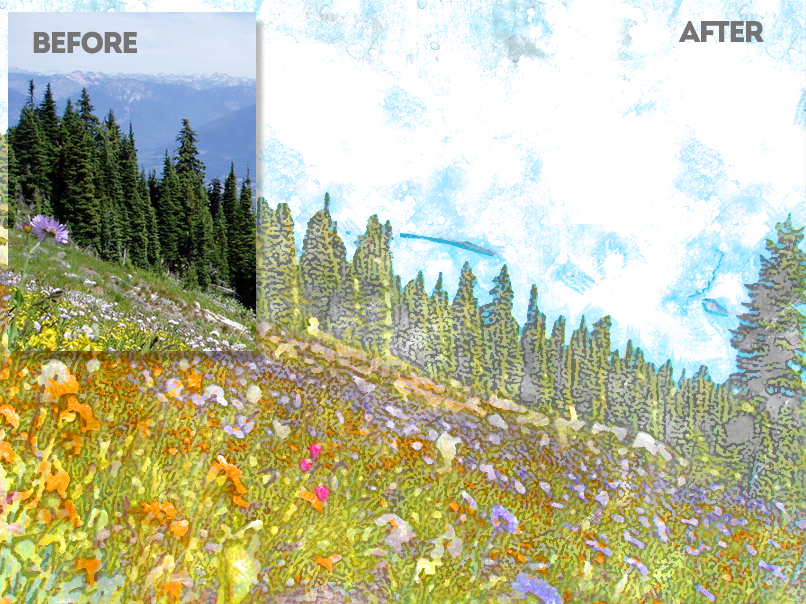 The action works great for portraits as well as for landscapes. Stock used in the preview images: aimeestock, dazzle-stock, leeorr-stock
This action is free for personal and commercial use with attribution. Do not redistribute the action on other websites. You will have to join our community(free registering) to download the action for free.
DOWNLOAD!(470kb)
You can try our brand new Photoshop action for creating sketch drawing with watercolor effects out any photo or image. The result is fully customizable.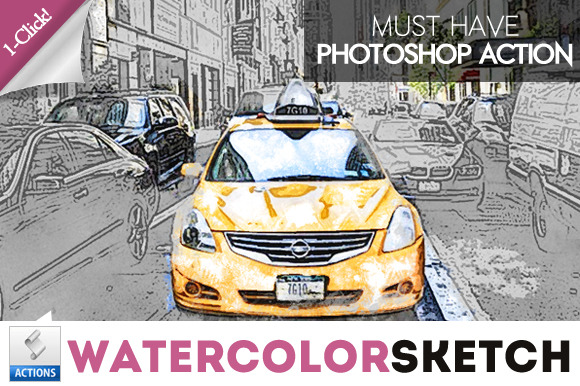 Are looking for watercolor textures and watercolor PNG images? Then, you really have to check out this Watercolor Textures Photoshop pack that you can download for free.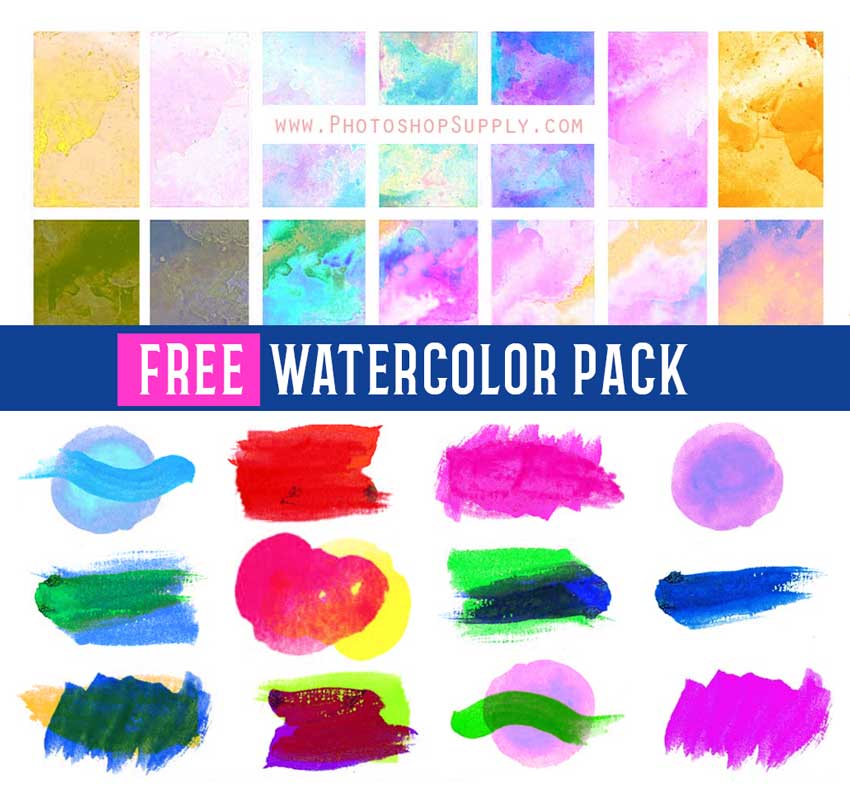 To create watecolor paint effect that looks authentic, you need to use realistic watercolor textures and combine them with your pictures. You can find all kinds of free textures for photoshop on this site.
For those of you that don't have Photoshop, there are lots of online tools that you can use to create a realistic watercolor effect online with 1-click.
Previous Post
17 New Tutorials on How to Create Textures in Photoshop
Next Post
Best Photoshop Actions for Stunning Photo Effects Part 1