The Valentine's Day is coming in just a few weeks so I am planning to release lots of free resources with love as central theme. When we think of love the first thing that comes into our mind is a big red heart. The heart still remains the main visualization of love.
So in this new and free Photoshop resource you will find a vector heart made in 4 different ways with a golden ribbon attached. The good news is that you can download the PSD heart file with all the layer styles intact. You can customize the shape, color and text message to better fit your needs. Hope you like it!
This heart PSD file is free for all our registered users. You can modify and use them for personal projects but you can not redistribute the file nor the images.
Because they can be re-sized without loosing their quality, these vector hearts can be used as heart icons. Or you can add them to your scrapbooks as heart illustration / heart clipart. As for the golden ribbon you can remove it or change its color easily.
Heart Vectors for Valentine's Day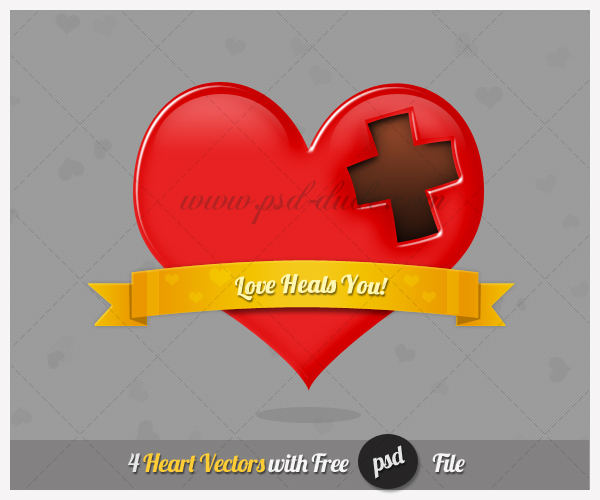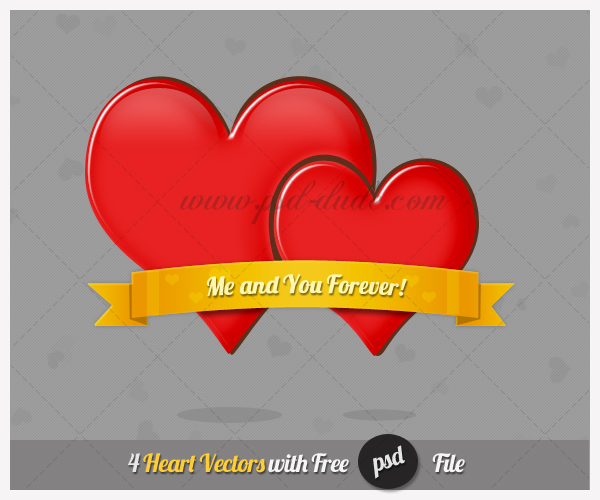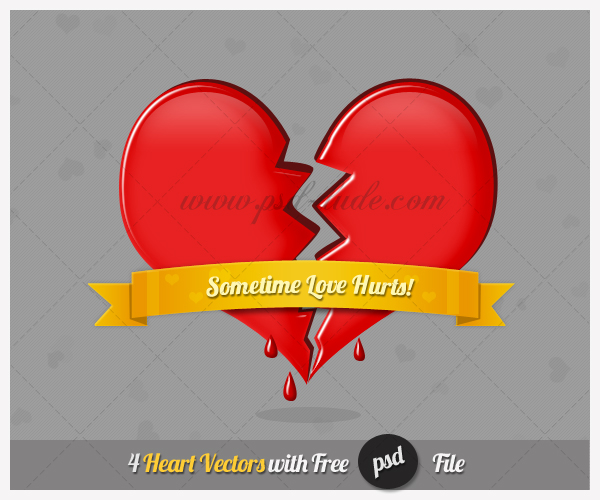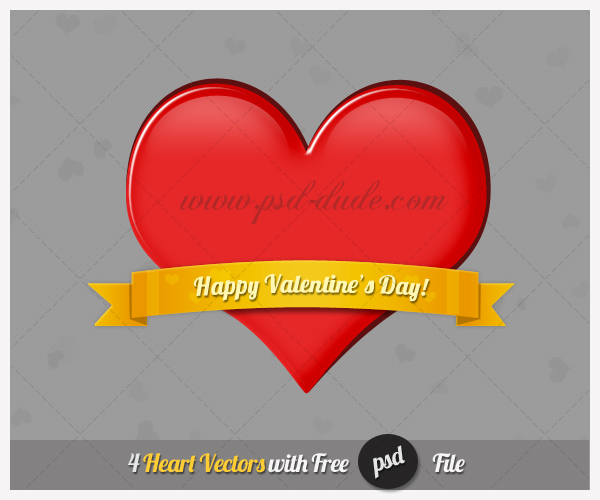 License
This PSD file is free for personal, non-commercial use only. You are not authorized to redistribute, resell without our written agreement. Do not claim this file as your own. Because many of our resources are free for download, we ask that you give us proper credit with a link back to our blog.
If you want to insert a heart symbol 💜💘♥💔❥❣ in your blog posts, text messages, social media, check out this list. Simply copy paste the heart text symbol.
To add text on photos and to write name on heart online check out these editable templates.