Typography portraits are pretty popular among digital artists. It is a great way to create a flyer for an event like a music concert or a party. Or you can use it to make an interesting movie poster. Create your own typography art in no time with this one of a kind free typographic Photoshop action. The set contains 4 actions for creating typographic portraits in Photoshop; it is fully customizable so you can obtain unlimited results.
Make Typographic Portrait in Photoshop
Download for free this cool Photshop action set that contains 4 actions for creating typography portrait effects with 1-click.
How to Use the Action
First download the ZIP pack and extract the files. Inside you will find an ATN file(Photoshop action) and a PAT file(Photoshop pattern). It is a necessary step to load the PAT file in Photoshop. Go to Edit>Preset Manager, choose Patterns from the Preset Type dropdown list and click on the Load button. Choose the "typo-pattern.pat" to load it.
Next you have to load the ATN file in Photoshop, which is the main file of this pack.
Open an image, choose one of the 4 Typo Actions and click play. The action stops for you to brush over the area that you want to turn to typography. Resume play and wait for the result. The end result has all the layers and layer styles intact so you can customize the typo portrait to your liking. You can also replace the typography pattern made by narcisol with another one; you can even use a text writing texture if you wish.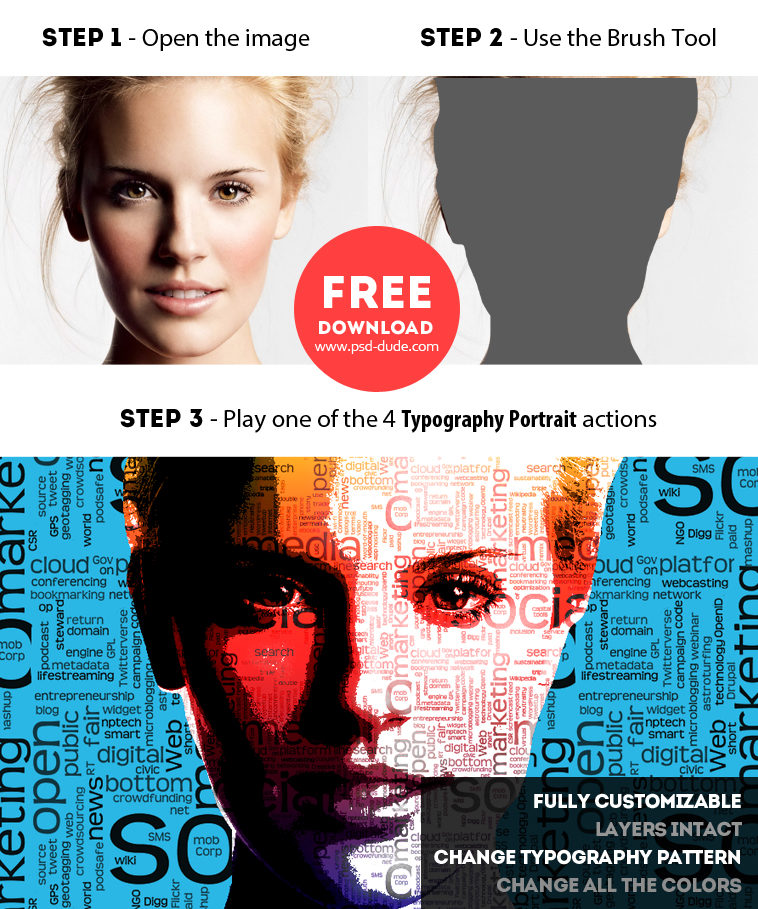 License
This file is free for personal and commercial use. If you use it you have to give us proper credit with a link back to our blog. This file can not be redistributed on other websites.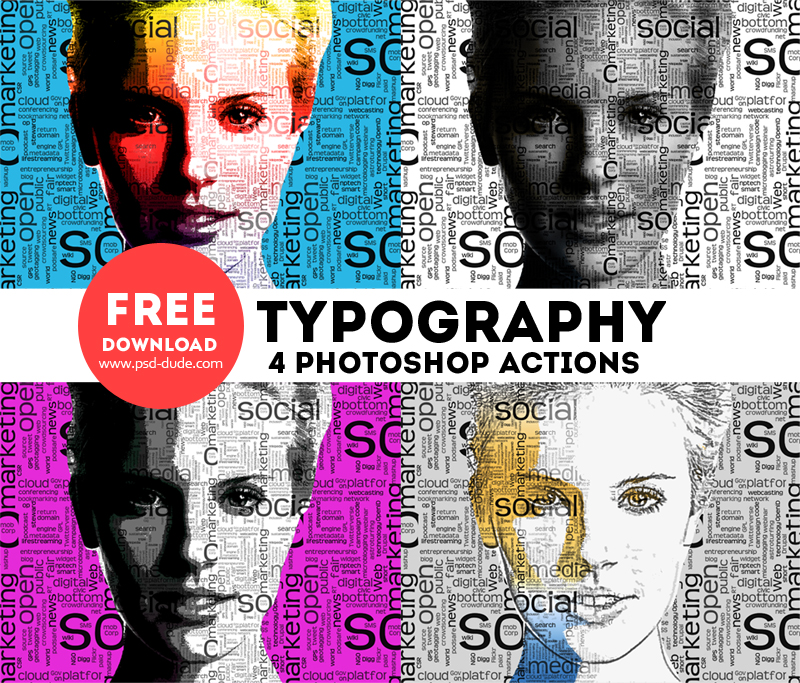 Free Download
DOWNLOAD!(372kb)
Next Post
Vintage Old Photo Template with Free PSD