Need free stream overlays for your Twitch or YouTube chanel? Check out this awesome collection of free streaming overlays, streaming banners, live stream icons, streaming backgrounds etc. Download for free and install them in OBS, Streamlabs or any other streaming software.
So, you've installed and setup your streaming software, you've got all your hardware for streaming and you are ready to go live on your streaming chanel.

That's great!

But, how do you get more streaming subscribers?

There are so many streamers out there on Twitch, YouTube, etc. it's so hard to make it in this niche. But, you can make your streaming chanel more interesting with visual aids like streaming overlays, banners, icons, etc. This will help you make an impression on your audience and eventually get more subscribers.
This collection of live stream assets contains the following:
Streaming Overlays
Streaming Banners & Streaming Panels
Streaming Logos & Streaming Icons
Streaming Backgrounds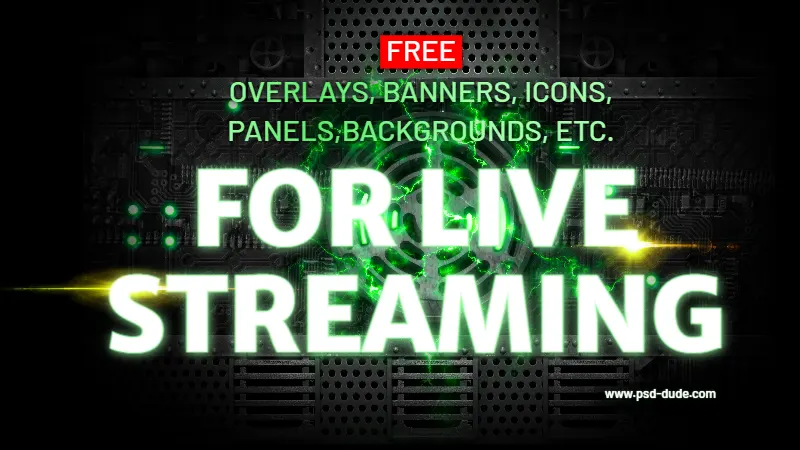 1. Streaming Overlays
2. Streaming Banners & Streaming Panels
3. Streaming Logos & Streaming Icons
4. Streaming Backgrounds
---