I was searching the internet the other day for Christmas textures, patterns and other cool resources to use and share with you guys. I have found some nice custom shapes and I've decided to create these really cute Christmas patterns.
So feel free to download the PAT file and use it in your Christmas designs. These are all seamless patterns so I really hope you'll like it!
Santa, snowmen, Christmas trees, decorations, reindeer and snowflakes, all gathered to create these really cute photoshop patterns for Christmas time.
Christmas Patterns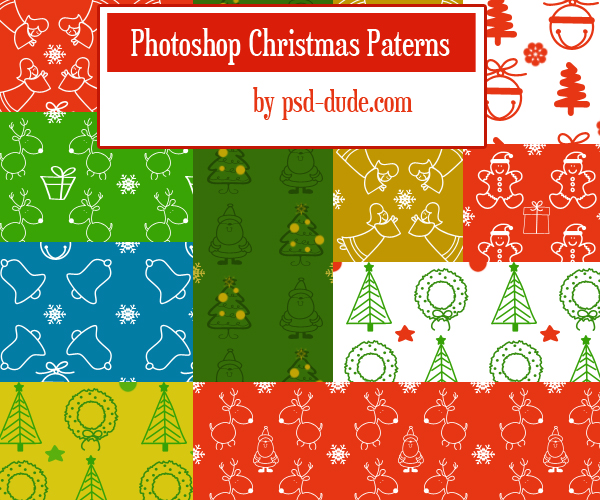 Credit: these patterns were made using free Photoshop custom shapes 26 Christmas Doodles and Christmas Custom Shapes
You can also check out these Christmas tree vector shapes.
License
Free for personal and commercial use, no attribution necessary, redistribution of this file is not allowed.
Did you know you can use online tools like MockoFun to combine Christmas vector shapes with text and create some amazing Christmas cards? MockoFun provides pre-made templates for Christmas cards and even an awesome list of over 50 Christmas fonts that you can use online or download for free to use in Photoshop. Combine Christmas fonts with text symbols like a star symbol for example.
Check out this tutorial on how to use the online Christmas Card Maker and all the awesome features that MockoFun has to offer.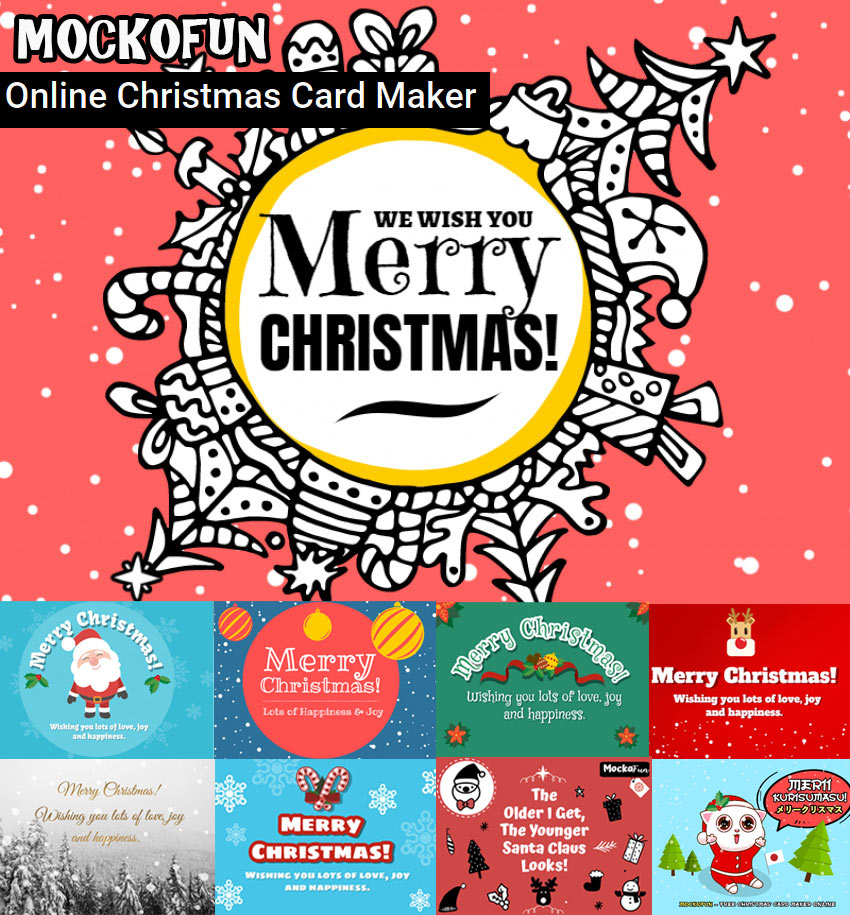 Next Post
Photoshop Stamps Letters and Envelope Brushes