My new set of Lens Flare Brushes contains 11 glow brushes perfect for your Photoshop designs. You can use a lens flare brush in so many creative ways. For example use these brushes to enhance your photos or to create abstract artworks in Photoshop.
The Lens Flare Effect is caused by a very bright light sources which produces several starbursts, rings, or circles in a row across the image. Most commonly, this occurs when shooting into the sun. This beautiful light effect can be added to any image in Photoshop, as an after effect, with Render Filters. In fact my brushes are made using the lens flare filter so they should look very nice.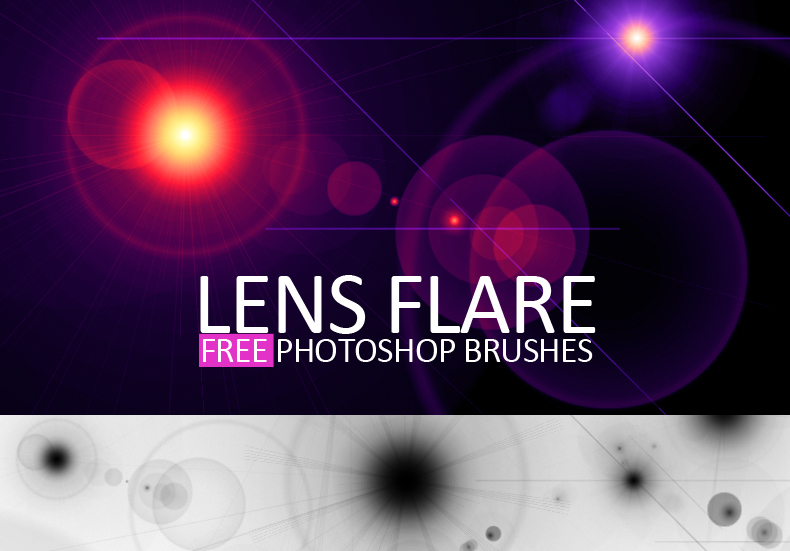 To simulate a lens flare for example the sun lens flare, you can use one of my brushes that will look realistic on your images. These free brushes were created using the Photoshop Lens Flare filter that you can find in the Render category menu. All the 11 brushes have high resolution of around 1300 px so you can easily integrate them in your designs. If you use them I will be happy to see the result so upload your work at the comments section!
Lens Flare Photoshop Brushes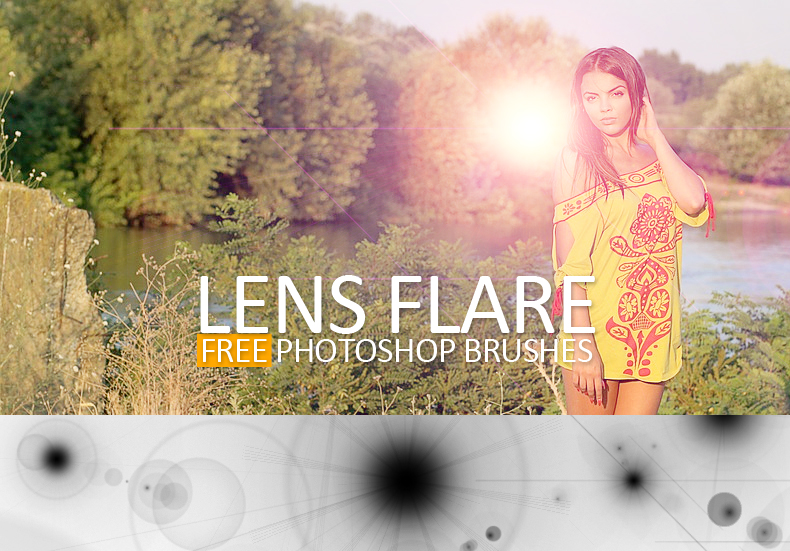 Info and License
The ABR file contains 11 lens flare brushes. The file was made with Photoshop CS4 so if you have this PS version or a higher versions, this file will probably work just fine. These lens flare brushes can be downloaded by all our registered users. They are free for personal and commercial use with attribution with a link back to our blog. The redistribution/selling this file on other websites is not allowed.
DOWNLOAD!(2.3MB)