Here is another collection of free Photoshop shapes available for all our registered users. Download my Photoshop house shapes and enrich your list of custom shapes that every designer must have. You can use a house shape in so many ways, for creating a home button, for designing a logo and so on.
Simply download the CSH file , load it into your Photoshop and you will find it into your custom shapes list, ready to be used. Instead of drawing a house in Photoshop you can choose to use one of my house shapes if you can find one that fits your needs, of course. Enjoy!
If you are looking for free high quality Photoshop shapes that can be used in commercial projects, you can check out these vector, shapes and silhouettes from PhotoshopSupply.
House Shapes for Photoshop
Cute house shapes that you can use in your projects. For example you can create a home button or a home icon for your website. Or, you can create real estate logo.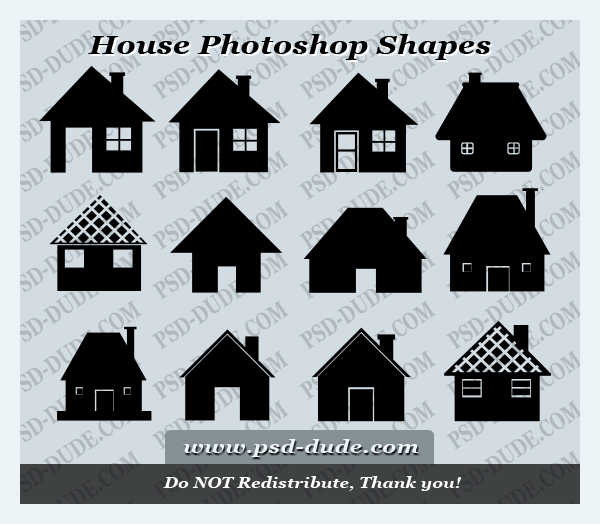 License
These shapes are free for personal and commercial use with attribution, for all our registered users. If you use it you have to give us credit. So, if you feature these shapes on your website you have to put a link to this page.
Don't link directly to the ZIP file. Do not claim the file as your own. The CSH file can not be redistributed . Do not sell! If you are not sure about the license or have any other questions please contact us.
Tou can also take a look at these high quality House Shapes that can be used in personal and commercial projects as well.
Create Photoshop shapes quick and easy! This set contains 1 layerd PSD file that will allow you to create a vector shape silhouette out of any photo/graphics/image. The pack also contains a Photoshop action that you can use to create custom shapes.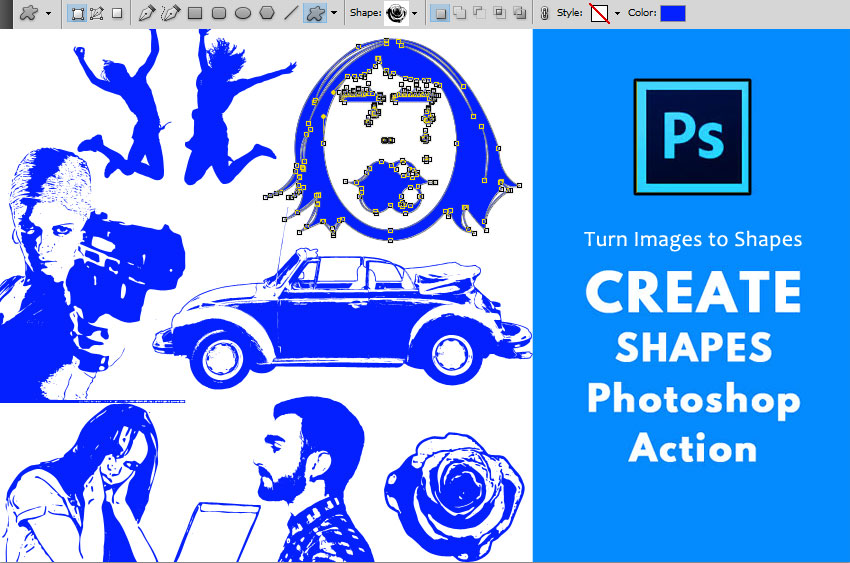 You can also try this Photoshop action; convert image to vector using Photoshop. You get a vector image with colors, not just a shape/silhouette. From JPG to vector with 1-click!