Want to create Halloween text messages online? MockoFUN is an online graphic design tool that you can use as a Halloween text generator.
Below are a few Happy Halloween text messages and Halloween text effects that are available in MockoFUN.
MockoFUN text effects are easy to edit, so you can change colors, sizes, angles, but you can also enhance the text effects by adding overlays and other Halloween clipart and vector graphics.
Pumpkins and vampire castles, bats and scary trees, are all available in MockoFUN. Use them wisely to enhance the Halloween text messages. The designs below are just a few examples, but you can modify the text, font, size, colors, etc. Then download the result as JPG, PNG or even PDF for print.
This Halloween, send a stylish Halloween eCard with a fancy text message to your friends.
Happy Halloween Text Art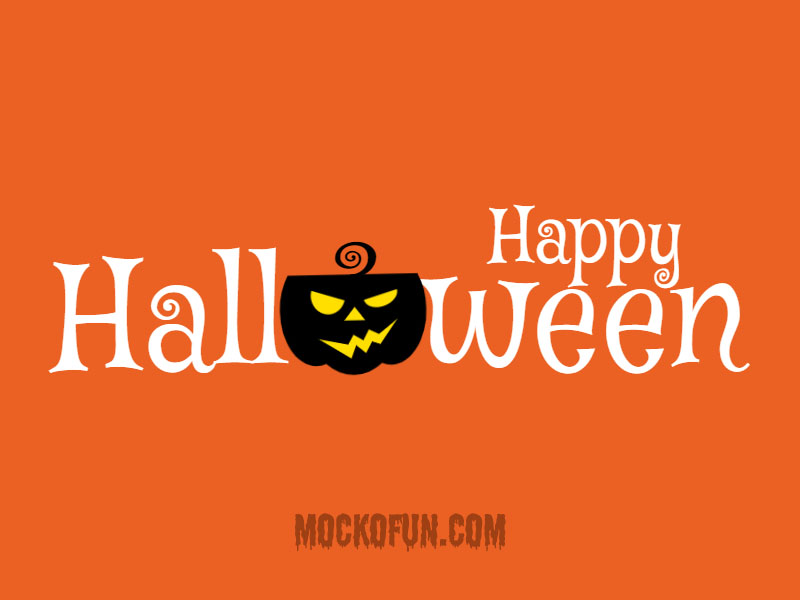 Happy Halloween Text Message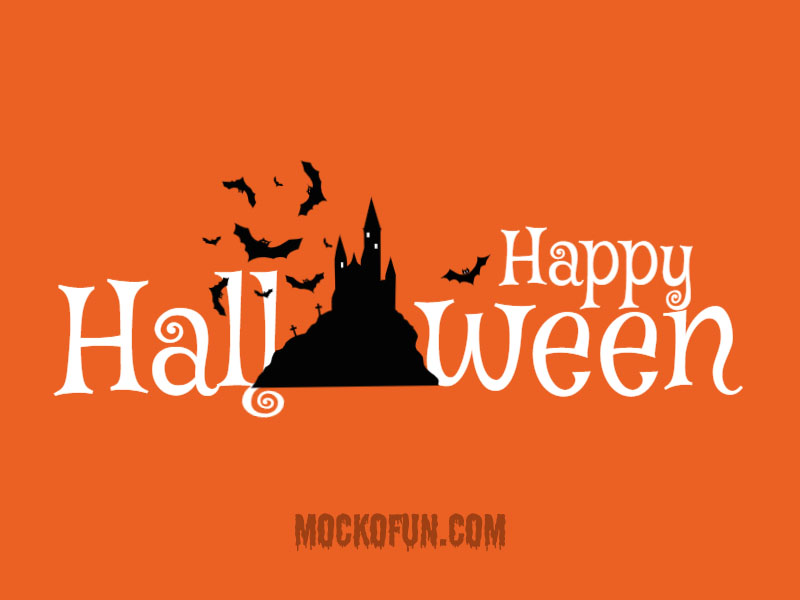 Happy Halloween Text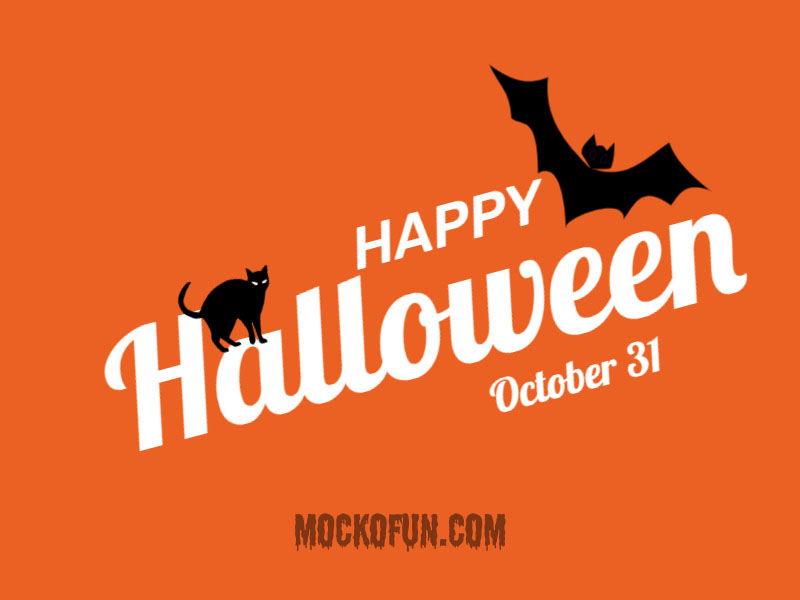 Here are some Halloween text effects. The animation shows how easy it is to write your own Halloween messages simply by typing your text in MockoFUN. Text effects in MockoFUN come with extra graphic elements accessible through typing special characters. For the Halloween text effects, you will find bats, black cats, spider webs, pumpkins, etc.
Halloween Pumpkin Text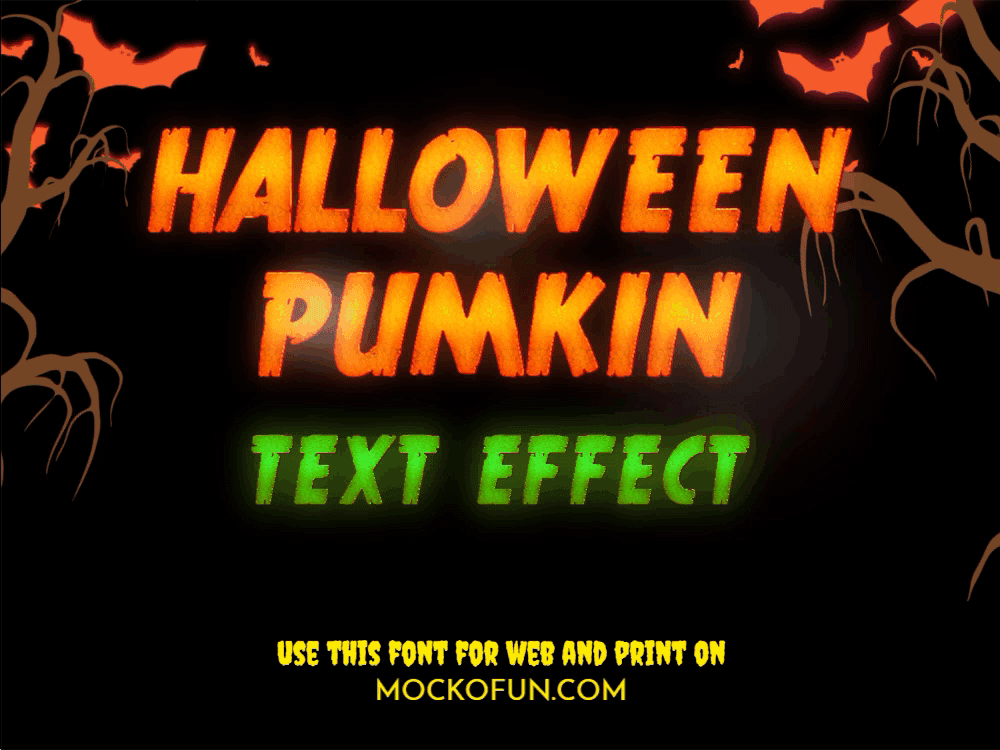 Halloween Blood Splatter Text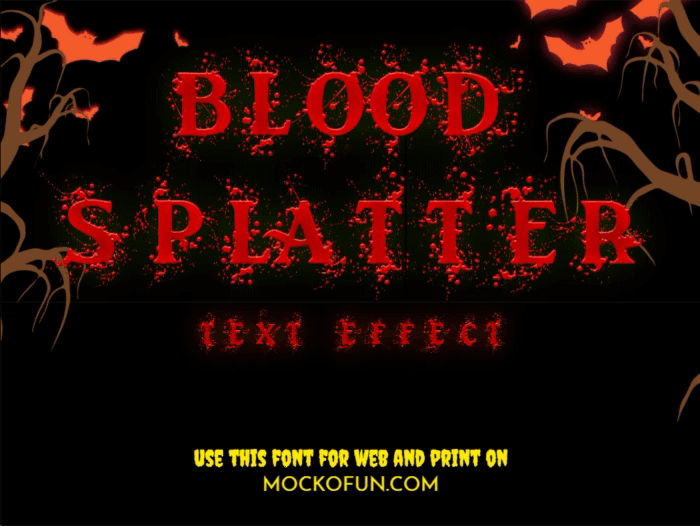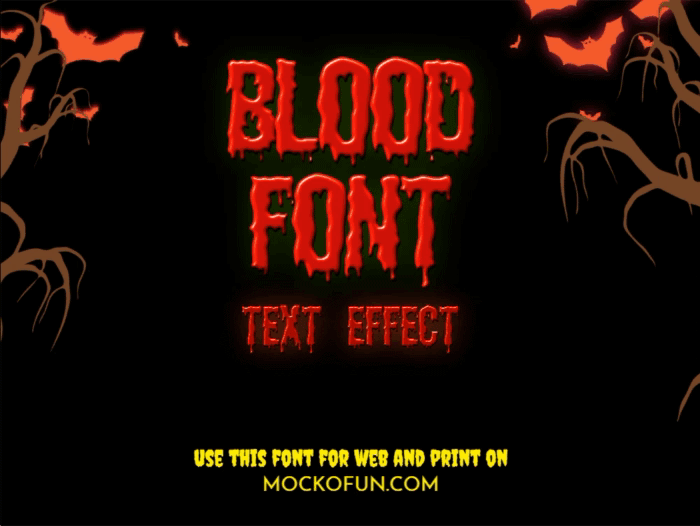 Halloween Brain Text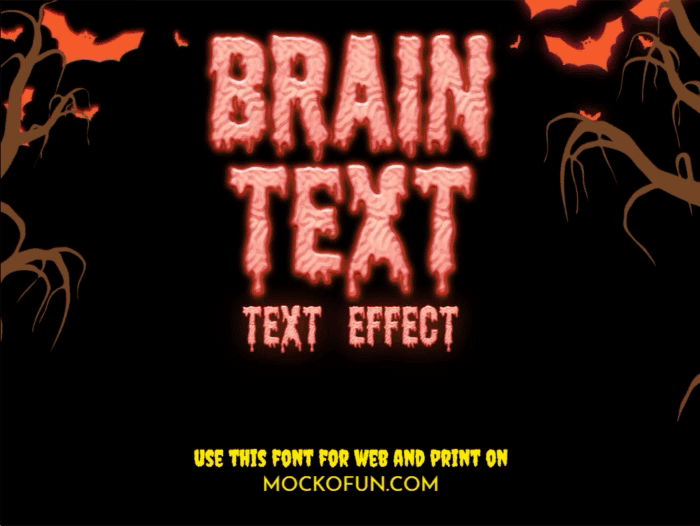 Halloween Slime Font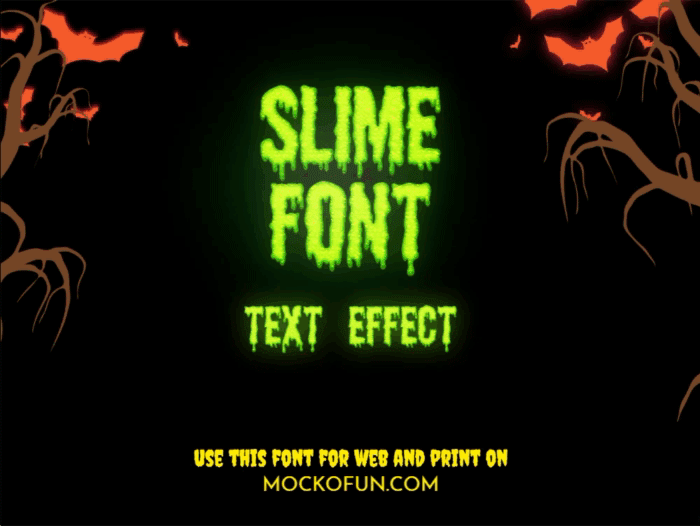 Halloween Spooky Ghost Text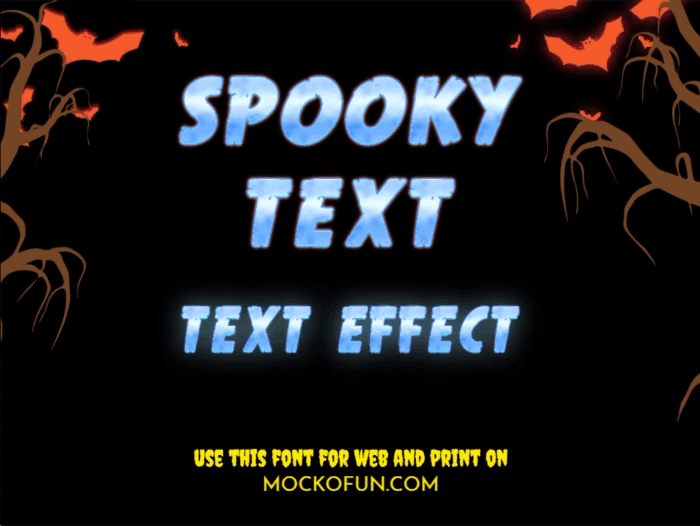 Halloween Witch Font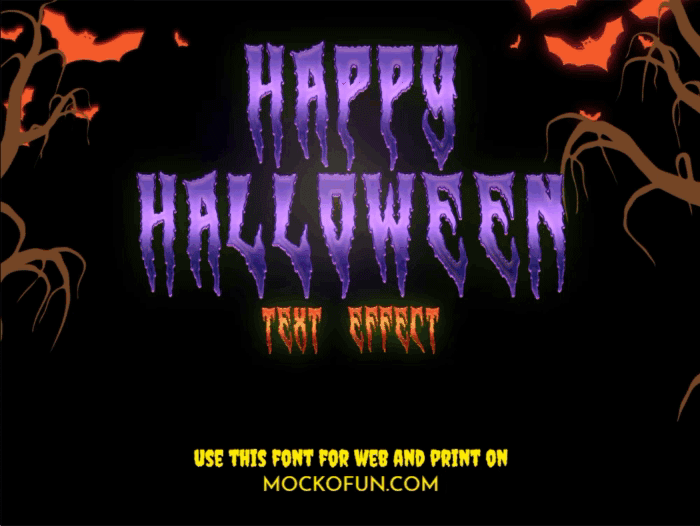 I would really love it if you give MockoFUN a try and let me know what you think of it by leaving a comment or sending me a message.
Next Post
Essential Halloween Resources for Graphic Designers