Today freebie is a set of 16 Christmas icons that you can use for your website. These icons are in fact Christmas stickers with sparkle and glitter effect perfect for the winter holidays. The pack includes a PSD file with all the rasterized icons inside including the Christmas label badge from the preview. You might also want to try my Photoshop collection of sticker creator that you can purchase from graphicriver.
Christmas Glitter Sticker Icons
Download for free these Christmas glitter stickers and use them in your xmas designs. I used for creating these free Christmas icons some Christmas vector shapes; if you need some other icons that are not included in this pack you can easily create them yourself using this Glitter Sticker Photoshop Action .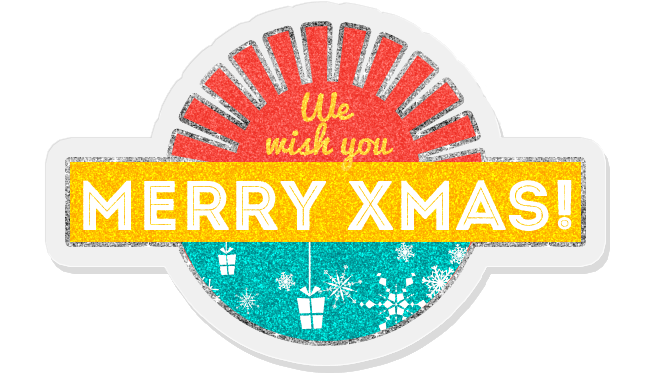 You can obtain some interesting effects combining the sticker action with the Peeled Sticker Photoshop Creator, that way you can make your customized icons using any Christmas vector graphics.
This pack is free for personal, non-commercial use only. You are not authorized to redistribute without our written agreement. If you feature these shapes on your website, you have to put a link to this page, not a link to the PSD/ZIP file. Do not claim this file as your own.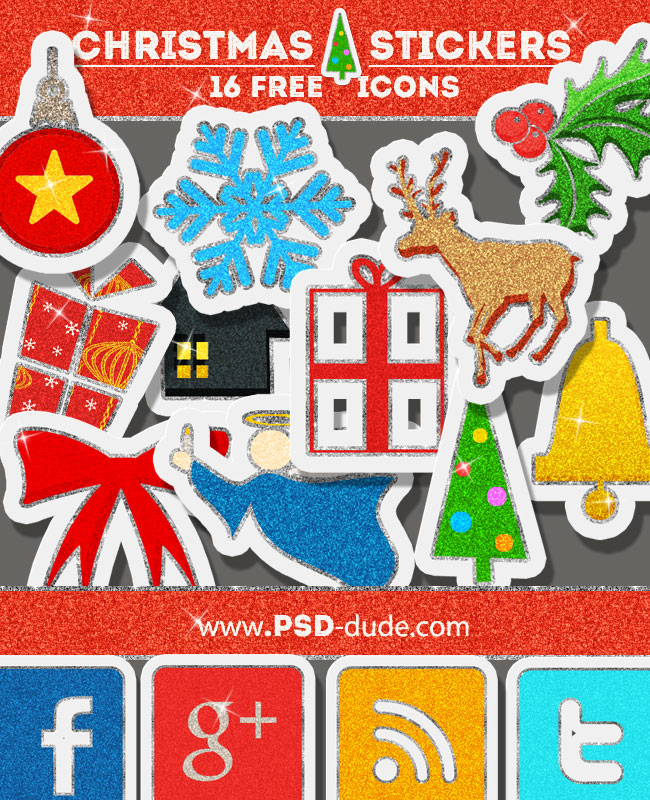 Create badges, labels and stickers with these pre-made templates. You can choose the labels PSD files. And, if you don't have Photoshop, you can use the online labels and badges from MockoFun online graphic design software.
Editable Online Labes
If you want to create custom labels and you don't have Photoshop, you can make labels online using MockoFun's online label maker which is a free tool.
You can also check out also this easy to use online badge maker to make badges, stickers and so on. You can download the results as JPG, PNG or PDF. The design is saved online on your gallery and you can share the editable template with your friends.
Did you know you can use online tools like MockoFun to combine Christmas vector shapes with text and create some amazing Christmas cards? MockoFun provides pre-made templates for Christmas cards and even an awesome list of over 50 Christmas fonts that you can use online or download for free to use in Photoshop. Combine Christmas fonts with text symbols like a star symbol for example.
Check out this tutorial on how to use the online Online Christmas Card Maker and all the awesome features that MockoFun has to offer.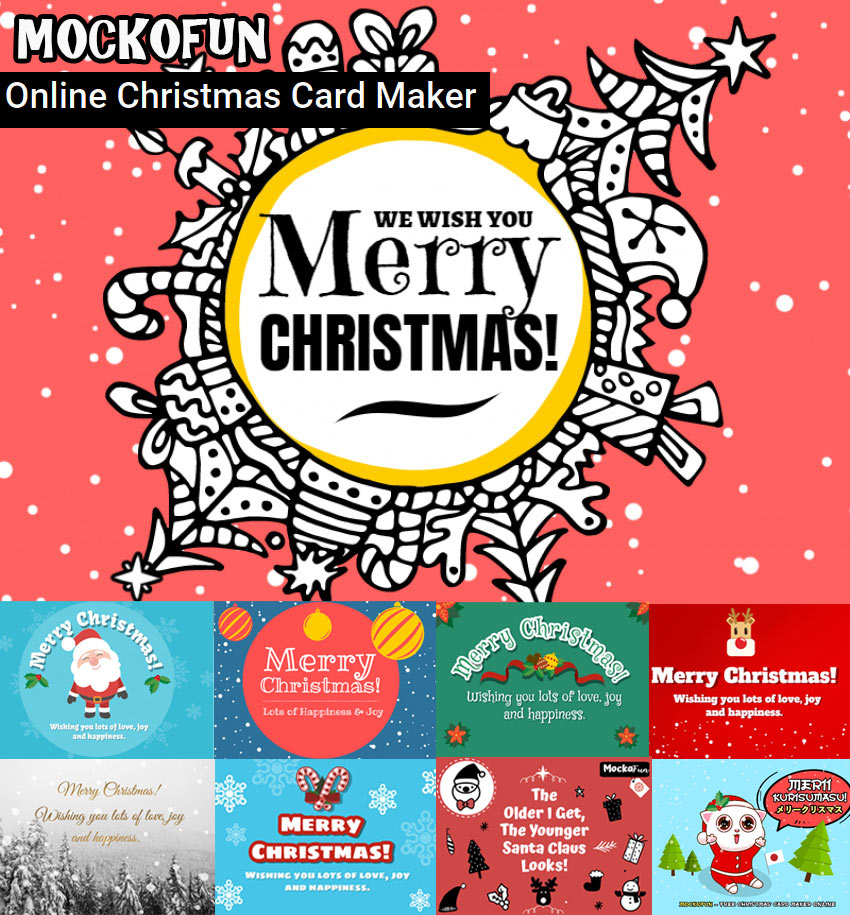 Next Post
Christmas Vector Shapes with Photoshop CSH Files