Today freebie is a set of 16 Christmas icons that you can use for your website. These icons are in fact Christmas stickers with sparkle and glitter effect perfect for the winter holidays. The pack includes a PSD file with all the rasterized icons inside including the Christmas label badge from the preview. You might also want to try my Photoshop collection of sticker creator that you can purchase from graphicriver.
Christmas Glitter Sticker Icons
Download for free these Christmas glitter stickers and use them in your xmas designs. I used for creating these free Christmas icons some Christmas vector shapes; if you need some other icons that are not included in this pack you can easily create them yourself using this Glitter Sticker Photoshop Action .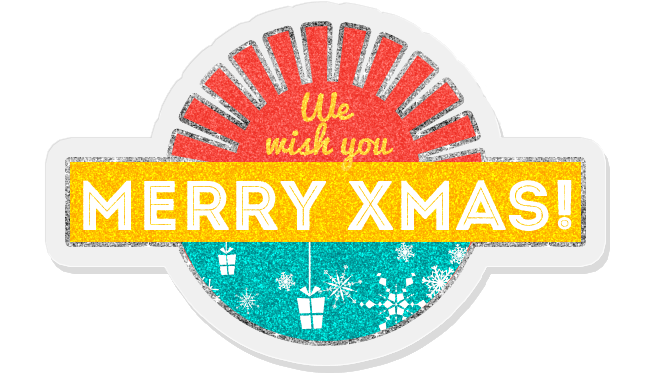 You can obtain some interesting effects combining the sticker action with the Peeled Sticker Photoshop Creator, that way you can make your customized icons using any Christmas vector graphics.
This pack is free for personal, non-commercial use only. You are not authorized to redistribute without our written agreement. If you feature these shapes on your website, you have to put a link to this page, not a link to the PSD/ZIP file. Do not claim this file as your own.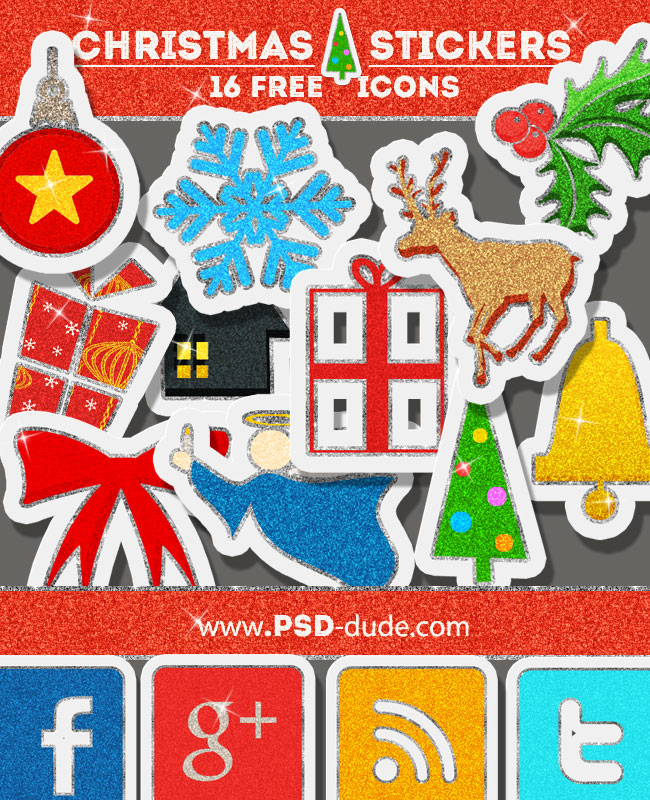 Next Post
Christmas Vector Shapes with Photoshop CSH Files