Here are some interesting Christmas infographics food facts that you might want to know. Infographics are graphic visual representations of information, data or knowledge intended to summarize complex information quickly and clearly. Usually an infographic template contains graphics and charts, maps and other visual statistics representation. These Christmas infographics contain some interesting facts about Christmas dinner, Christmas recipes and drinks, and many interesting stuff.
Check out these awesome infographic templates made for traditional Christmas food recipes. To make an infographic template like this, you need vector and other graphic elements. You also need to pick up some fonts combinations that stand out.
Do you want more cake fonts for your projects? Check out this awesome list with over 25 free Cake Fonts that you can download and use for commercial projects. Use the cake fonts online with the MocoFun text editor or install the fonts on your computer and use them in Photoshop.
Christmas Calories Infographic
Christmas Dinner Infographic
Infographic Christmas Turkey Facts
Christmas Holiday Cookies Infographic
Christmas Turkey Info Graphic
Perfect Christmas Recipe Infographic
Christmas Drinks Around the Globe Infographic
Turkey Tips Infographic for Xmas
British Christmas traditions infographic
On the Twelfth Day of Christmas Infographic
Did you know you can use online tools like MockoFun to combine Christmas vector shapes with text and create some amazing Christmas cards? MockoFun provides pre-made templates for Christmas cards and even an awesome list of over 50 Christmas fonts that you can use online or download for free to use in Photoshop. Combine Christmas fonts with text symbols like a star symbol for example.
Check out this tutorial on how to use the online Christmas Card Maker and all the awesome features that MockoFun has to offer.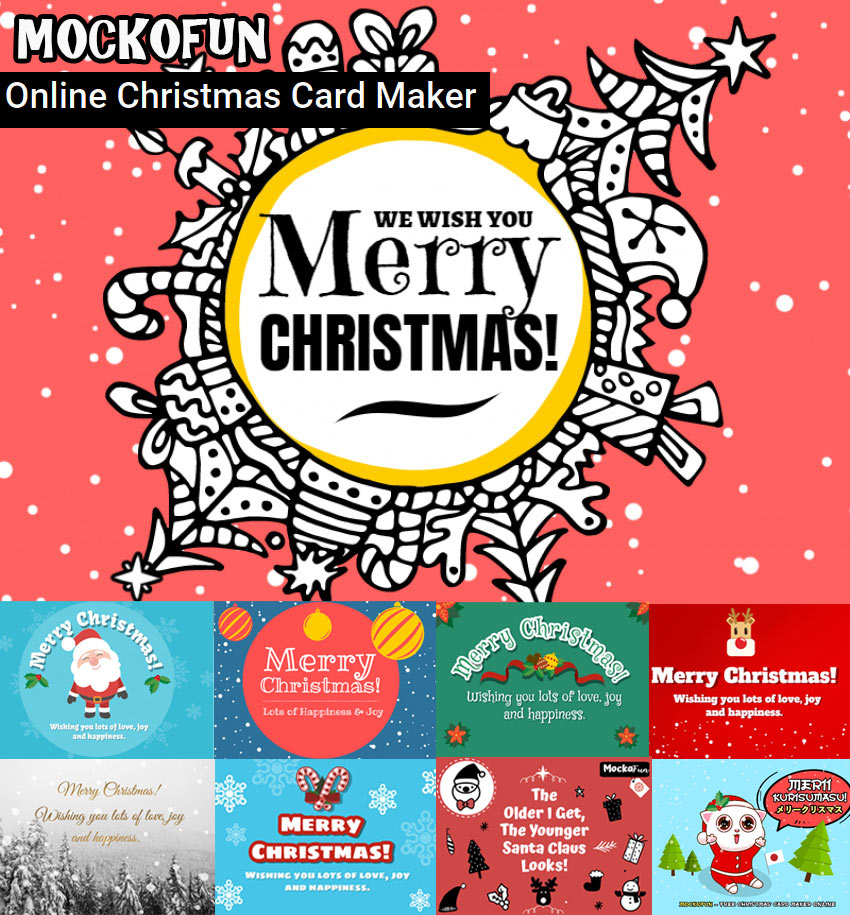 Next Post
Christmas Email Template Premium Collection