Here is another photoshop seamless pattern pack available for all our registered users. This new PAT Photoshop file includes 9 cardboard seamless patterns made out of cardboard textures.
We all know that a seamless pattern made out of a texture can be very difficult to make. I have downloaded, so many times, patterns that were not seamless and looked really weird. So I advise you to take a closer look at the preview image so that you make sure you like the result. Otherwise you'll only waste your time.
To load the PAT file in Photoshop, the easiest way is to drag and drop the file into your Photoshop. If you want to make your own cardboard paper I suggest you check out this tutorial - Cardboard Texture. Hope you like it!
Cardboard Seamless Patterns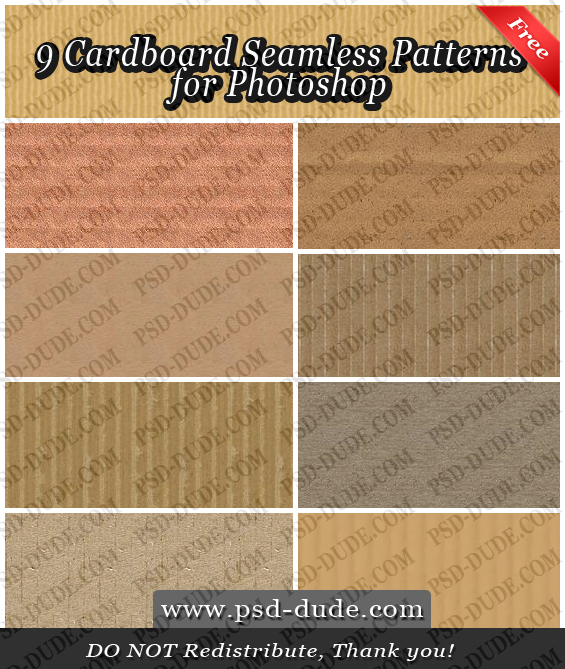 License
Free for personal, non-commercial use only. This PAT file can not be redistributed. If you feature this post on your blog you have to link to this page, not to the PAT/ZIP file.
Next Post
3 Icons for Tumblr with Free PSD File