February is coming soon and so is the famous day of love. Saint Valentine's Day or Valentine's Day,is an annual commemoration held on February 14 celebrating love and affection between intimate persons. On this ocasion people are sending cards, flowers, chocolates and other gifts to their lovers.
For this special day I have decided to make a cute illustration of a little girl holding a red heart shaped sign saying "Be my Valentine!".
Download for free this Valentine's Day wallpaper available for your desktop (both wide screen and normal screen) and iPhone.
Hope you like! Hope you share it! Enjoy!
Be My Valentine Wallpaper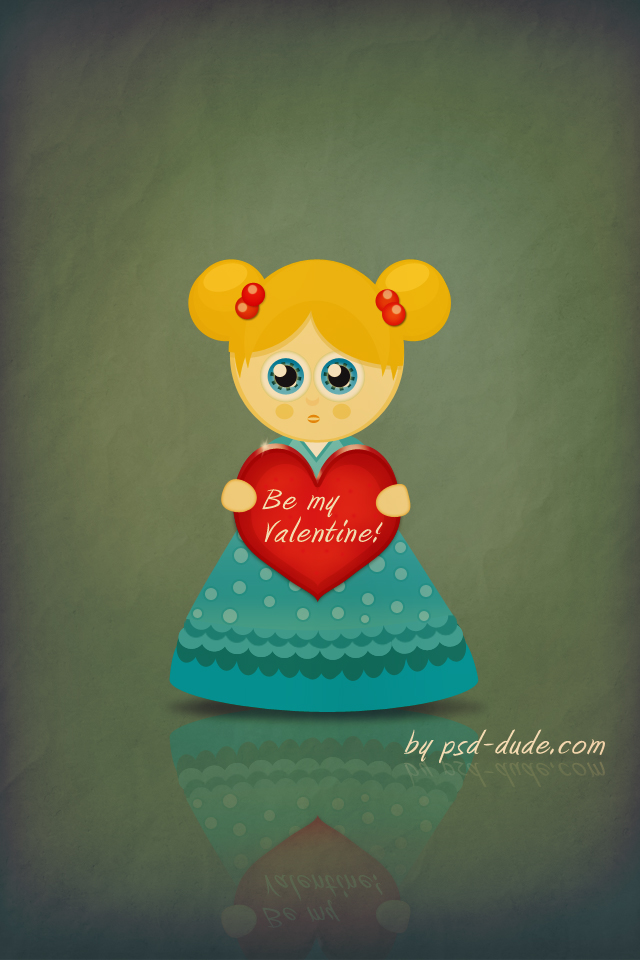 You can download this wallpaper for free. The package contains the wallpaper in the following sizes:
1600x1200 for normal screens (4:3)
1920x1080 HD 1080p for wide screens (16:9)
1920x1200 for wide sceens (16:10)

Download Valentine's Day Wallpaper size 1600x1200

Download Valentine's Day Wallpaper size 1920x1080

Download Valentine's Day Wallpaper size 1920x1200

Download Valentine's Day Wallpaper for iPhone

Download Valentine's Day Wallpaper for iPhone4