You can now download this snow Photoshop text effect for free and use it in your winter inspired photo manipulations. Inside the PSD file you will find the 3D text effect that uses smart objects for creating the tridimensional effect. All you have to do is to replace the text inside smart object with your own text; you can even use it for vector shapes.
Download for free this snow Photoshop 3D effect PSD file. The PSD file comes fully layered with all the styles intact. You can use this snow effect for any type of layer(text, vector shape or raster).
Inside the PSD file you have 3 smart objects that you can edit and customize. The first smart object is the "SNOWING TEXTURE"; you can replace it with one of these falling snow textures. The second object is the "ADD YOUR SNOW TEXTURE"; I used this snow texture but you can choose another one that you like best. The third smart object is "ADD YOUR TEXT HERE"; all you have to do is to replace the text with your own. You can choose any font type you want.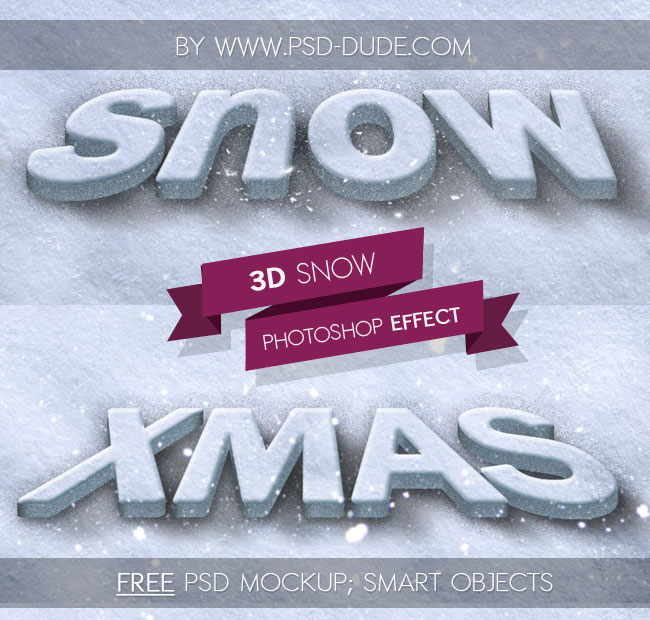 After editing any of the objects you have to save and close to see the result. You can use this PSD mockup file for personal non-commercial projects. Please link back to our page and do not redistribute the file. Enjoy!
Previous Post
Beautiful Horse Animal Inspired Photoshop Manipulations
Next Post
Happy New Year Free Wallpaper Template