Part 2
And go to Blending options and do the settings
! Make a new blank layer and merge the 2 layers
Now go to the Blending Options of the new created layer and make: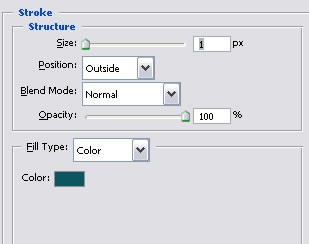 Step 8 - Add little Leafs
Make a little leaf shape with Pen Tool and do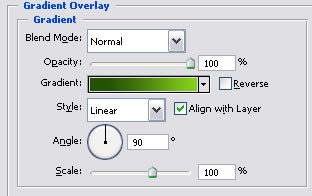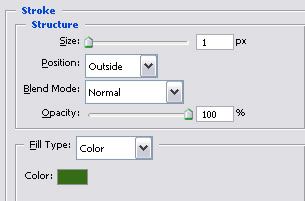 Make three leafs like that resize two of them , rotate and place them like in the picture below

Step 5 - Draw the Chilli Pepper
Let's make a red pepper. Take the Pent Tool and make this shape. Add a green tail and than with the same tool add a light spot on the pepper.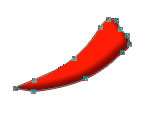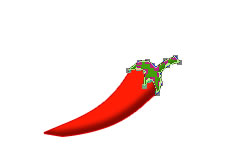 Image 1 Image 2 Image 3
The Blending Options settings for the 3 images/layers are:
Image 1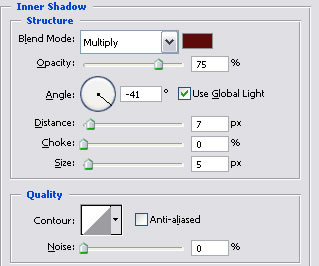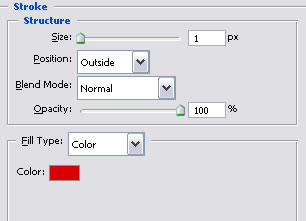 Image 2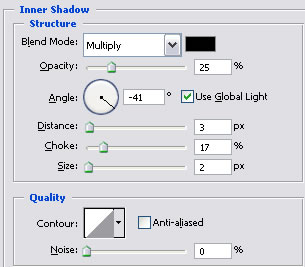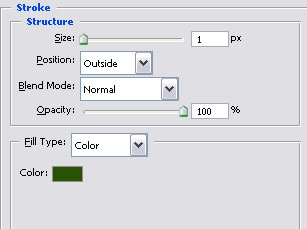 Image 3
None
Step 6 - Add the second Chilli
Duplicate this pepper and move it to the right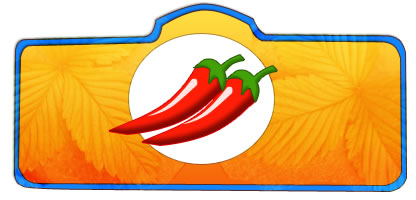 Step 7 - Write the Text
Write "Chilli Sauce" in a new layer

And go to Blending options and do the settings
! Make a new blank layer and merge the 2 layers
Now go to the Blending Options of the new created layer and make: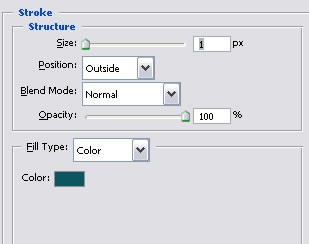 Step 8 - Add little Leafs
Make a little leaf shape with Pen Tool and do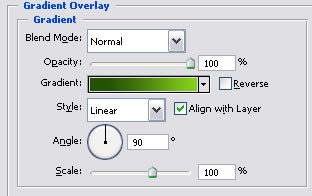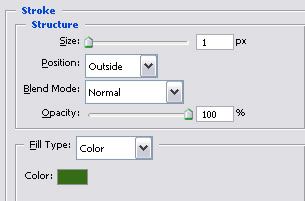 Make three leafs like that resize two of them , rotate and place them like in the picture below

Step 9 - Draw some Flames
Let's make some flames:

For this image you will have to make with Pen Tool a shape like that. In the Blending Options window do the following settings: