Part 3
For every one of these veins go to Blending options and make the following settings: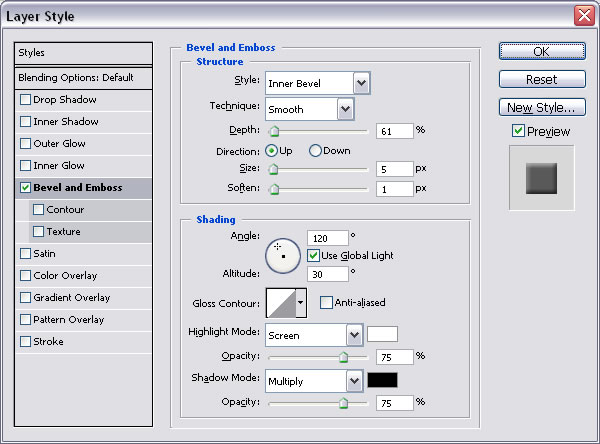 After that part duplicate this group and call it Veins Copy. Select all the layers from this group and merge them. Now delete parts from the veins like in the picture. Take the Burn Tool, Sponge Tool(desaturate), Dodge Tool and darken/lighten/desaturate parts of the veins. Add some little copper wires to the veins.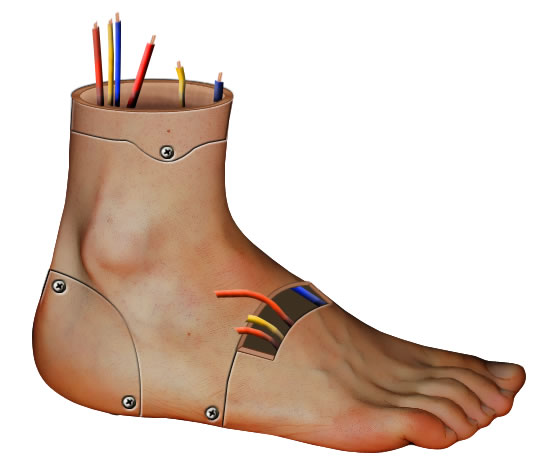 Step 9 - Final Touch
Add a new layer and draw Brush Tool size 1 little opacity 100% veins. Put the opacity of the layer to 50 %.
Add a text a choose something stupid like "Fut re Foot"(font family Impact, size 72 pt Sharp)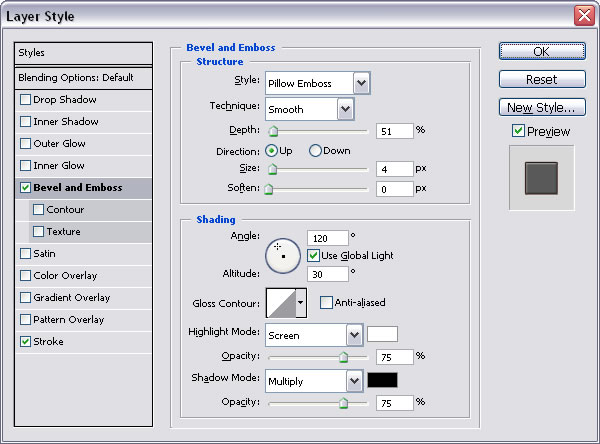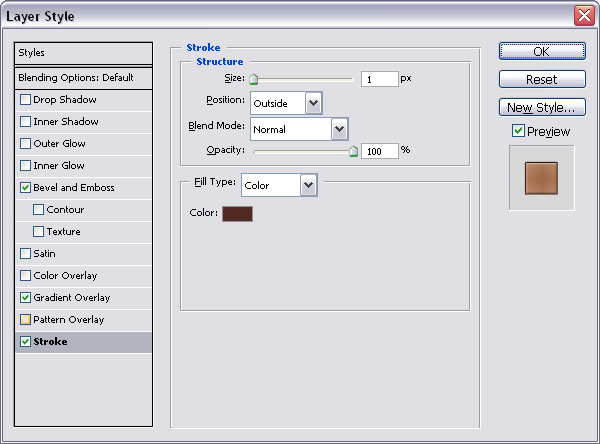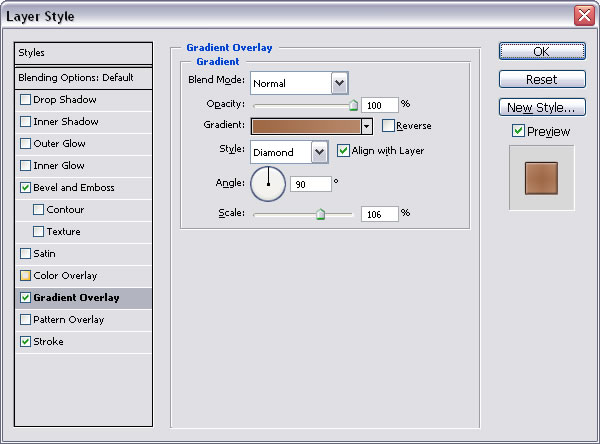 Write an "U" the same font and size as the text above, rasterize it and delete it to make it thiner; as you can see it is bevel embossed, color red and has a stroke.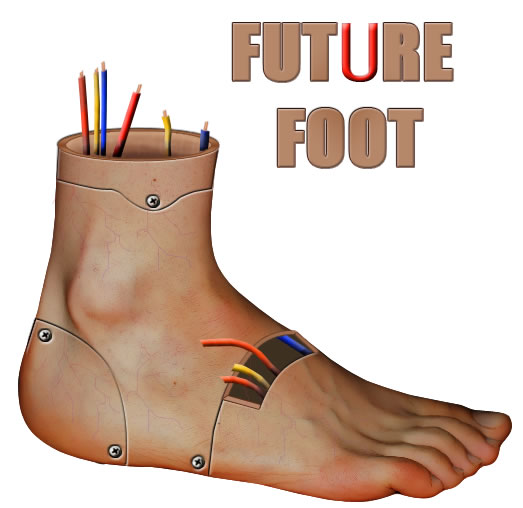 Make 2 copies of that layer and color them blue and yellow .resize each "U" to fit inside the previous "U".
The result is this: