Part 2
For the other 3 layers (2 ,3,4(color#9e694b)) make this settings: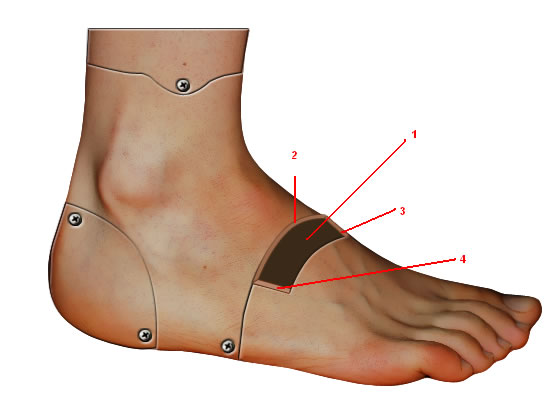 Step 7 - The top part of the foot
For the top part of the foot we will make a section and the foot will be empty inside.
Draw a circle on the top part of the foot (color #b57e57) and make for it the settings: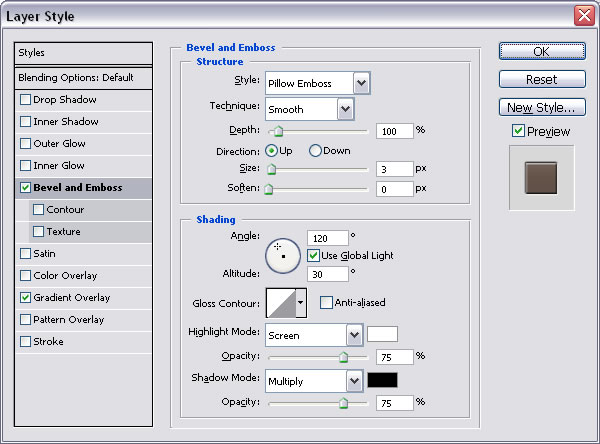 And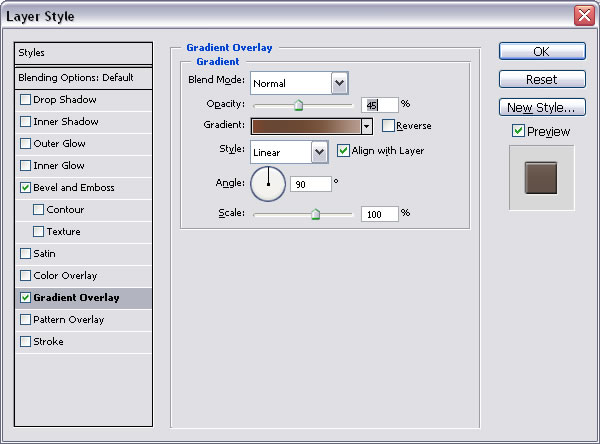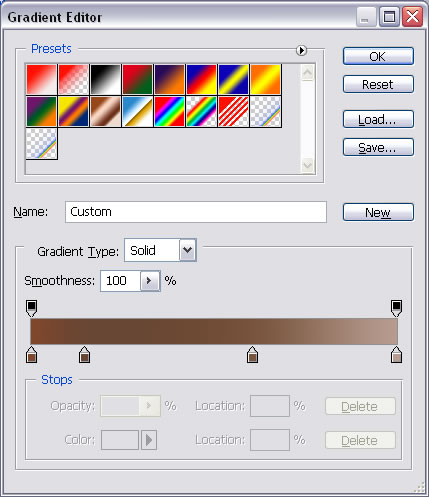 Duplicate this layer and rasterize it and disable layer's effects .

In this new rasterized layer make a selection with Elliptical Marquee Tool like in the picture below, and with Burn Tool(see the settings) gently darken the area.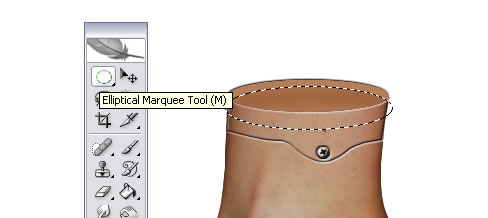 Make a new selection this time lower and burn some more. Now Blur the entire area for color to blend. You can use Dodge Tool and Burn Tool some more until you obtain a good result. You can make vertical lines with dodge tool and burn tool to obtain a 3d result.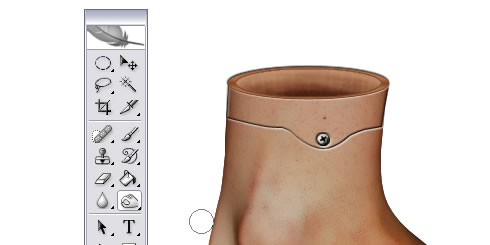 Press CTRL and the thumbnail of the layer above and create a new layer and call it margin. Use the Paint Bucket Tool and make it red. Now with the same sellection create a new layer, make it blue with Paint Bucket Tool and than resize it to 90%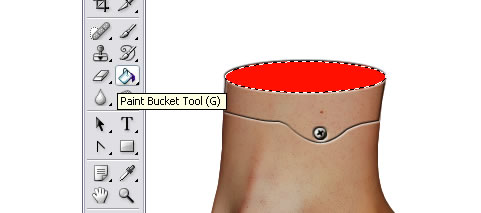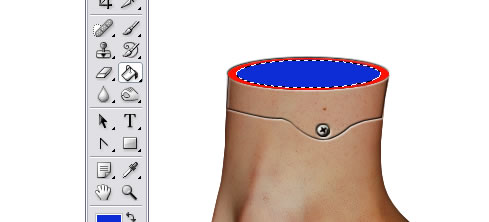 With this sellection go to red layer again and press delete. Now you can delete blue layer or hide it. The result should be this.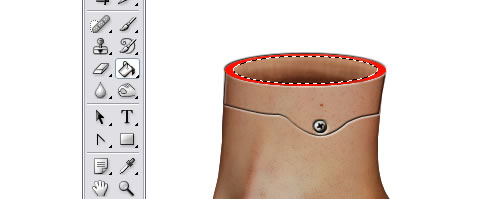 For this layer make the following settings: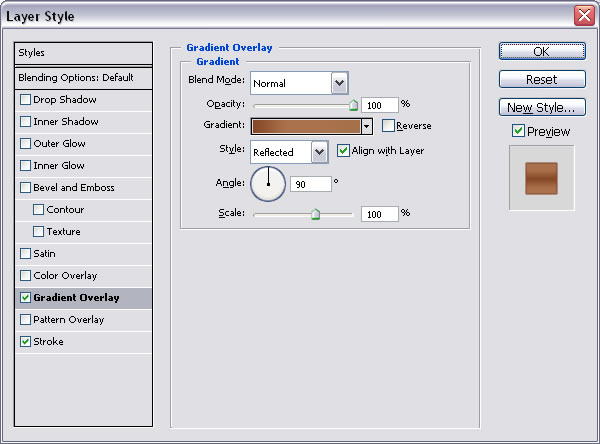 Step 8 - Add wires to the foot
As you can see there are lots of veins on the foot so with Pen Tool I will try to draw some of them. Select all of these layers(CTRL+click on the layers name) and go to Layer - New - Group from layers. Call this group VEINS.