How to Design an ID Card Online?
It's easy!

Sign up for a free MockoFun account and follow the steps in this tutorial.
You can also use the MockoFun FREE ID cart template to quickly make your own ID card.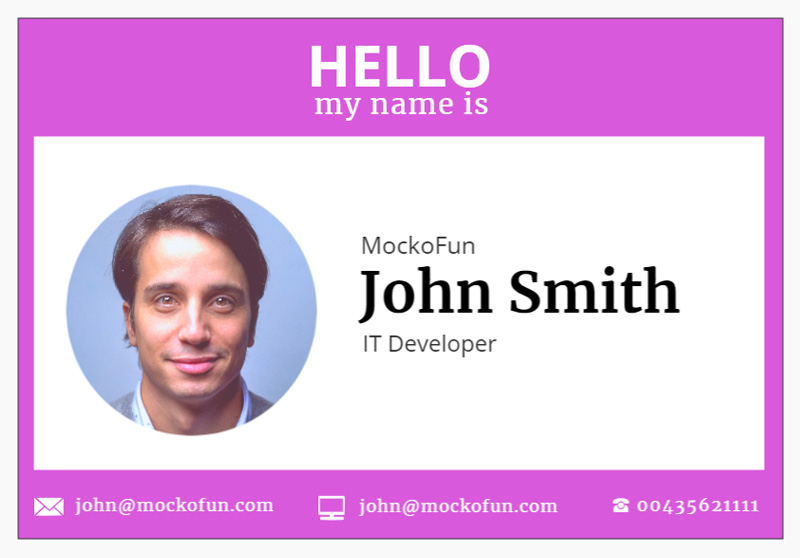 Simply replace the image with your own photo, and the text with your name and company name and you can print your employee ID card design as a PDF.
Using similar steps as in this tutorial you can use MockoFun:
★ as an Online Student ID Card Maker
★ as a design tool for making a Voter ID Card Online
★ to make a Child ID Card Online FREE
★ to create a Member Club ID Card
★ etc.
Please note that there's a lot more you can do with MockoFun:
★ create greeting cards
★ create logos
★ make posters
★ edit photos online
💎Check out the MockoFun tutorials section💎 and don't forget to SUBSCRIBE to the PSDDude YouTube channel to get the latest graphic design tutorials.
If you're looking for amazing textures and backgrounds for Photoshop, explore Textures4Photoshop where you can find 1000+ unique images. You can download all these textures and backgrounds for free to use in personal or commercial projects!
Be a Cool Dude!
With your donation you can help us maintain this website and keep producing free resources many months to come! Any amount counts
Have something to say? Leave us a comment