With 3D Pie Charts Generator now you can make realistic - precision pie charts with only a few clicks on Photoshop. Thousands of Photoshop activities packaged in a simple Actions set. Super easy use and very efficient. And if you're an Adobe Photoshop CS5 user, just install the custom panel (Adobe Extension Manager CS5 required) and you will get a friendly use panel in your Photoshop CS5.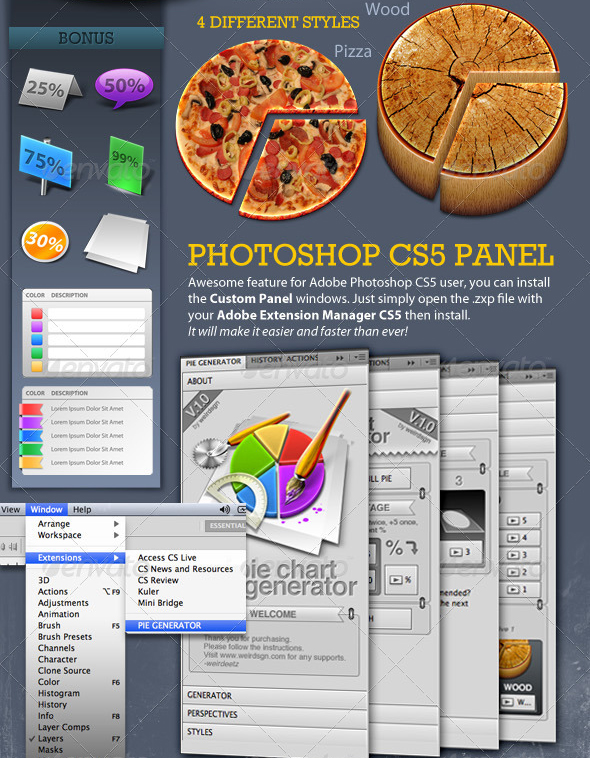 Here you have a quick video presentation that shouws exactly how you can use this Photoshop tool to create a pie chart with different styles and textures. You can use these cool 3D chart generated images in infographic templates, in brochures and other designs.
Create a pie chart using this powerfull Photoshop extension. You can now make realistic pie charts that also look good with less effort. This is a Photoshop tool so if you want more dynamic charts you can always try the code css chart for your browser. Here you have some of the best online chart generators.
Pie Chart Generator
Next Post
Lego Toybricks Social Icons Free Download