While I was working on one of my tutorials I realized that I need a Roof Texture for a house roof. Because my image was made in a cartoon style and because I needed a Roof Pattern (meaning a seamless roof pattern) I decided to make it from scratch.
This roof texture was made using vector roof tiles put together to form a pattern. To make it look more realistic I added a grunge texture. Hope you find it useful, it will sure ease your work!
In this PAT file you will find 7 seamless roof pattern with two types of roof tiles. They are both ceramic roof tiles in red color. But you can easily change the color by adding a Color Overlay for example.
The two types of roof patterns come with a seamless edge and a roof top so that you can make your own cartoon house roof in just 5 minutes. Download these patterns for free and don't forget to share it.
Here is a little sample of what you can do using these patterns in a smart way. It only needs some Perspective adjustments and maybe a Grunge Texture above to make it look more old and distressed. And your cartoon house roof is done.
Roof Texture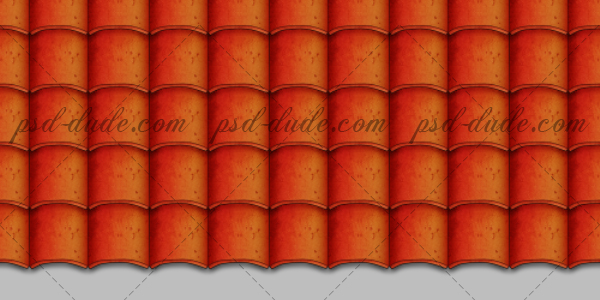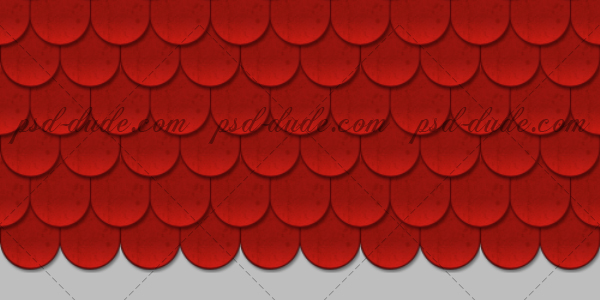 Cartoon House Roof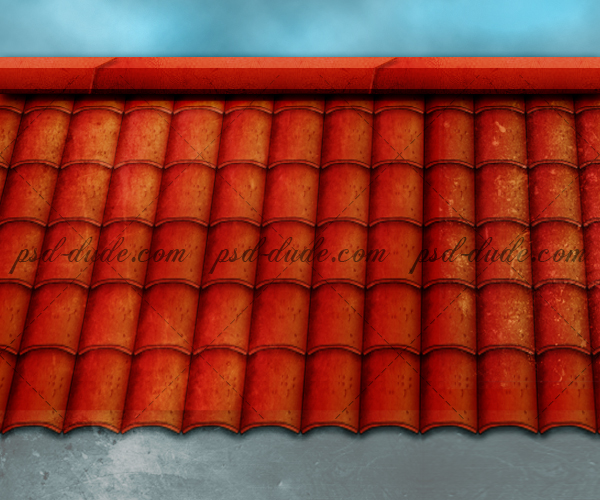 License
This PAT file is free for personal, non-commercial use only. You are not authorized to redistribute, resell without our written agreement. Do not claim this file as your own. Because many of our resources are free for download, we ask that you give us proper credit with a link back to our blog.