Try our free reflection Photoshop action and use it for any text, shape, raster, photos and so on. It works ok for multiple layers gathered in a smart object. Create realistic reflection in Photoshop with our free 1-click action. All the layers and layer styles remain intact so you can further customize the result. Download the action and load the action in Photoshop. All you have to do is to click play the action.
Download for free this reflection Photoshop action that you an use to create realistic nondestructive reflections. You can play our reflection generator for text, vector shape, raster or even multiple layers.
The result has all the layers intact grouped into a smart object, that you can easily edit and customize. You can create realistic text reflection with just 1-click using this action.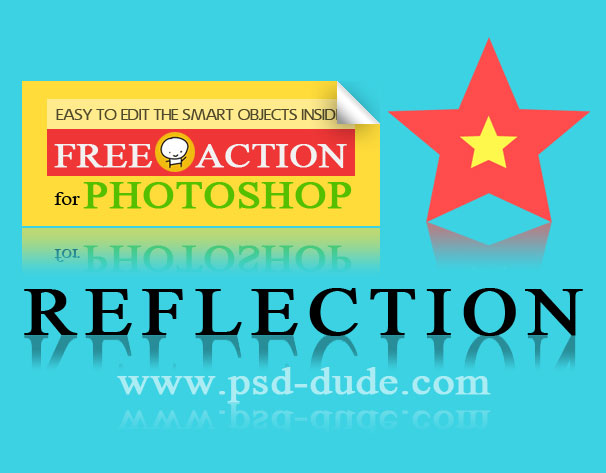 License
This ATN file is free for personal, non-commercial use only. You are not authorized to redistribute, resell without our written agreement. Do not claim this file as your own. Because many of our resources are free for download, we ask that you give us proper credit with a link back to our blog.
Next Post
World Map PSD and EPS AI Vector Free Download