Resources / Brushes , December 17th, 2010
I was always fascinated about old and antique things. So I had this idea of making my own set of brushes with lots of old stamps, letters and envelopes. This is an abr file with over 40 beautiful Photoshop Brushes.
I know that there are other similar resources out there on the internet but I really hope that you will like mine also!
Enjoy!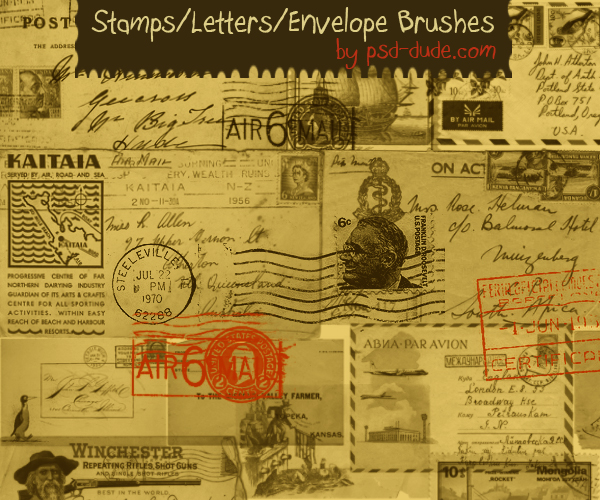 Photoshop Stamps Letters and Envelope Brushes - photoshop resource by psd-dude.com
License: Free for personal, no attribution necessary, redistribution of this file is not allowed

Download Photoshop Stamps Letters and Envelope Brushes and don't forget to share
(7.31 MB)
Find more Photoshop resources...
Recent Posts
In this tutorial we are going to create a cartoon landscape with a cute Easter rabbit driving a carr...
I was always a big fan of fairy tales like the ones written by Hans Christian Andersen or Grimm Brot...
The best fantasy fairy tale inspired Photoshop tutorials that you might want to bookmark. This colle...
This is a new collection of free textures for Photoshop that you might want to have. The list contai...