Resources / Brushes , December 17th, 2010
I was always fascinated about old and antique things. So I had this idea of making my own set of brushes with lots of old stamps, letters and envelopes. This is an abr file with over 40 beautiful Photoshop Brushes.
I know that there are other similar resources out there on the internet but I really hope that you will like mine also!
Enjoy!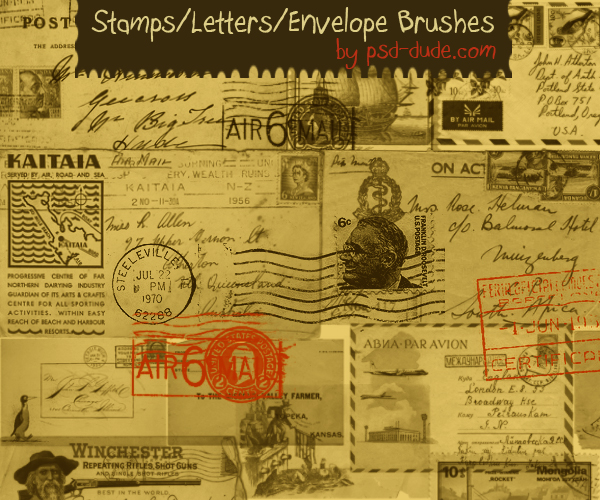 Photoshop Stamps Letters and Envelope Brushes - photoshop resource by psd-dude.com
License: Free for personal, no attribution necessary, redistribution of this file is not allowed

Download Photoshop Stamps Letters and Envelope Brushes and don't forget to share
(7.31 MB)
Find more Photoshop resources...
Recent Posts
Check out these amazing cartoon and comic book styles that you can use in Photoshop for any text or ...
This is a new list of sticker PSD files that you can download for free. Most of these stickers come ...
Today we'll learn how to create a flat long shadow effect for text, shapes, graphics. You can create...
Text effects are such an interesting way to show your creativity and to come up with new typography ...