We have a Photoshop special offer for all our readers. If you buy one psddude item this month you get this premium Fire action for free. All you have to do is to enter a valid purchase code and your email address to send you the files.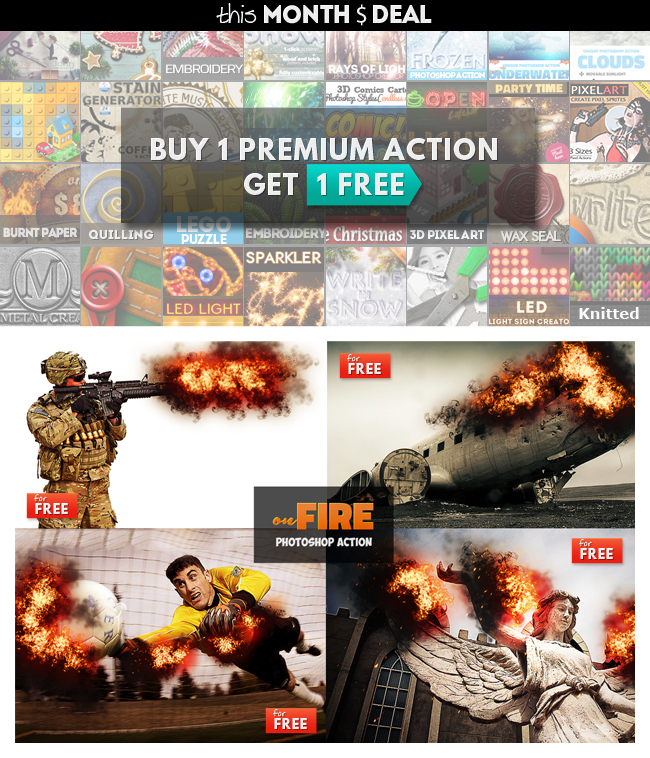 Photoshop Deal - Free Premium Fire Action
Buy any psddude item this month and get this premium Fire PS action for free.
Free Premium Fire Photoshop Action
This month Photoshop deal is a free premium fire PS action. Add fire and smoke effects to your photos in Adobe Photoshop with this cool 1-click Photoshop action. The result contains easy to edit layers with all the styles intact so that you can customize the appearance.
Previous Post
How to Make Duotone in Photoshop Tutorials for Beginners
Next Post
Free Halloween Photoshop Text Styles