This set contains 20 label brushes available for free download. All the labels from this pack have an ellipse shape but we are going to release the version 2 and 3 with round and rectangle label shapes.
These label brushes come in handy if you want to create a quick Photoshop label. Due to the 100% opacity level and the big size, these label brushes are similar to label custom shapes. They can be easily combined to create other new and interesting labels. You can also add them layer styles, textures or patterns to obtain beautiful looking labels for your products.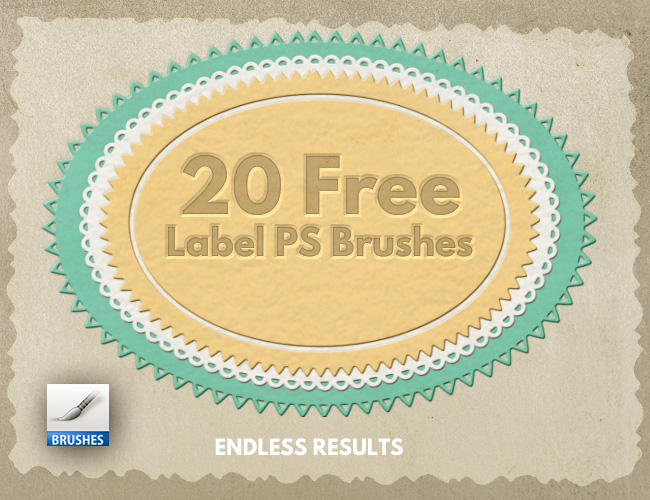 The Label Brushes are useful if you want to design a label in Photoshop and you don't have time to draw its shape from scratch. Using a vector label it is always the perfect choice but you will see that these label brushes are a good alternative.
Photoshop Label Brushes Free Download
You can use these brushes to create win labels, food labels and so on. I am planning to make a tutorial real soon to show you exactly how to make a product label using my brushes.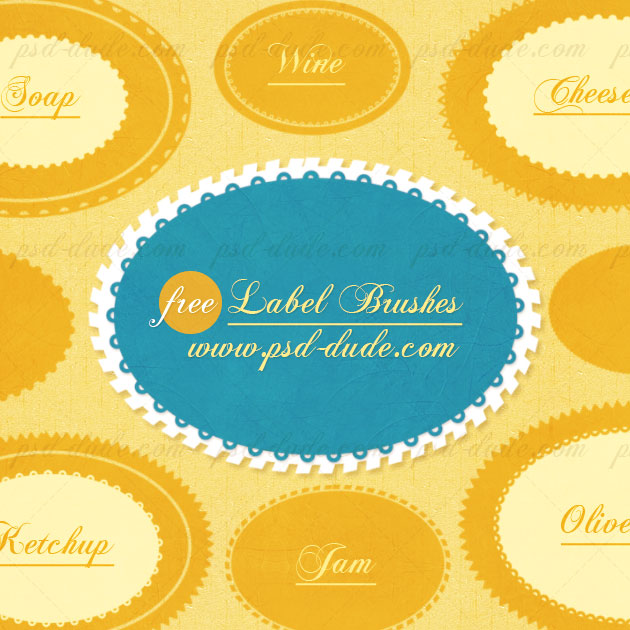 License
This ABR file is free for personal and commercial use with attribution. You are not authorized to redistribute, resell without our written agreement. Do not claim this file as your own.
If you want to create custom labels and you don't have Photoshop, you can make labels online using MockoFun's online label maker which is a free tool.
You can also check out also this easy to use online badge maker to make badges, stickers and so on. You can download the results as JPG, PNG or PDF. The design is saved online on your gallery and you can share the editable template with your friends.
Next Post
Skull and Bones Brushes and Vector for Photoshop