Creating a banner in photoshop is not always easy. So you can choose to download this vector ribbon banner available in two different shapes. One is a round banner with a ribbon attached and the other one is a square banner with the same ribbon.
Because it is a vector drawing, this banner can be saved as banner shape for Photoshop and used in other wed designs. I suppose you are all familiar with custom shapes, if not I am planning to release a set of ribbon shapes real soon, that will include this two banner shapes, so stay tune.
My vector banner has all the layers intact so that you can easily customize it. You can see that the banner psd file contains 6 different styles so you can use one of them. All the items are vector based so all the elements used can be changed. Customize the banner background by adding gradients, patterns or textures. Customize the banner logo by adding your own logo and message. I have used Lobster Font but you can always choose your favorite font.
Vector Banner License
I hope you like my free banner and decide to use it in your designs. I don't know if I've mentioned in the description but you can also use it to create animated banners that look great on any website!
This psd file contains 2 ribbon banners with 6 different layer styles. The file can be downloaded for free by all our registered users. These psd banners are only for personal, non-commercial use only and you have to link back to our blog, if you use it. For commercial use you have to contact us.
You are not allowed to redistribute or sell this file!
Photoshop Ribbon Banner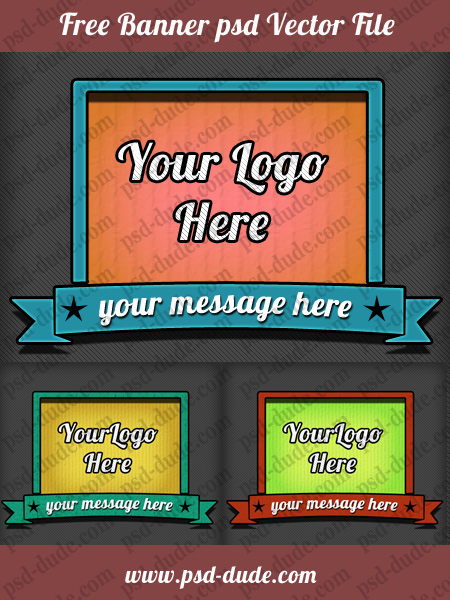 Vector Banner PSD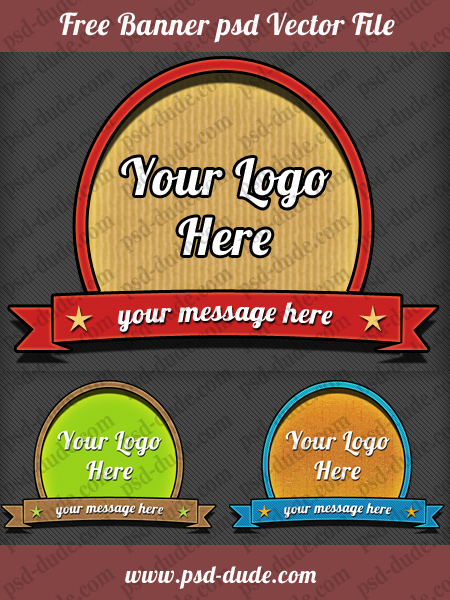 DOWNLOAD!(313KB)
Next Post
Amazing Digital Artworks of Talented Artist Larissa Kulik