Custom Shapes came along beginning with version 6 of Photoshop and they are still alive in Photoshop CC 2019. With Custom Shapes, you can do much more with vector graphics than you could before.

In this list I've collected the best FREE Photoshop custom shapes from DeviantART, Photoshop Supply, and many other authors.

Custom Shapes are really useful; if you have created a difficult shape once it is better to save it as custom shape so you can use it in your further design projects.
Once you have made a path into a Custom Shape, you can, with a click-drag of the mouse, create a new copy of that shape, in any size, color, or layer style you want, anytime and anywhere. So it is very easy to use.
I really hope you find this list useful!
Before we start looking at these beautiful Photoshop custom shapes, I would like to tell you how easy it is to create your own custom shapes. I've made an extensive tutorial on how to make a triangle in Photoshop where I also cover making and using a triangle shape that can be easily saved as a custom shape.
If you are looking for free high quality Photoshop shapes that can be used in commercial projects, you can check out these vector, shapes and silhouettes from PhotoshopSupply.
Create Photoshop shapes quick and easy! This set contains 1 layerd PSD file that will allow you to create a vector shape silhouette out of any photo/graphics/image. The pack also contains a Photoshop action that you can use to create custom shapes.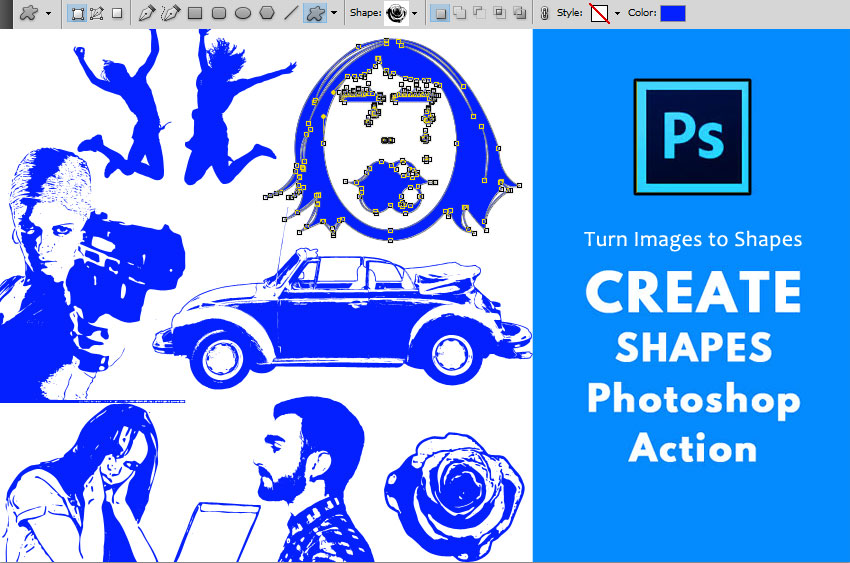 You can also try this Photoshop action; convert image to vector using Photoshop. You get a vector image with colors, not just a shape/silhouette. From JPG to vector with 1-click!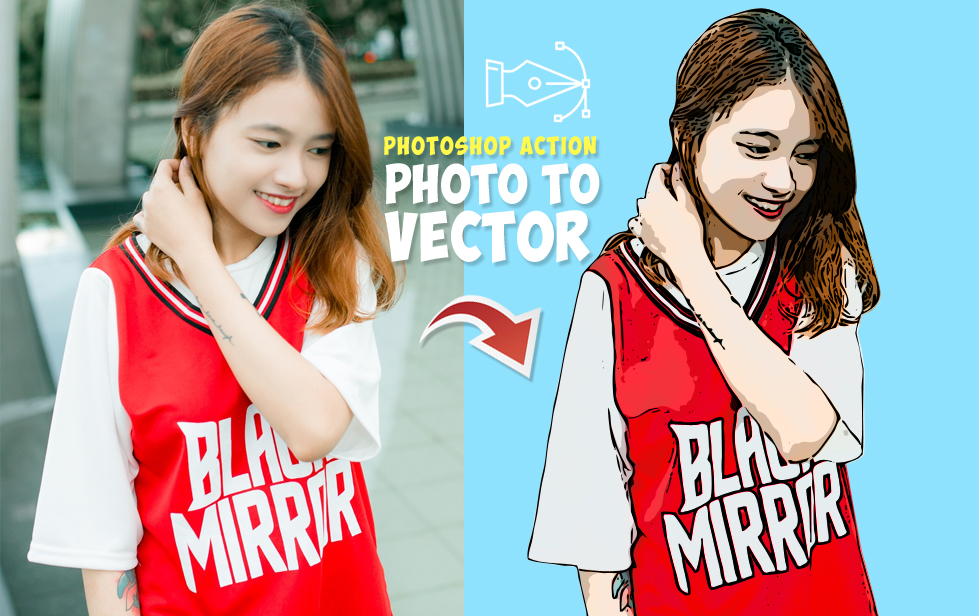 Next Post
Interview with brilliant digital artist Vitaly S. Alexius