Out of frame or out of bounds images are post processed photos to give a 3D effect. Some of the content of the original image is taken outside the photo boundaries, presented in a creative 3-dimensional perspective. Here are some exceptional examples of out of frame photo manipulations to inspire from. And in this collection you will find some of the best tutorials to help you create out of bounds effects in Photoshop; the list also contains two useful out of frame Photoshop actions and PSD mackups.
Out of Bounds Photo Frame Photoshop Tutorial
Out of Bounds with Photoshop
Out of bounds surreal photo manipulation in Photoshop
Create a cutout photo with out of bounds effect in Photoshop
Person Jumping out of Photo Frame in Photoshop
Sports Pop Out Photo Frame Photoshop Tutorial
Create a Pop up effect in Photoshop
Creating out of bounds photoshop effect tutorial
Out of Bounds Image Photoshop Quick Tutorial
Design an out of frame photo manipulation in Photoshop
Out of Frame Jump out the Screen Illusion with Photoshop
Photo Cutout out of Frame Manipulation Tutorial
Out of Bounds Free Photoshop Action
Out of Frame Photoshop Photo PSD Mockup
If you like framing your photos, check out these Photoshop freebies. There are lots of photo frames that you can use for your pictures.
First add a picture frame and then add the out of bounds effect. Be creative with Photoshop or online with MockoFun!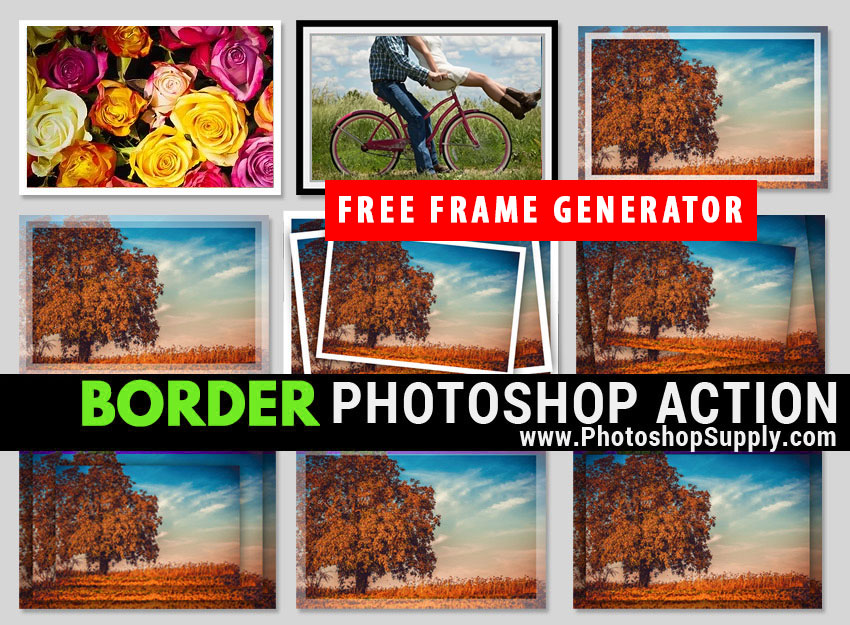 Frame Photo Online [FREE]
If you don't have Photoshop, you can try MockoFun online photo editor which is a free Photoshop alternative. MockoFun is a really magic photo editor online with lots of cool features.
Make your pictures more creative in just a few easy steps! You don't need advanced photo editing skills to frame a photo online.
So, if you want to learn how to frame photo online check out this quick tutorial.
Next Post
Old Photo Retouch and Repair Photoshop Tutorials