Resources / Brushes , January 19th, 2011
In today's freebie pack I give you this nice set of Photoshop money brushes available for all our registered users. The brushes were made with Photoshop CS4 and saved in an ABR file, which is the Photoshop file extension for brushes. The set contains 16 brushes with different types of money. There are only paper money because I intend to release a separate pack of metal coin brushes.
I spend some time making these brushes so hopefully my work will be rewarded with lots of likes, downloads and comments! Also don't forget to check out my other free Photoshop resources.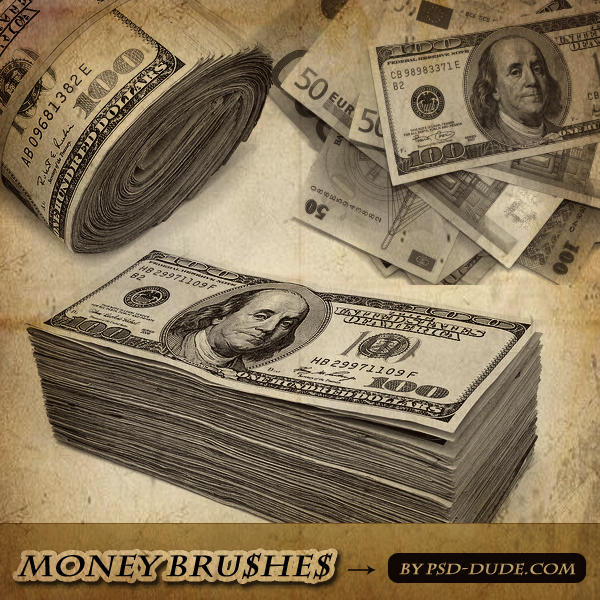 This ABR file is free for personal non-commercial use for all our registered users. The Redistribution of This File is Not Allowed!
Find more Photoshop resources...
Recent Posts
In this tutorial we are going to create a cartoon landscape with a cute Easter rabbit driving a carr...
I was always a big fan of fairy tales like the ones written by Hans Christian Andersen or Grimm Brot...
The best fantasy fairy tale inspired Photoshop tutorials that you might want to bookmark. This colle...
This is a new collection of free textures for Photoshop that you might want to have. The list contai...