Get ready for Halloween! The scariest time of year is coming so I made this really awesome list with scary Halloween font types and Halloween text effects.
If you want to make a Halloween poster or a Halloween card for example, these Halloween fonts are really useful for your projects.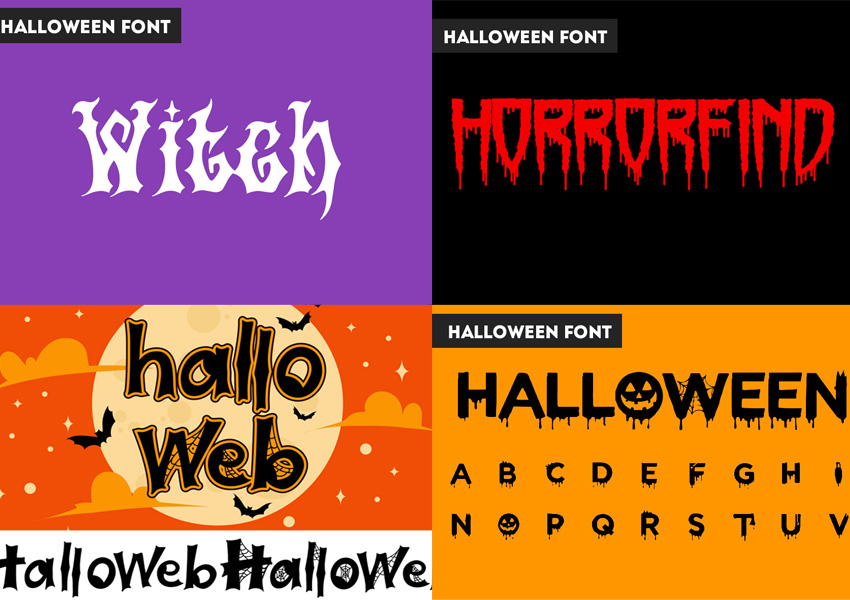 In this list you will find awesome Halloween fonts that you can use in your designs. All of these horror fonts are free for personal use and some can even be used in commercial projects.
Horror font
Creepy font
Blood font
Scary font
Witch font
Bones font
Chiller font
These Halloween font types can be used in Photoshop to make really scary text effects. Here are some Halloween text effects that you can make with these fonts.
If you don't want to install the fonts, go into Photoshop and make your Halloween text effects there, check out the MockoFUN online text editor. It's a great online tool that does more than text editing, you will have over 800 fonts to choose from, including some awesome Halloween fonts and Halloween text messages already made for you. Here's a sample:
You can also take a look at these cool Halloween text effects made in Photoshop.
Next Post
Creepy Photoshop Tutorials for Halloween