Download for free this cool Photoshop Halloween action that will allow you to create ghost effects out of any image. Simply load the action in Photoshop, open your photo and play the action. You will obtain customizable result that you can edit. You can change the color gradients, the hue/saturation, the opacity of the motion blur effect, etc. This action can be downloaded from actions4photoshop website.
Free Ghost Photoshop Action
With this cool free Photoshop action you can create ghost photo effects with just 1 click. The reult contains the layers intact so you can easily customize the effect. The action adds a motion blur effect on the original image and also some adjustment layers that you can easily modify. I have also added a Brightness/Contrast adjustment to increase the contrast of the photo a little.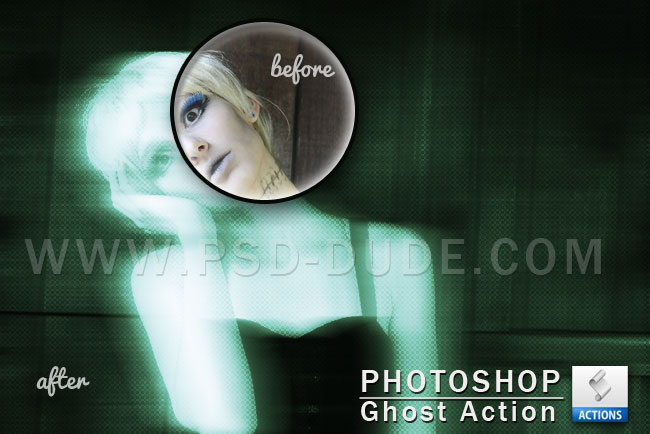 This action is perfect for the upcoming Halloween, if you want a quick solution for creating creepy ghost effect. You can also check out one of our previous tutorials, Ghost Photoshop Manipulation, if you want to create this effect yourself. (stock image
DOWNLOAD LINK
You Might Also Like