Today's freebie is a set of Valentine Day icons with a 3D isometric perspective. The icons have transparent background but they can not be edited, you can not change the text, the colors and so on. Nevertheless it is a cute set of love icons that I hope you will enjoy using.
Valentine Day Free Love Icons
Download these free love icons just in time for Valentine Day. The pack contains a PSD file with 4 icons in separate layers with transparent background. So you can easily integrate them with any website design. The icons can also be saved in any format like PNG, JPG, ICO and so on.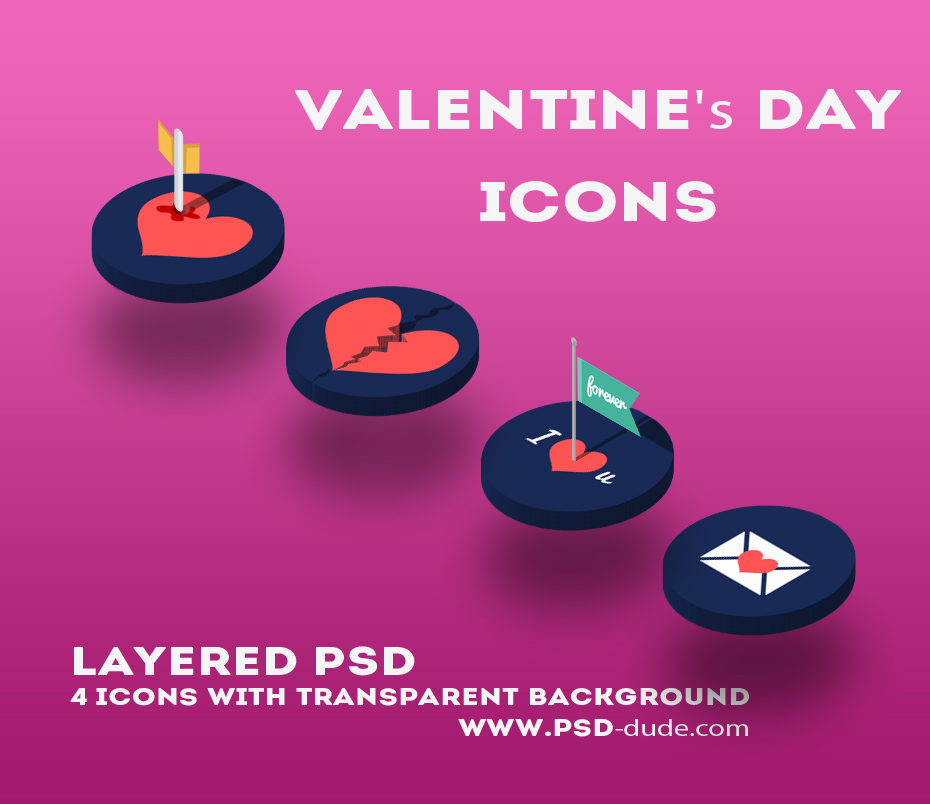 DOWNLOAD!(250kb)
Create 3D Isometric Icons
These icons were made with the Perspective Display and Arrange PSD Mockup that you can get from graphicRiver.

Next Post
Luxury Photos With Sparkle Diamonds Using Photoshop Actions