This Floral Brushes set is actually my first set of brushes! I liked the result and decided to publish it as free Photoshop resource! With a little imagination you can create hundreds of flower combinations in different colors, shapes and opacity.
The set contains 30 geometric and symmetric flowers made with Photoshop CS4. The flower brushes were created from different Photoshop custom shapes combined. If you use it I will be glad to see the result so drop a link in the comment section!
The Flower Photoshop brushes is my first set of Photoshop brushes. It contains 30 flowers that have a mandala kaleidoscope round geometric design. I hope you like it!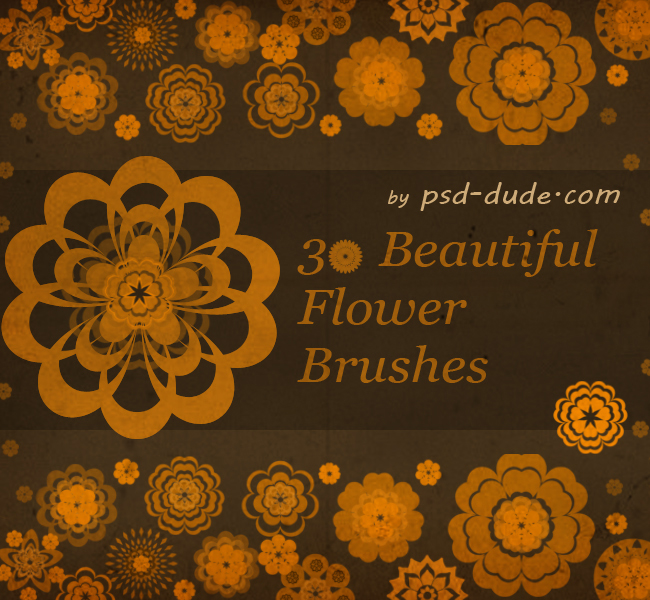 30 Photoshop Floral Brushes - photoshop resource by psd-dude.com
Floral Photoshop Brushes License
This file is free for personal and commercial use, no attribution necessary, redistribution of this file is not allowed.
FLORAL BRUSH FREE DOWNLOAD
Next Post
Photoshop Pattern Set for Christmas Time